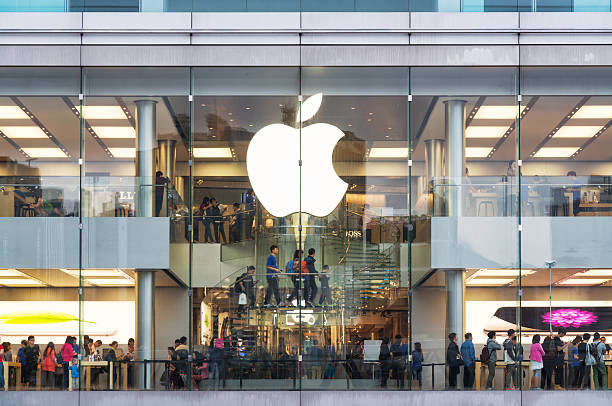 By Larry and Adam Mogelonsky | December 15, 2021
A macro-trend to note for the decade ahead in hospitality is the shift towards experiential hotels. But what does that mean exactly? Not to confuse you right off the bat, but this can be anything and everything that 'moves' your guests. Now to confuse you even further, a good place to look for inspiration is to retail—yes, that sector of the economy that was destined for the scrapheap following all the lockdowns and COVID-19 scares.
What's telling from this is that some retail brands are emerging from the pandemic just as strong. And even before 2020, there was a strong psychological reason for why Apple stores commanded some of the best revenues per square foot and even Amazon—the epitome of online retail—has been planning a rollout of retail outlets. Now think of the aspirational experiences perpetuated by world-class luxury brands like LVMH, Bulgari or Cartier.
To fully grasp how much the ground will shift over the next few decades, you first must understand the fundamental meaning of the word 'lifestyle.' It encompasses more than just a hotel that has a specific theme to attract certain clientele. In our hyper-capitalist era, it is how a person defines their identity through any and all brands they associate with and, crucially, want to spend their hard-earned cash on.
Successful lifestyle hotels are those that provide a meaningful stay for guests through the alignment of amenities, furnishings, food, activities, décor, staff demeanor and overall vibe with an individual's beliefs. Particularly in a time of heightened competition and so much noise grabbing at consumers' attention, having a bold theme that's emotionally impactful on multiple levels will help to command loyalty, healthy off-peak occupancy numbers and RevPAR growth.
What's the future to bring if this continues on its current course? Some pie-in-the-sky ideas across a variety of industries include:
Ferrari Hotels for car enthusiasts with driving experiences and heaps of onsite memorabilia;
Lindt Hotels for chocolate lovers offering a full program of pairing and cooking classes;
Apple unveiling a 'hospitality lab' in Cupertino or downtown San Francisco where guests can stay in rooms with all the latest gadgets as well as test out some that have yet to be released;
Mondavi starting a resort chain to immerse guests in its portfolio of wines through a variety of tastings and educational viniculture-themed activities;
Patagonia launching its own glamping label where customers select from a global list of curated expeditions with all clothing, equipment and luxury yurts included;
Lululemon deepening its sponsoring of yoga retreats by flagging a secluded wellness resort;
An international cosmetics company like L'Oréal, Clinique or Estée Lauder opening a series of chic and boutique properties in alpha-tier cities to cross-promote their full product lines.
For us hoteliers—principally in the independent or boutique luxury segments—what you can learn from this ongoing development is that you must further entrench yourself in the local community or what your property stands for.
This starts by taking a hard look at the vision for your property and what you want its 'brand essence' to be (borrowing the term from our advertising days). Then look to form exclusive partnerships or develop meaningful brand associations across a myriad of different industries so that guests come to be proud to stay at your hotel. Rest assured, this is not an easy process at all and one that will take years to properly plan then execute!