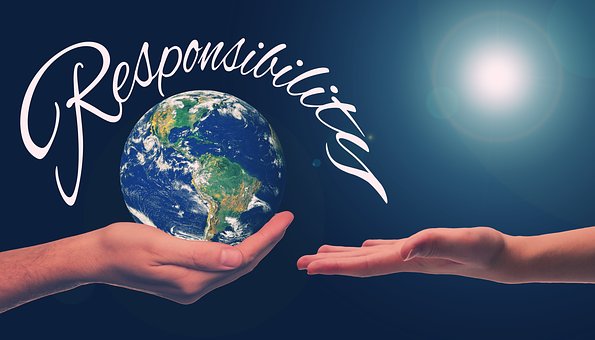 Stories
Back To Basics On Sustainability
By Dennis Nessler | April 27, 2022
Sustainability continues to take on an increasingly important role within the lodging industry as more companies and associations recognize the need to address the issue in a meaningful way.
Key tourism agencies, in particular, have recently emphasized the importance of sustainability. As an example, Roger Dow, president and CEO, U.S. Travel Association, drive home the point during last month's Hunter Hotel Investment Conference.
"We've got to be on board with sustainability. If we're not at the table here we're going to be on the menu, it's as simple as that. There's a whole group that's coming after us saying we're the bad folks. We're doing so much and we've got to talk about that," he said.
To highlight the changing consumer mindset, Dow further referenced a USA Today study from over a decade ago where some 5 percent of consumers said they would change travel plans based on a particular brand's commitment to sustainability. He pointed out that number is now approaching 20 percent.
Meanwhile, at this year's Global Summit held in Manila, the World Travel & Tourism Council (WTTC) has launched Hotel Sustainability Basics, a globally recognized and coordinated set of minimum indicators that all hotels should implement to drive responsible travel and tourism and to help every hotel address and improve their environmental impact.
A number of global brands have supported this initiative, including Radisson Hotel Group, Accor, Barceló Hotel Group, Huazhu, including its affiliate Deutsche Hospitality, Indian Hotels Company Limited, Jin Jiang International (Holdings) Co., Ltd. including its affiliates Jin Jiang Hotels, Louvre Hotels Group, Meliá Hotels International, and Minor Hotels including NH Hotel Group.
The WTTC, together with the above-mentioned group of initial supporters, is calling upon hotel operators, owners, associations, and investors around the world to endorse the initiative officially and implement its criteria.
Developed by the industry for the industry, the Hotel Sustainability Basics establishes a globally recognized set of minimum indicators that all hotels should implement and sets a common definition of hotel sustainability to drive responsible travel and tourism, which will help raise the base level of sustainability across the entire hospitality industry by providing every hotel a starting point on their sustainability journey.
The Basics' 12 criteria focus on actions which are fundamental to hotel sustainability and address tourism's impact on the planet across a spectrum of critical issues such as water usage, waste production, and resource procurement. These criteria include actions to measure and reduce energy use, measure and reduce water use, identify and reduce waste, and measure and reduce carbon emissions. The criteria also include a linen reuse program, use of green cleaning products, the elimination of plastic straws, stirrers, and single-use plastic water bottles, the implementation of bulk amenity dispensers, as well as measures to benefit local communities.
The Hotel Sustainability Basics features different stages to support hotels that are just getting started as well as those who are more advanced in their sustainability performance. For example, eight of the 12 criteria are mandatory, whilst others can be committed to and implemented within the first three years.
Julia Simpson, WTTC President & CEO, said in a statement: "We are launching the Hotel Sustainability Basics to ensure no hotel, however small, is left behind in the drive to introduce a basis sustainability measures within a minimum level the next three years. Sustainability is non-negotiable but not every small hotel has access to the science on how to make a difference. This gives everyone access to a global standard and provides consumers to travel with conference. WTTC wants the hospitality industry to lead by example so that sustainability becomes the basic requirement used to drive change forward for this generation and the next."