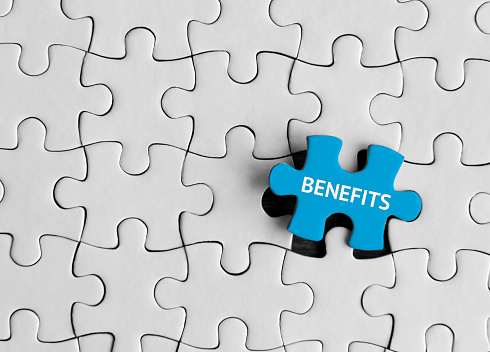 By Dennis Nessler | April 8, 2022
For hotel companies investing in your people has never been more critical than it is today amid the well-chronicled labor crisis, which has impacted the entire lodging industry. With that in mind, EOS Hospitality has launched a program designed to give back to its associates.
The New York-based management company—which has some 3,000 associates and has built a portfolio of 38 hotels since its debut in 2017—recently unveiled its EOS Family Matters program. The program grants 10 weeks of 100 percent of paid leave to all full-time staff that become new parents. It is gender-neutral and applies to natural birth, adoption, surrogacy, and foster parenting.
Benefits under the new program are available any time within 12 months after welcoming a new child, and it applies to top executives as well as on-property employees. It includes those that are salaried, as well as those that are hourly.
Dan Bienstock, chief people officer at EOS, called the initiative "the right thing to do" as he explained the rationale for the program.
"Just looking at our industry, and the country as a whole, parental leave is something that was really important to Jonathan [Wang, founder and CEO], myself and other senior leaders…It comes back to wanting to invest in our employees," he said.
EOS Family Matters reflects the company's larger commitment to valuing work-life harmony and operating as a different kind of hospitality company, according to the firm. Other recent company initiatives include a portfolio-wide discount to employees and their immediate families, the formation of a DEI taskforce to build a more equitable workplace, and a social impact fund.
Bienstock noted that the failure of a national family leave act to be passed is "disappointing." In 2020, only 20% of private sector workers had access to paid family leave, according to the Bureau of Labor Statistics. That number is even smaller for those in the service sector, those in the bottom 50% of wage earners, and people of color.
Bienstock further acknowledged he expects the new program to ultimately benefit EOS, but he believes the overall impact will be far greater.
"Do we think that it's going to help us attract employees and retain them? Absolutely, but I don't think it's quite that linear. While I do see this as differentiator today and a way to continue to attract and retain talent, I'm hopeful that it becomes less of a differentiator in some ways over the coming months and years. I hope that our competitors follow our lead and it becomes sort of standard for hospitality employees," he said.
Bienstock noted the rollout of the program was a three to four-month process, which included an extensive amount of internal analysis in coming up with the parameters.
"As part of that analysis we considered the cost of turnover and retention, which is skyrocketing in the hospitality industry. It's always been expensive anytime you turn over an employee, but to attract and retain talent right now is even harder having just gone through this sort of mass exodus. We felt as though if this program alone retains that one individual who utilizes it, the program is almost paying for itself," he said.
The company will be closely watching the initial results of the program, and is open to further revisions going forward if needed, according to Bienstock.
"One of the things I'm really excited about just from a data standpoint is seeing what it looks like after the first year. We can project all we want, but I think seeing how impactful the program will be is something we're going to closely track and analyze over the first year. It will be very telling on how successful the program was and if we're going to continue to evolve the program," he said.