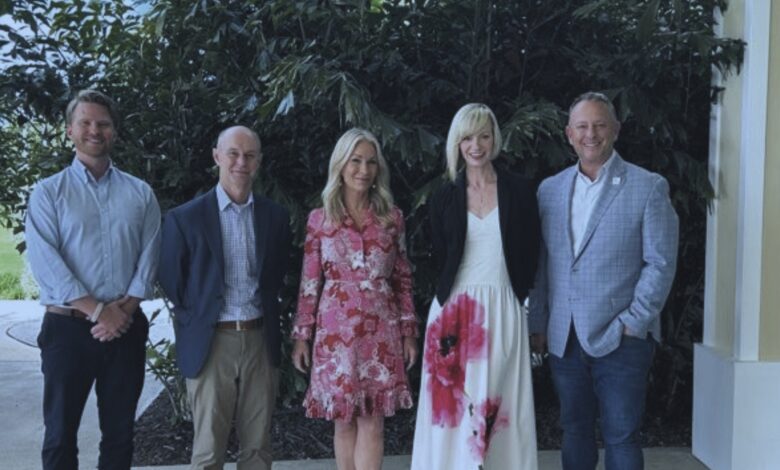 By David Berman | November 16, 2023
The hospitality industry is currently facing many challenges such as staffing issues and the question of how best to integrate technology. During a panel session at BITAC Owners, taking place from November 5-7 at the Baha Mar Resort in Nassau, Bahamas, four industry executives gave their perspectives on these and other challenges.
Kimberly Rowell, Executive Vice President of Managing for Five Star Hospitality and Development, moderated the panel. After each panelist introduced themselves to the audience, Rowell asked Lisa Lombardo, President and Chief Culture and Strategy Officer at ARK Hospitality, about her thoughts on recruitment and retention of staff.
Lombardo first said that she wants the industry to stop referring to these issues as "labor." Instead, people should be referred to as talent, in her view. She also advised that hiring managers closely read their job postings to determine whether they are truly attractive to candidates.
"As for recruitment, because words matter so much, I would encourage all of us to go to any current job postings that we have," she said. "Read your post, and see if you would want to apply for your own job, just in the way that it is written and drafted and the words that you are using to promote an opportunity to come and join your team. If you would not apply for your own job, then maybe there are some things that need to be adjusted."
Chris Green, President of Remington Hotels, reflected on how Remington's culture impacts their recruitment and retention.
"We believe our culture leads us straight forward through the employment process," Green said. "I believe that if you don't have something that's truthful in the marketplace, then it doesn't really matter. It doesn't matter what I say, sitting on this stage. 'We're the place where passionate people thrive.' That's our tagline. But it means something to us."
Max Spangler, VP of Technology at Charlestowne Hotels, discussed recruitment and retention and their relationship to technology. Spangler said that new employees need time to learn the company systems that they will be using daily. During onboarding, technology should serve new employees and help give them the tools they need to succeed.
"When you think about it from a hotel operator's point of view, there are so many different systems and applications that they need access to, but you still need to be secure and compliant with various regulations and policies that you have in place," Spangler said. "You're always trying to balance friction and security. For those of us that are in it, that's a pretty nebulous, difficult balancing line to walk. You can't be too secure that your associates don't have access to the tools and resources they need to do their job, but you can't be too convenient that you have an open door policy on anything."
Rowell asked Jeff Shockley, EVP of Business Development and Analytics at Dimension, about the connection between technology and employee engagement. Shockley said that Dimension is "passionate about metrics," measuring as much as they can to track culture and overall employee satisfaction.
"We really operate on a balanced scorecard that we're looking at on a daily basis, having the ability to talk to our associates and know what they're thinking and know what the guest is saying," Shockley said. "It's really important for us in tying back to the culture."
The discussion closed with a brief conversation about artificial intelligence. Green said that Remington has been looking at it as a way to automate certain tasks, such as contract generation, to free up time for associates. Lombardo mentioned that tools like ChatGPT can help managers more articulately respond to guest reviews.
Rowell praised the panelists before wrapping up the session.
"Obviously we have incredible operators here," she said. "I'd be honored not only to work with any of them, but to have any of my hotels managed by them, if I were unable to do so."