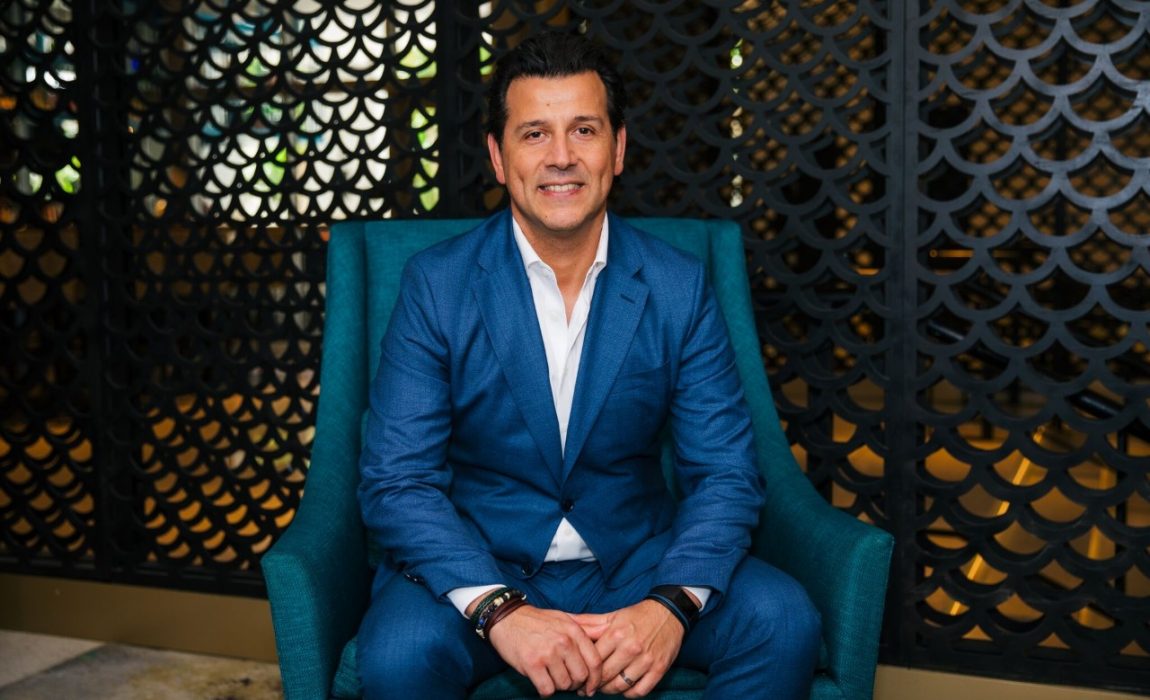 By Dennis Nessler | March 19, 2021
Looking back on the past 12 months of the COVID-19 pandemic and all the uncertainty that went along with it, Mutlu Kucuk chalked it all up to a "learning experience" as he reflected.
"I wish I didn't have to learn this way,'' added Kucuk, managing director of the Loews Miami Beach Hotel, a landmark property in the heart of South Beach.
From March 2020 through mid-summer, understand that South Beach was a virtual ghost town. "It was brutal,'' said Kucuk, who had been the hotel's managing director for only a few months before the pandemic struck. "There were so many learning experiences."
At the forefront, Kucuk said, was learning to operate a major 790-room hotel with a skeleton staff. Fortunately, Kucuk is a veteran of Miami Beach and the hotel itself. He spent 17 years in various capacities at the property before he became general manager of Nobu Eden Roc Hotel in December 2018. Kucuk returned to Loews Miami Beach Hotel as managing director in January 2020.
At its lowest this past July, Kucuk said, Loews Miami Beach Hotel operated with approximately 50 staff members. Nearly 600 staff members had been furloughed by the end of May 2020, according to a Workers Adjustment and Retraining Notification (WARN) Act filing.
"Meeting with the entire team and breaking the news… those were tough conversations. Plus, given the city's mandates, we couldn't even tell them when we would be able to call them back…The light at the end of the tunnel was not there," he said.
Kucuk didn't see the light again, he said, until this past October. And that light has been getting brighter by the day as city and state restrictions have been reduced and COVID-19 vaccines are being administered.
"In October we started seeing some movement in the market; November proved that we were right; and December was a decent month. And in 2021, the leisure demand has been strong for our market," he said.
COVID-19 and its aftermath, however, created a paradigm shift—at least temporarily—in the ways Kucuk and other hoteliers manage that market.
"Pre-pandemic, we always looked ahead—three months out, six months out, sometimes one year out," said Kucuk. "But during the pandemic, especially in the very beginning, the majority of our bookings were coming within three days.
"The uncertainty was so high. Not knowing what to expect, in a way, kept us sharp. It changed our mindset and forced our hand to operate differently. We had to be nimbler. There was no luxury of looking three months out and figuring it would come out the way you plan, with maybe 5 percent deviation.
"That was all out the window. We started making decisions week by week and day by day. That's an interesting place to be and it was a learning experience," he added.
These days Kucuk employs what he calls "hybrid" strategy. That is, he and his team are still nimble, but more cautious when it comes to bookings forecasts.
"It's a gradual change," said Kucuk. "We're seeing strong demand in our leisure market, but we're still far from being back to normal. We still don't have meaningful group and conference business. We have smaller groups, but the types of groups we used to have are not here yet. The business traveler is not here. The international traveler is not here.
"We still have a long way to go, but I'm optimistic about what I see in regards to leisure demand. That optimism, however, is based on what we are seeing. We have started to look at future dates, and even into the fourth quarter, but it just depends on the subject."
Leisure travel booking, Kucuk said, currently comprises 80 to 90 percent of occupancy at Loews Miami Beach Hotel.
"If you ask any general manager in South Beach or Miami, they will tell you that they didn't expect the leisure demand to be this strong. That's not because they don't know their business, but when you looked at the predictions and forecasts nobody expected it to be at this level in terms of the leisure market," he commented.
Along with the return of leisure business, Kucuk said approximately 50 percent of the hotel's staff is back at work.
"Our team members are happy and grateful to be back. We kept in touch with them and communicated with them on a regular basis and then started bringing them back. We are grateful to have them back," he concluded.