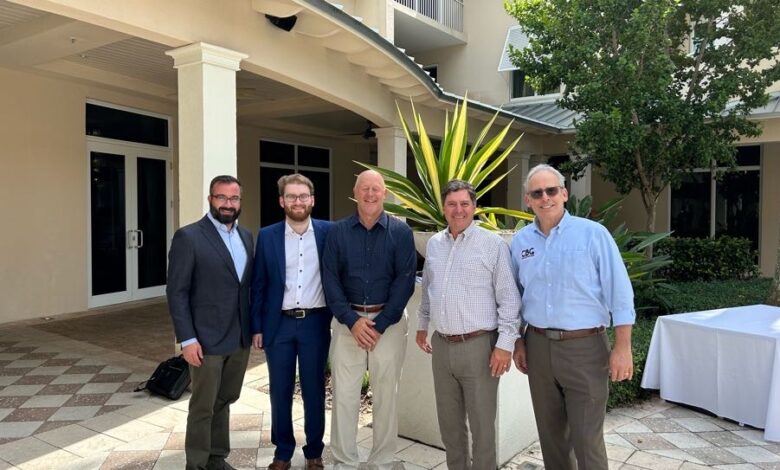 By David Berman | October 20, 2023
At BITAC Owners Symposium Summit, taking place from October 9-11 at the Playa Largo Resort & Spa in Key Largo, Florida, four industry executives discussed the current state of staffing and service issues in hospitality in a panel session on the afternoon of the 11th.
Kirk Cypel, Chief Development Officer at CBG Real Estate, kicked off the conversation with an assessment of the current state of the labor market. He cited a recent report from the American Hotel & Lodging Association that said that 80% of operators are understaffed. The steady recovery from the COVID-19 pandemic means that properties are having to take on increased demand without a full fleet of staff.
"I think now what's happening is hospitality is we're beginning to see occupancy rates grow, people coming back, business travelers getting back, we're seeing ADRs and RevPARs going up across the country, which is great news for the industry," Cypel said. "But operators have to step up again, we have to bring (staff) back."
Gregory Winey, CEO & President at Northpointe Hospitality Management, said it's crucial for the industry to get back to the basics of developing people to thrive in hospitality. During the pandemic, the industry lost a lot of trust from its employee base, Winey said, trust that will have to be regained organically.
"You're going to have to create a pathway for people," Winey said. "If you want to get to a particular place, whether it's accounting, whether it's sales and marketing, whether it's administration, we have a path for you, but you have to reach out individually to people and say 'What do you want?' I start every interview now with, 'It doesn't matter what I want, what do you want?' Because if we're not aligned, then it isn't going to matter in the end."
Chris Manley, President at Five Senses Hospitality, said that he's more concerned about retention than recruitment within his company. To appeal to younger workers, he said that hotel companies need to design more appealing benefits packages with extra holidays and PTO opportunities.
Ted Jabara, Regional Vice President at Meyer Jabara Hotels, also focused on the importance of development to staff retention. Young staff members need to see a path to promotion up the ranks of the company in order to stay long term.
Jabara also said that hotels need to target the underemployed, such as retirees who may want to work part time.
"There are retirees that want to work four hours a day, and they wake up at four in the morning," Jabara said. "Guess what? That's going to be the friendliest breakfast person you've ever met. Are they on Indeed submitting applications? No way. They don't know what Indeed is. But they have a passion for things."
The panelists offered a few final thoughts about labor issues in the industry before the session wrapped up. Jabara said that the most complicated part about the industry is the people, so companies need to get the people aspect right. Manley said that leaders above the property level should focus on mentoring property-level leaders. Winey finished the panel by challenging the audience to learn from the COVID-19 pandemic and be prepared for future labor disruptions.
"There was a saying that, you made plans and God laughed," Winey said. "So, be ready for the unexpected. Learn from this experience, because there's going to be another one. Just treat people the right way on the way out, because you may need them on the way back, and they're going to remember."