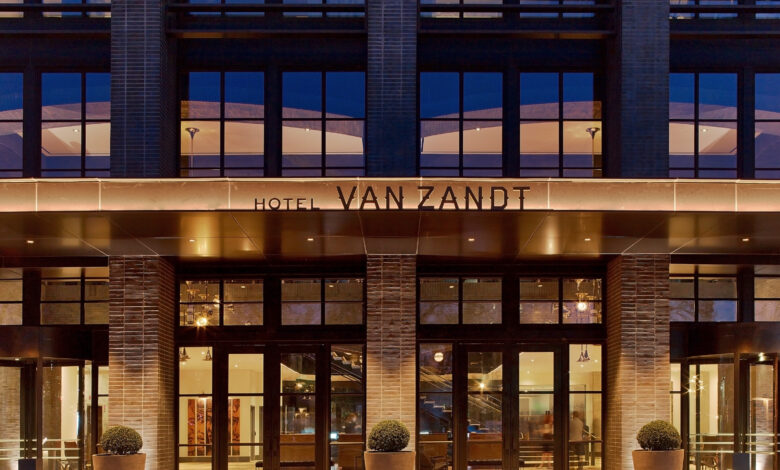 Stories
Management Mavens: Sage Hospitality Group
By Stefani C. O'Connor | July 14, 2023
"When it comes to understanding and meeting owners' expectations, it's all about transparency and building trust." – Daniel del Olmo
Let's face it. Anytime you ask Daniel del Olmo a question about how a hospitality management company can do its best, you're going to get "sage" advice. It just fits his role as president of hotels and restaurants for Sage Hospitality Group.
But, rest assured, there's nothing tongue-in-cheek when the executive drills down on just how important having such criteria in place is when it comes to advancing the Denver, CO-based enterprise.
"At Sage, we are incredibly fortunate to have built many long-standing relationships with some of the largest and most respected hotel owners in the country who work with us time and again because they know us to be trustworthy and hard-working," said del Olmo, who joined SHG in 2020 and assumed his current post in Q4 2022. "And because we are more than just a management company—we develop, we invest, we create brands and we operate hotels and restaurants– we find that our mantra of 'think like an owner, act like a partner' really resonates."
Responsible for much of that relationship-building is CEO Walter Isenberg, who co-founded the company in 1984 with partner Zack Neumeyer (now board chairman), and watched it grow to umbrella four divisions: Sage Hotel Management, Sage Restaurant Concepts, Sage Investments and Sage Studio.
Name: Sage Hospitality Group
Founded: March 8, 1984
Co-Founder/CEO: Walter Isenberg
President/Hotels & Restaurants: Daniel del Olmo
Number of Managed Hotels (as of 6/2023): 61
Number of Managed Guestrooms (as of 6/2023): 13,334
Number of Hotels Owned: Stake in 16 of 61 properties
Number of Employees: 6,325
HQ: 1575 Welton St., Suite 300, Denver, CO 80202
Phone: (303) 595-7200
Website: www.sagehospitalitygroup.com
It's hard to resist not terming Isenberg himself an industry sage when it comes to his ability to assess opportunities, among them embracing historic adaptive-reuse projects, e.g., Denver's Union Station; urban mixed-use developments, e.g., The Maven hotel at Denver's Dairy Block; and early on implementing forward-thinking green operating practices among SHG's various properties.
With more than 50 years notched on his industry belt—starting as a dishwasher at 14—Isenberg has gravitas when it comes to perspective on today's industry expectations.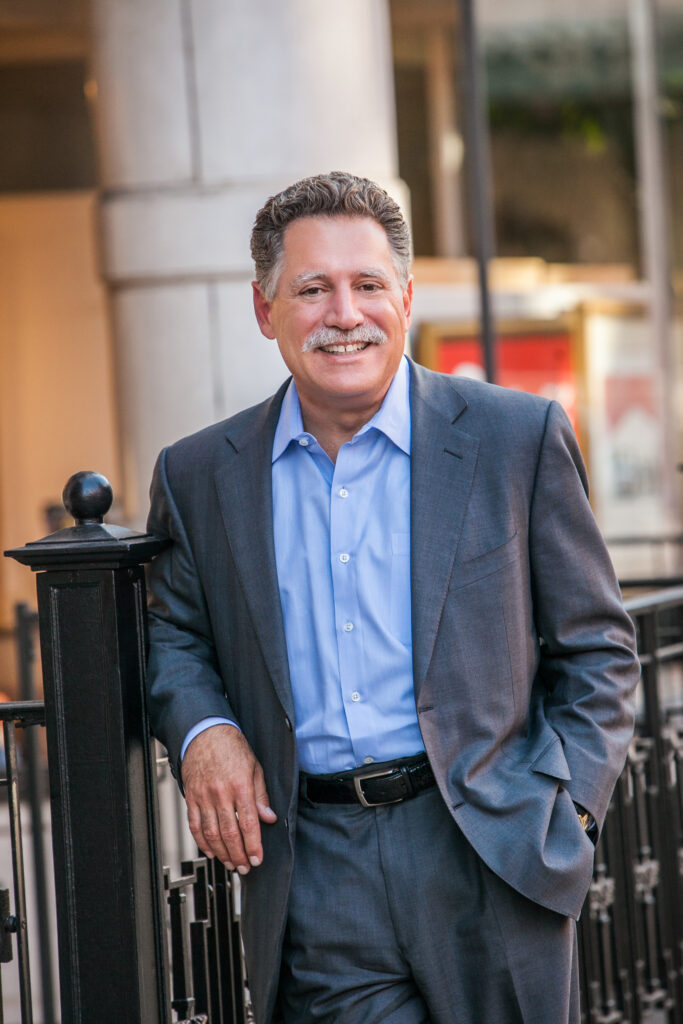 "The bar is always getting higher with ownership expectations, and while it can be challenging, it's not a bad thing," said the CEO, a graduate of Cornell University's School of Hotel Administration. "The hospitality industry is growing and evolving in so many amazing ways, and owners know they want to be part of that momentum and thus push us to do more and be better. It forces us to always be looking forward to what's next and how we can innovate by crafting impactful brands, developing meaningful places and creating memorable guest experiences."
Toward this, del Olmo noted when discussing expectations with partners, whether it's a family office, private equity or a REIT, it's strategizing in reverse.
"We always start at the end, if you will, by understanding what their long-term goals are for an asset and what success looks like for them," said the executive.
At the end of Q2, SHG had 61 managed properties in its portfolio, 16 in which it has an ownership stake, representing 13,334 rooms. Of these, 42 are brand products—top three franchisors are Hilton, Hyatt and Marriott—and 19 are independents, with a segment range of luxury, upper-upscale and upscale hotels. The majority of its properties are in primary urban markets with a focus on city centers, as well as a few select resort markets.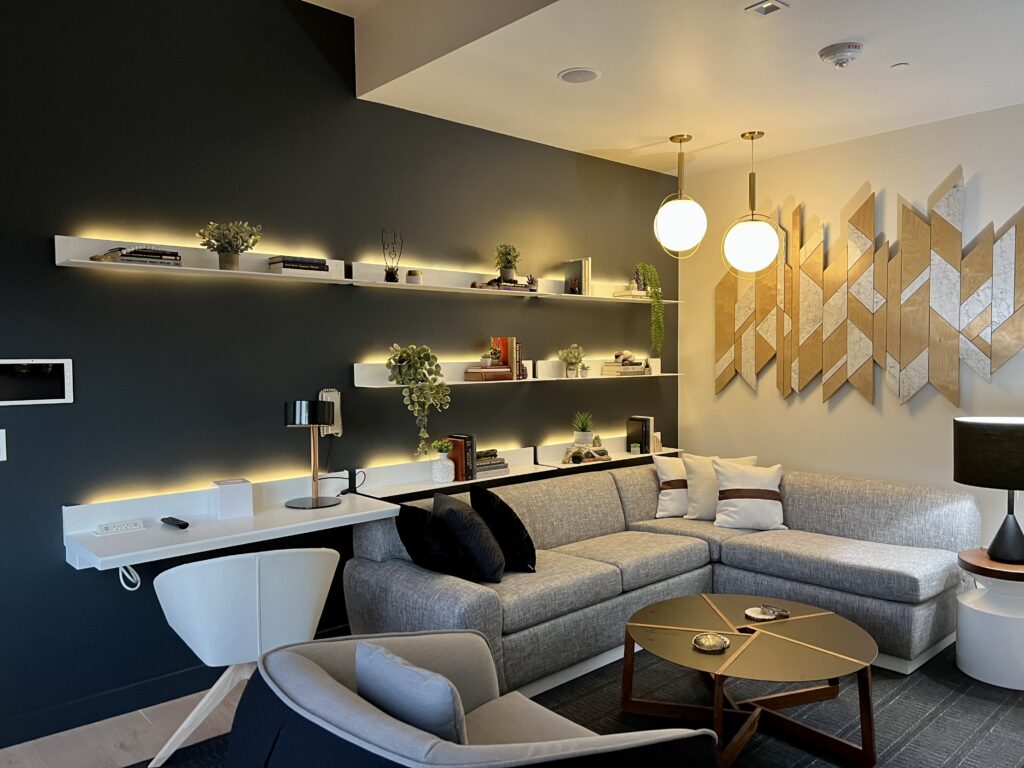 Interestingly, since 2020 and during one of the worst times the industry has faced this decade, SHG added 11 soft- and hard-brand properties. It also added 14 independents, which this year included lodging REIT Host Hotels & Resorts' 319-room Hotel Van Zandt in Austin, TX; RLJ Lodging Trust's 132-key The Pierside Hotel in Santa Monica, CA; and Monarch Alternative Capital's 203-room YOTEL San Francisco, an adaptive reuse of the historic 1905 Grant Building.
"In terms of the third-party management contracts, both independent hotels and branded, Sage's reputation as a trustworthy partner with a deep level of experience was an incredible proof point that brought us a lot of business over the past three years," said del Olmo, noting growth came from both existing and new owner partners. "During the pandemic … we left no stone unturned looking for every opportunity to first cut controllable expenses without impacting the asset's value, and second, (sought) out every incremental revenue opportunity as the business returned to our markets and our hotels."
Isenberg remarked in addition to meeting location and segment parameters, a key consideration when adding properties is whether a deal has "an opportunity for multiple of our companies to participate, in addition to the traditional HMA (hotel management agreement). Can we invest through Sage Investments? Can we do creative and brand work through Sage Studio? And/or can we leverage Sage Restaurant Concepts in the F&B spaces?"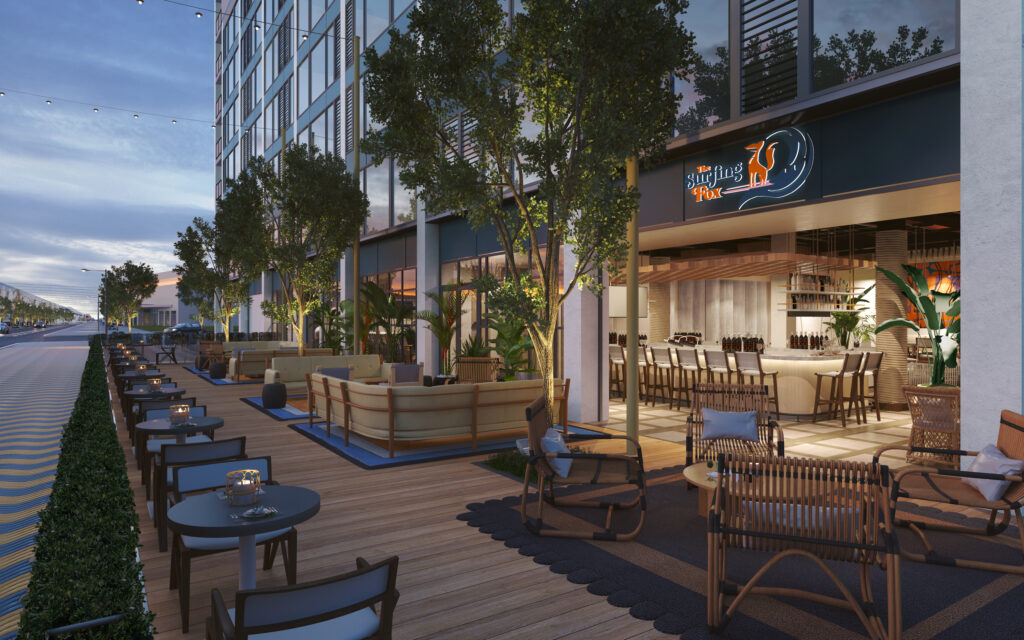 For example, del Olmo said deals are a blend of owner partners coming to SHG and the company proactively seeking out new business, which is spearheaded by EVP of Investments and New Business Development Dean Stambules.
"In the past few years, we have picked up a handful of new ownership partners through referrals and RFPs, but have definitely grown our portfolio with additional contracts and deals from our existing owner partners," said del Olmo, commenting SHG can be strategic when selecting deals and partners. "Additionally, because of Sage Investments, we can realize more opportunities than a traditional management company because we can go after off-market assets for acquisition and proactively present those to our existing partners as investment and development opportunities.
Having the four company pillars in place also has helped as timelines have gotten shorter for traditional third-party management contracts, with transitions occasionally happening in 30 days or less, observed del Olmo, who said there used to be much more time to prepare for a handover.
"This can be a challenge because, if done right, it takes a monumental amount of work to transition a property from one company to another, and it can be a daunting task to accomplish in less than a month," he said. "For new developments, we are still being tapped early in the process, which we owe to the fact that we bring a lot more to the table than just our operational capabilities.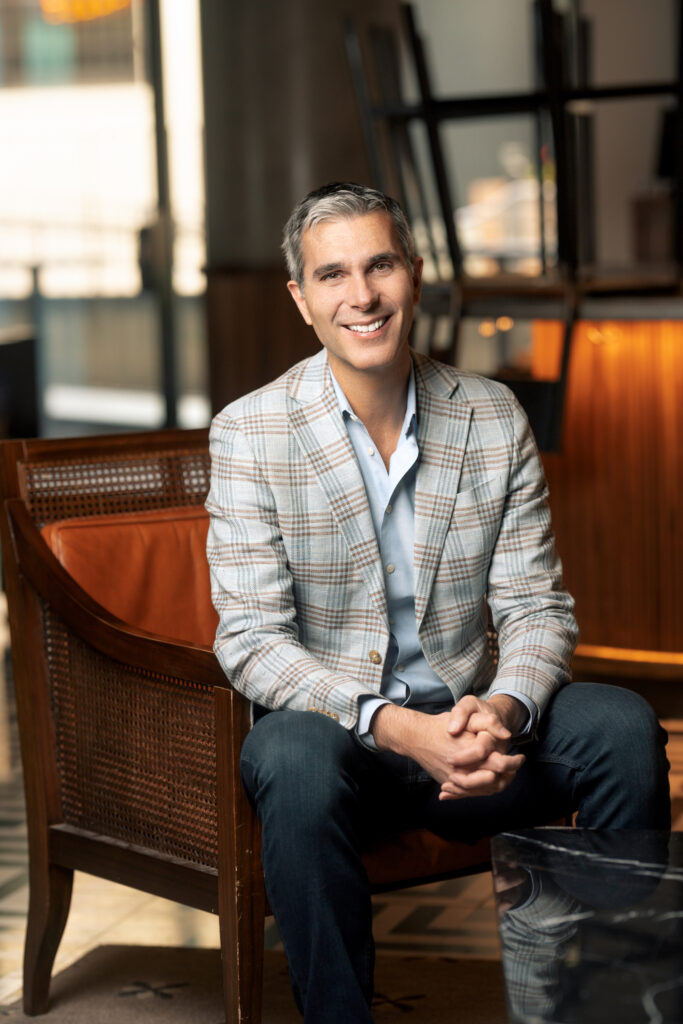 One of SHG's stated goals is "to become the nation's favorite lifestyle hospitality company," a pursuit for which del Olmo is well-equipped. A 30-year industry veteran, the executive prior to joining SHG co-founded The Passionality Group, which focused on growing emerging experiential lifestyle brands. Additionally, he served as CEO of Disruptive Restaurant Group, a subsidiary of lifestyle hospitality company sbe, as well as president at Dine Brands Global and in executive roles with Wyndham Hotels & Resorts, Amadeus N.A. and Meliá Hotels International. Not to mention he has a degree in applied economic sciences, plus an MBA, and can do deals in six languages if need be.
In pursuing its goals, SHG also has created Catbird, a proprietary, independent lifestyle extended-stay brand that was on Isenberg's "to do" list since 2017, when he saw a clear opportunity to deliver "something new and different" and not found within the blurring lines of the home, multifamily, hotel and Airbnb sectors.
"Knowing the business inside and out, we wanted to bring it to life in a new way…This concept is appealing to us because it's a convergence of things that we do well," Isenberg said. "We did the creative concepting and development of the hotel, we created the brand, we built it and now we operate it. As we look to the future, this is a brand that we will replicate in other markets."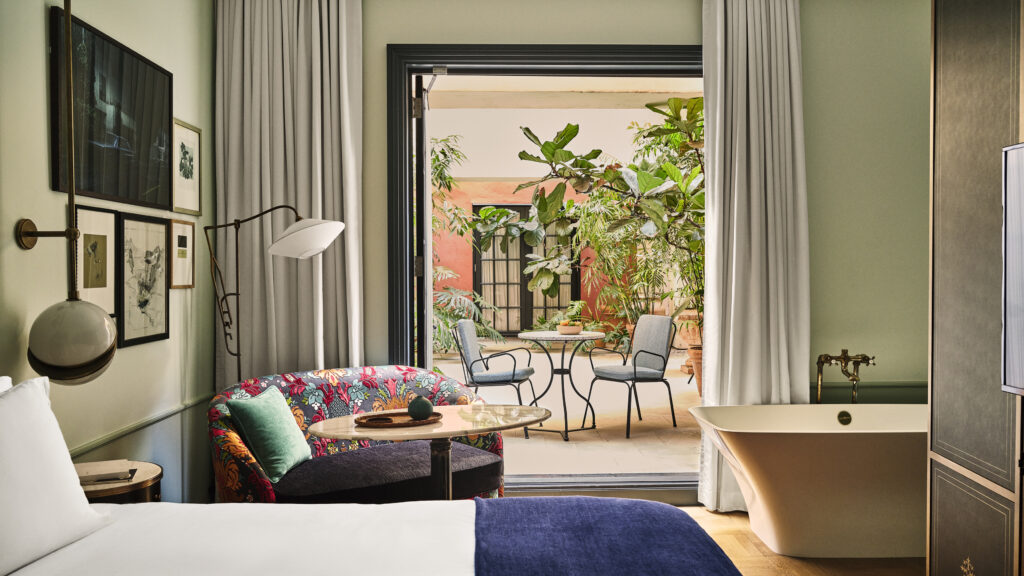 Advancing Catbird is not the only thing on the SHG agenda in the coming months. According to del Olmo, technologies that can handle the administrative and transactional parts of the guest experience are on the priority list, as are renovations.
"Many properties deferred maintenance and renovation through the pandemic and are now in need of significant capital investment. We see these distressed assets as an area of opportunity for our teams with Sage Investments and Sage Studio," he said.
SHG also plans to grow its lifestyle hotel and restaurant portfolio by 15%.
"We also are exploring opportunities that would see us enter the membership club and branded residential space, as both segments are natural additions to what we are doing on a daily basis," added Isenberg.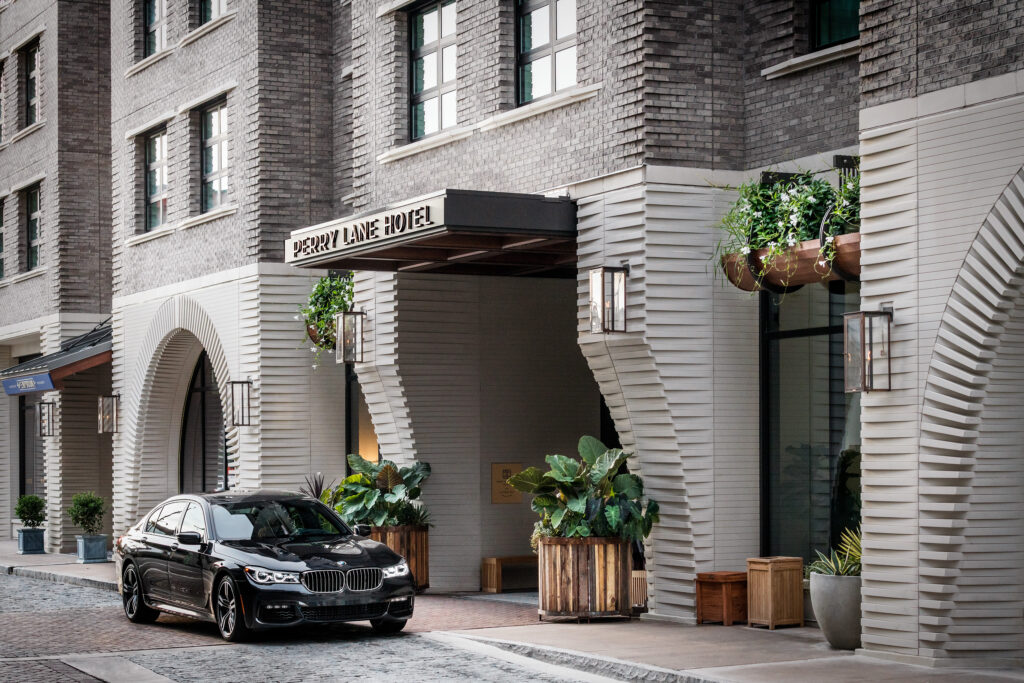 And, no secret, Sage Hospitality Group hits the Big 4-0 next year, with even bigger expectations it will exceed $1 billion in systemwide revenue for the first time as it kicks off 2024.
As part of its anniversary celebration, the company, known for its charitable contributions, has pledged to give $400,000—$10,000 for each of its years in business—to deserving organizations over a year-long period that began this past March. In addition, SHG and its associates have committed to volunteering 40,000 hours to local community efforts.
Looking further ahead, Sage has no plans to acquire other hospitality companies or to be acquired, according to Isenberg, , who sees growth at a "deliberate and measured pace" for standalone and mixed-use projects incorporating hotels and/or restaurants.
"We've built a strong reputation over the four decades we've been in business and will continue to do business in a way that stays true to who we are and where we want to go. We view our size and the fact that we're privately owned as positive differentiators for Sage, because it allows us to maintain our innovative and entrepreneurial mindset…we can take calculated risks in the places where we're confident it will pay off."