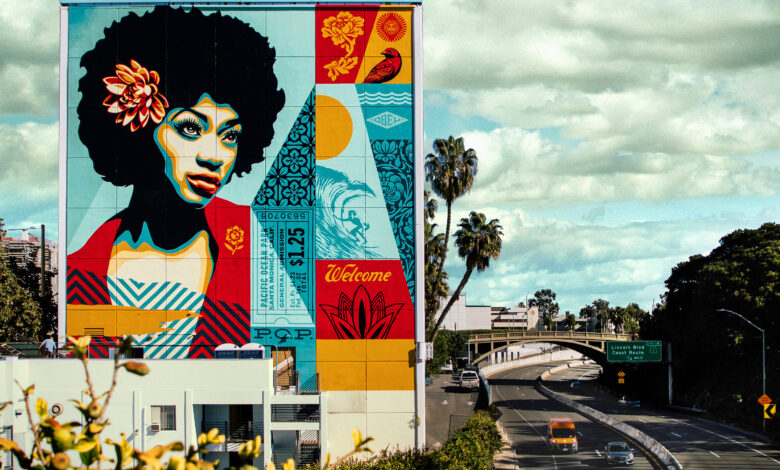 Stories
GM of Pierside Hotel in Santa Monica Reflects 6 Months After Opening
By David Berman | July 21, 2023
In reimagining what is now The Pierside Hotel in Santa Monica, Karina Sedigh said it was crucial to embrace what is a vibrant city in the Los Angeles metro area. Located feet away from the Santa Monica Pier, the name of the hotel connects it to what is a main draw for the area.
The 132-room property, managed by Sage Hospitality Group, re-opened to the public on January 25. However, construction work has been continuous since then to finish renovations from when The Pierside was a Wyndham property. Sedigh, the general manager of The Pierside, was brought on just over a year ago; she closed the property for around 6 months and oversaw renovations to transform it into what Sedigh hopes will be a premier property in the city.
Sedigh has worked in hospitality in California for over 25 years. She has previous experience as a Director of Rooms for Westin Mission Hills Resort, Director of Operations at Parker Palm Springs and General Manager for Proper Hospitality at multiple locations.
Sedigh said hotels usually prefer to continue taking guests in some capacity while renovations occur, but property officials wanted to shut down the property in order to "do things right" and get the hotel to a more operational status before re-opening.
"I think that for me was very heartwarming because I have seen (that) it's very difficult to provide service while you're doing construction and there's noise and all these things going on," Sedigh said. "The service just goes down the drain."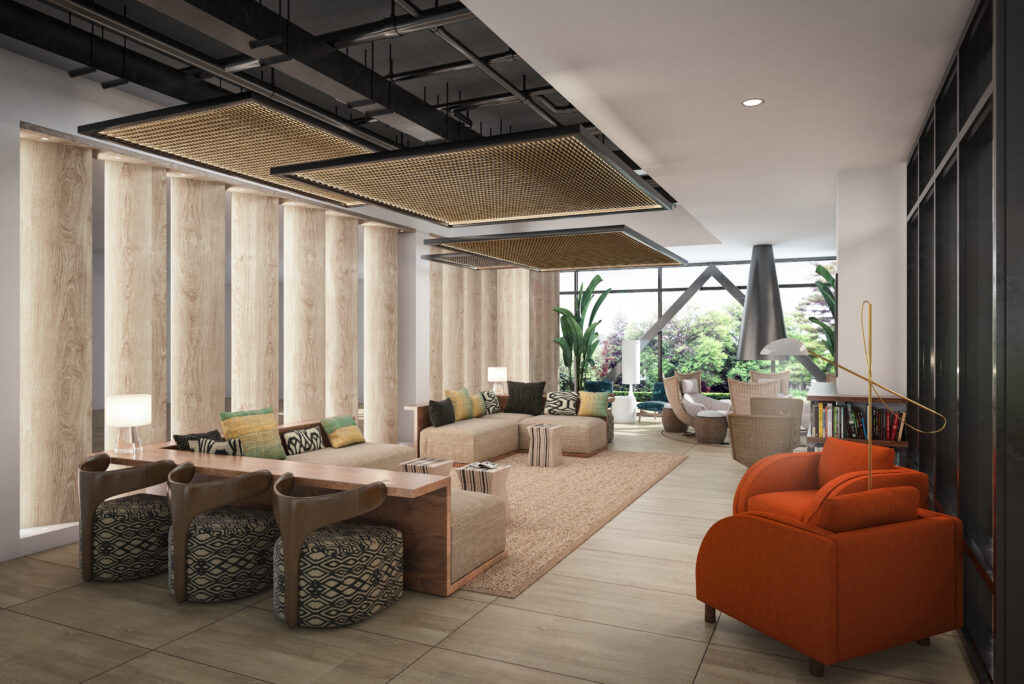 Throughout the renovation process, Sedigh said she has loved to see the new hotel go from a design plan to reality. The smallest details, from the font of the hotel name to the color scheme of the lobby, have breathed new life into the space, she said.
"It was just so great to see the transition of a sort of select-service property … to a lifestyle (property)," she said. "They gave us the opportunity to be creative and gave us the opportunity to create a brand."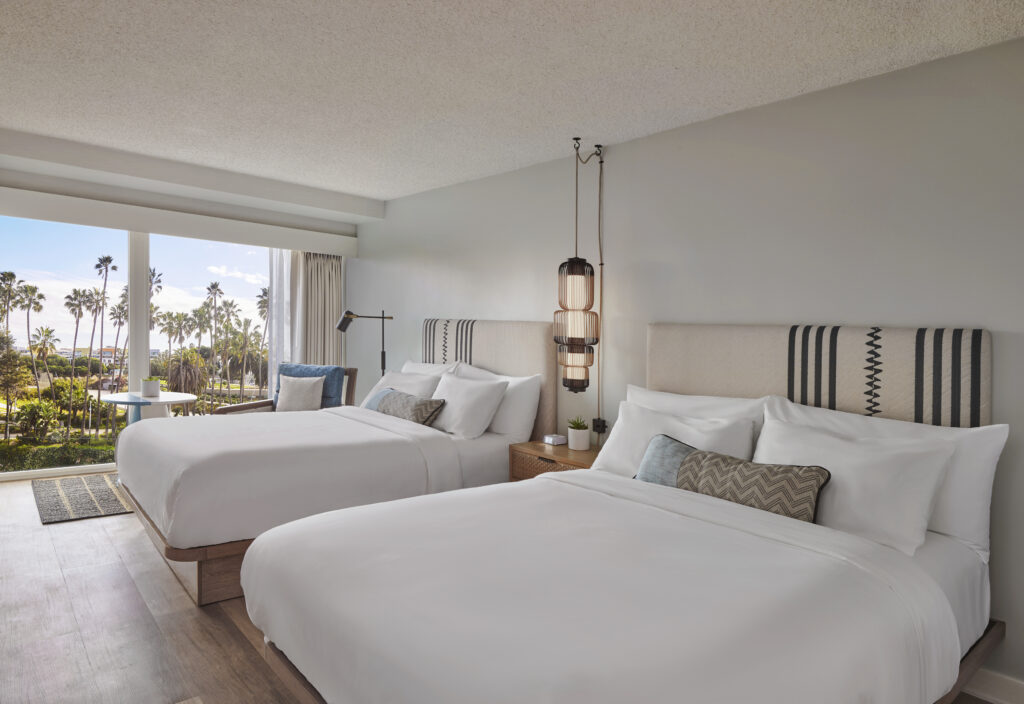 New features of the hotel include "ocean-inspired" guest rooms and hydration stations where guests can use hotel-provided aluminum bottles to quench their thirst after a long day on the pier. A board shop, which Sedigh said she's never seen anything comparable to at other hotels, has dozens of entertainment options for guests to reserve, including surfboards, beach gear, sports equipment, board games and more.
Sedigh has been a part of hotel openings before at her previous career stops. She said each opening is an educational experience.
"I think that it's not an easy process, right? There are so many details that go into it," she said. "But for me it has been very fulfilling. The knowledge that I have experienced through this entire process, for me, it's extraordinary."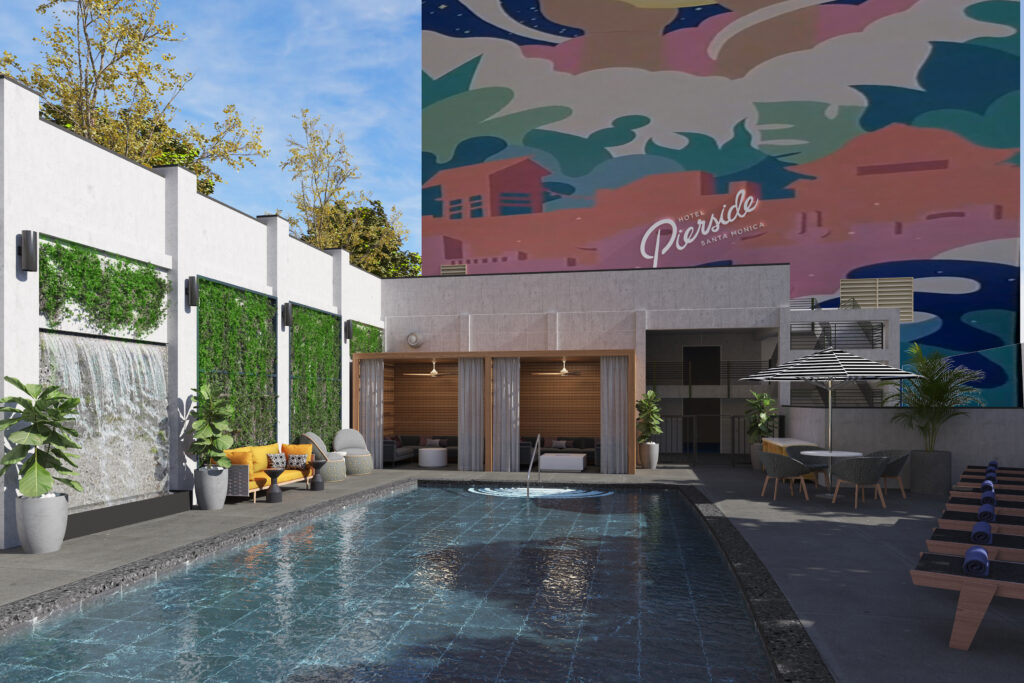 The last big step in the renovation is the completion of the Surfing Fox, the hotel's restaurant and bar that will offer an alfresco dining experience with views of the Santa Monica Pier. The hotel also plans to finish its gym and pool areas next month.
Sedigh said it has been a challenge over the last six months to operate while construction is finishing.
"Guests come with the expectation that everything is open, and sometimes we have to manage those expectations," she said.
As she looks toward the next six months of the hotel's life, Sedigh is greatly looking forward to running a fully operational property. Further than that, she expects The Pierside to become a pillar of a bustling local community and tourist hub as it establishes itself in the months and years to come.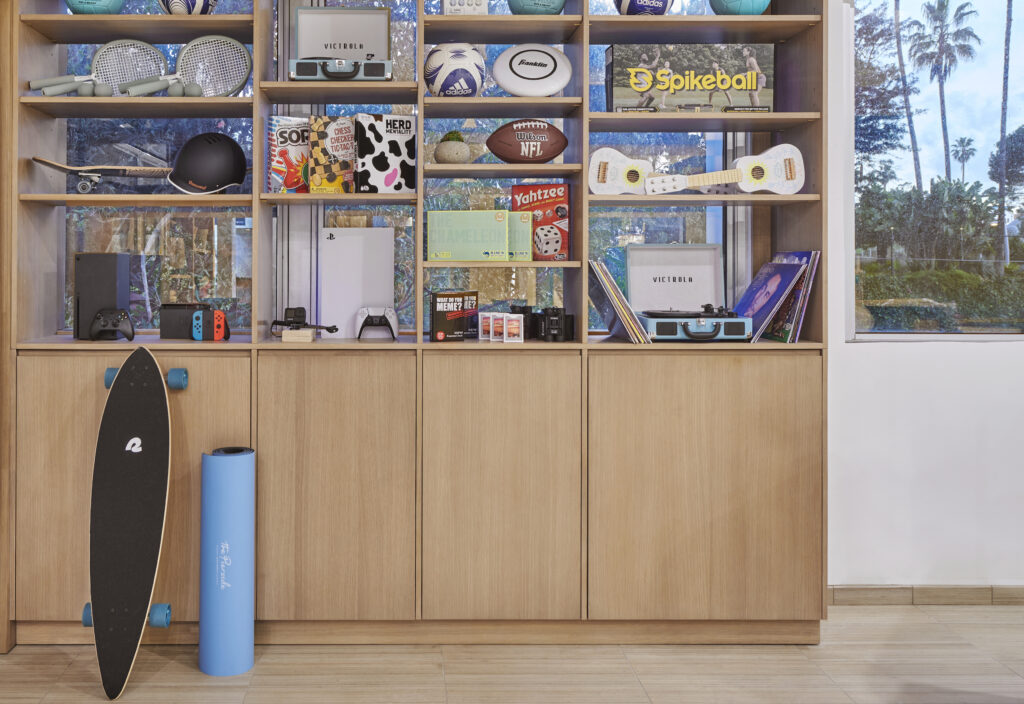 "The biggest goal I have right now is to make sure that number one, that our guests are happy and that our employees are happy," said Sedigh. "Because I think that if our employees are happy, they're automatically going to make our guests happy.
"It has to be a very personalized experience and intimate experience. People feel like they come to their second home. I think that for the future, that's what I look for. This hotel is going to be successful; the location is amazing. You walk out of the hotel, and 100 steps away, the beach is right there. I mean, what more can we ask for, right?"