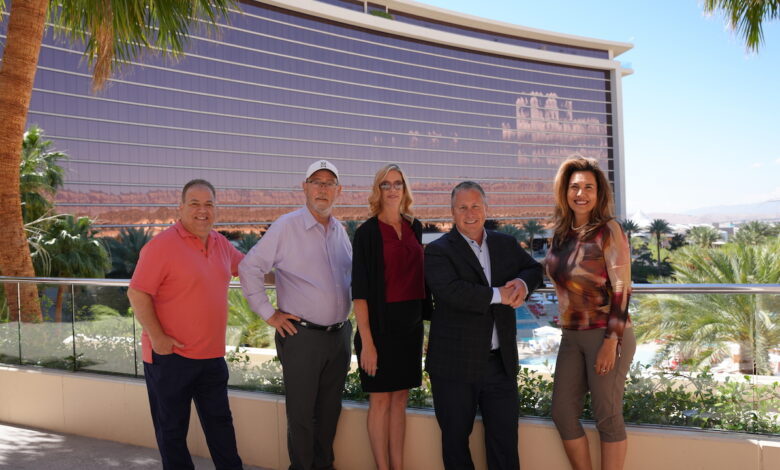 Many casinos in the United States and Canada are affiliated with or operated by Native American tribes. According to PlayUSA, there are over 500 tribal casinos in the U.S. that account for close to 45% of all gaming revenue in the country, as of 2022.
Attendees at BITAC Casino Resorts, which took place from June 12-14 at the Red Rock Casino Resort & Spa in Las Vegas, experienced a panel discussion titled "Working with and Selling to Tribal and Other Non-Traditional Casino Properties." Brett Magnan, executive director and principal at CherryTree Hospitality Management, moderated the panel on the morning of June 13. 
Magnan started the discussion by asking panelists to provide details about the tribal casinos they work for and the relationship between the respective casinos and tribes. He also asked the panelists about preferences at their properties, whether it be in hiring, purchasing or elsewhere. 
Paula Allen, Director of Leadership Development at 7 Cedars, and Misty Fields, Purchasing Manager at Indigo Sky Casino & Resort, said both of their organizations give preference to tribe members for hiring and purchasing. Doug Searle, General Manager and COO at Naskila Casino, said Naskila only gives preference for hiring if the candidates have the same level of experience. 
Nick Montanaro, VP of Non Gaming at Playground, was asked whether his Canada-based company had different purchasing processes than their U.S. counterparts. Montanaro said there wasn't too much difference, noting that the majority of Playground's products come from the U.S.
"Obviously, there are different delivery purposes and shipping costs (for us)," Montanaro said. "A Canadian manufacturer is probably cheaper for us, but not all the time."
Next, Magnan shifted the conversation to contracting, noting that Native American contracts often tend to be a little more stringent than others. Vendors also have to remember that each tribe is its own sovereign nation inside of the U.S. or Canada, meaning they may have slightly different rules to follow. 
Allen said it's crucial for vendors to educate themselves on the minutiae of how to do business with each individual tribe. 
"When you go into a tribal property, you're kind of agreeing that you just set foot on their land and the way that they run, which is completely different than, say, a tribe down the street," she said. "And so I think it's really important just to educate and acclimate yourself to the process within that tribe."
Searle said vendors shouldn't be scared to do business with tribes because of the possible legal obstacles in their way. With hard work and attention to detail, deals can and do get done.
"Disputes will be settled in tribal court, as long as (tribes) have tribal courts," he said. "Otherwise, your bulk legal counsels will argue where they're settled. But it's nothing to be afraid of. It's just like dealing with any other state, other than it's a tribal community."
Allen added that creating relationships with the tribes is a crucial element to becoming business partners with them. 
"I've watched organizations come in and just rapid fire want to sell, sell, sell, sell, sell, without that relationship piece," she said. "It's the organizations that take the time to cultivate a relationship with the tribe that have sustainability."
Another topic discussed was the efforts that tribal casinos make to give back to the communities they're located in. For example, Fields said Indigo Sky will help out families who recently lost a member and contribute to breast cancer awareness within the community.
Magnan wrapped up the panel by saying that he hoped audience members gained insights into how best to do business with Native American casinos.
"I think there's a great opportunity for us all to do business together and make this really work," he said "BITAC is all about finding solutions, right? This hopefully gave you an opportunity … to find those solutions together both in the (Native American) world and the suppliers world."