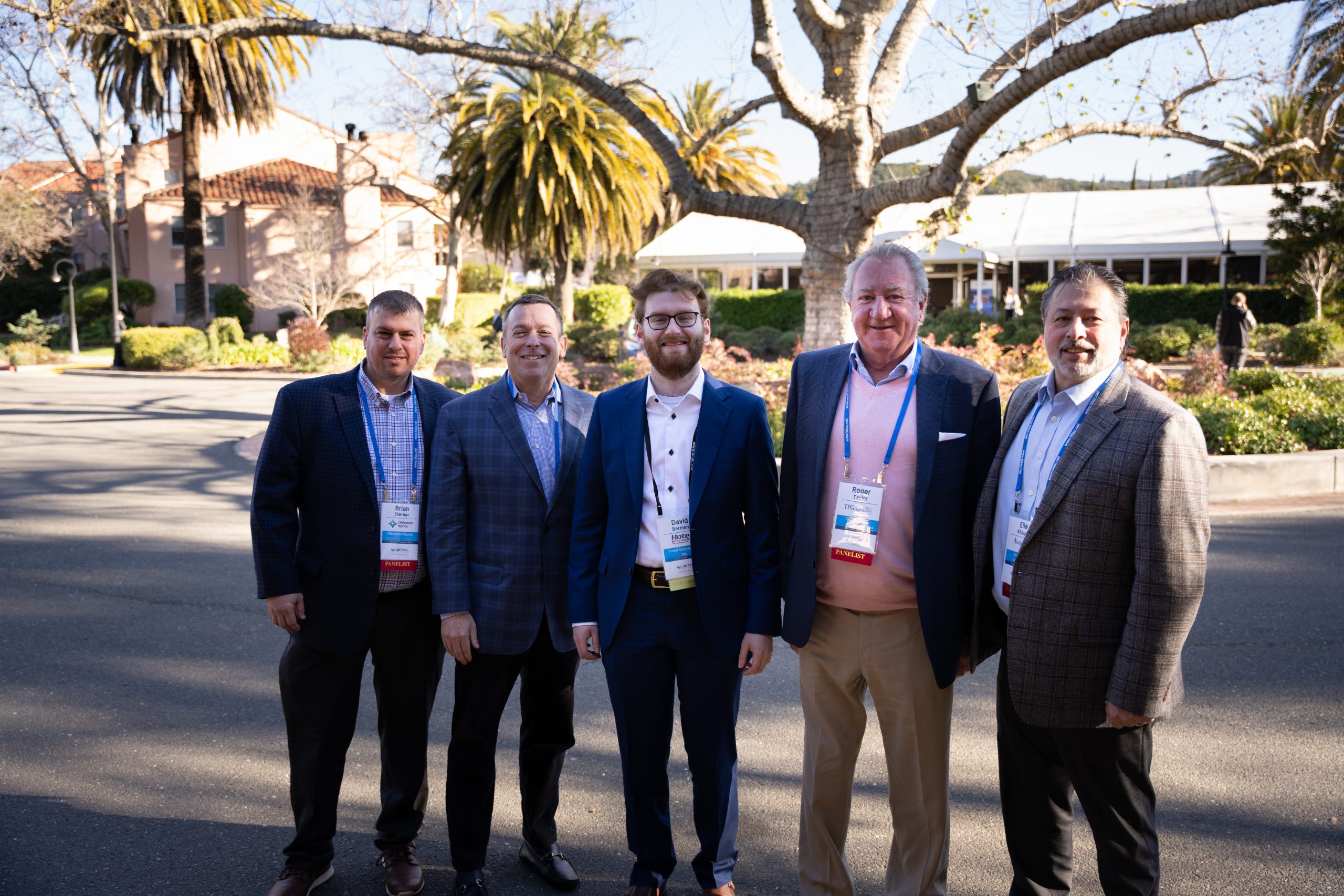 By David Berman | January 23, 2023
As the new year begins, hotel executives have labor and supply chain issues on the front of their mind. Shortages in kitchen labor and across the supply chain have impacted operators around the globe in recent years.
Four F&B executives from top hospitality firms spoke on these issues at the BITAC Food & Beverage conference on Monday at the Fairmont Sonoma Mission Inn & Spa in Sonoma, California. The panel was the first of three industry panels at the conference — the first BITAC conference of the year.
Speaking in front of a sold-out audience, the panelists gave their perspectives on these important topics during the 25-minute session. Elie Khoury, EVP of Operations at Aimbridge Hospitality, was asked about how supply chain shortages are impacting hotels today. Khoury said that, post-pandemic, he and his team have realized that collaboration is key across all links of the supply chain.
"I think because of the labor shortages throughout the industry, whether on the supplier or manufacturer or industry, it kind of taught us that we have to be much more collaborative, and kind of discuss the approach from the sourcing to the distribution to the hotels to the full restaurant operations," Khoury said. "So I think if we don't do that, we're always going to continue to struggle."
Roger Taylor, VP of Procurement for TPG Hotels & Resorts, echoed the sentiment of collaboration, adding that employees must feel genuine care from employers to be motivated to stay in a job long-term.
"It is critical that you take care of your employees better than anybody else does," Taylor said. "You really got to show them love and kindness because the whole evolution of the hospitality business has changed."
As supply chains get disrupted, hotel restaurant staff need to be "creative with less," Khoury said, shrinking their menus while still offering a wide variety of tastes.
David Morgan, Vice President of Food & Beverage at Sonesta Collection, said the collective shrinking of menus can actually help restaurants better meet the needs of consumers. 
"I think the world changed," Morgan said. "I think people's appetites have changed and desires have changed. And it's okay now to have 10 things, but just make sure the 10 things are great, that they make sense, and we can focus on them. And I think that's a good thing for all of us."
Another shift in consumer tastes comes on the latter side of F&B; many travelers today want healthier alternatives to alcohol, Taylor said. 
"There's a lot less people drinking, and so the mocktails, attractively prepared and everything like that, are becoming more important to today's consumer in that suburban hotel setting," Taylor said. "And they'll pay for a non-alcoholic beverage."
As time ran short during the panel, panelists were asked to gaze into their metaphorical crystal balls and talk about their predictions for F&B labor and supply chain shortages in 2023. Brian Sterner, VP of F&B Operations at Delaware North, said he thinks the "mocktail movement" is going to take hold this year. 
"That sober-curious movement will take off, beverage menus are going to continue to expand and almost take more real estate on an overall menu than than food itself," Sterner said. 
Morgan and Khoury said that F&B operators need to embrace emerging technologies in the field. Whether it's the expansion of QR code usage or the adoption of robots for serving and hosting, technology can be a powerful tool used to solve labor and supply chain problems. 
"Technology is going to shift the way we look at our industry in such an incredible way," Morgan said. "I don't think many of us even understand. I mean, yeah, there'll be robots in the kitchen. [But] I think there'll be efficiencies in that that we haven't even thought about. I'm kind of excited about what technology is going to do and how it's going to positively impact our business."