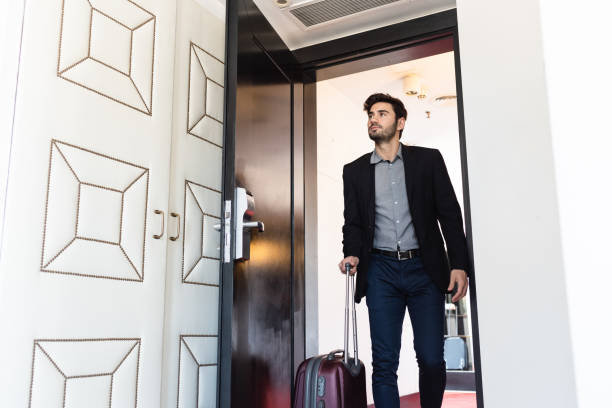 Stories
Can Supercommuters Help Save The Day?
There have been so many permanent or semi-permanent changes as a result of the pandemic that hotels must pick their targets. Properties and brands must really define which markets, demographics and psychographics they are going after in order to optimize their marketing spend and hone operations while keeping a skeleton team.
Today, the focus is on the 'supercommuter.' Since March 2020, professionals from numerous sectors have been enabled to upgrade to a larger house farther away or simply hunker down at the cottage due to changes in a company's work-from-home policies and deeper rural penetration of speedier Internet services. Even as managers are ordered back to headquarters, many companies are maintaining more flexible conditions, allowing employees to work remotely and only come in every so often.
Hence, the supercommuter is defined as a professional who journeys well over an hour (possibly over two hours) to reach a given destination, often in an urban center, for work, but only at an infrequent rate of once per week or twice a month. With such a long drive or train ride, the return trip may be too much to undertake following a long, grueling day at a physical office location. Instead, wouldn't it be better if the parent company hosted said employee at a nearby hotel for the night, thus allowing the fatigued worker to hit the road with fresh eyes the following morning?
While this may seem to be just another use case within the purview of a general corporate rate agreement, it's important to highlight what differentiates the supercommuter from other guests within the business segment. As a start, many of these long-haul travelers will be arriving at their respective offices via their own personal vehicles in lieu of a car service to and from airports or train stations. Hence, such amenities as free parking (or vouchers), valet and snacks for the road should be packaged into a rate to make it more attractive.
Secondly, in all but a few cases supercommuters will be visiting their own places of business for collaborative sessions rather than dropping in on clients' offices for training seminars or prospective clients to give a sales pitch. This slight change in modality may necessitate higher demand for office spaces within hotels that can facilitate small group projects.
As an example, a late afternoon brainstorm in a downsized company headquarters may spill over into the evening hours. For a change of scenery, several members then decide to regroup back at the supercommuter's hotel suite, assembling for a roundtable discussion in a connected room or a meeting venue downstairs that can be conveniently booked by the hour via an app.
As hotels search for ways to reinvigorate this stagnant segment, appealing to the needs of the supercommuter may be one possibility that works in tandem with or mutually exclusive to the currently in-vogue programs focusing on working from a hotel (WFH). From that previous scenario, you can thus see how a WFH rethink of your suites or connected rooms can have legs beyond the immediate behaviors associated with our current pandemic state of mind.
While this niche traveler disposition is obviously not a gamechanger by any means, the near future of successful hotels will be marked by finding those pockets of revenue during the industry's gradual return to healthy occupancy numbers. A small win is still a win. If you happen to own or operate an urban hotel looking to negotiate some new corporate contracts, then factoring in the specific desires of the supercommuter may help you get the business.