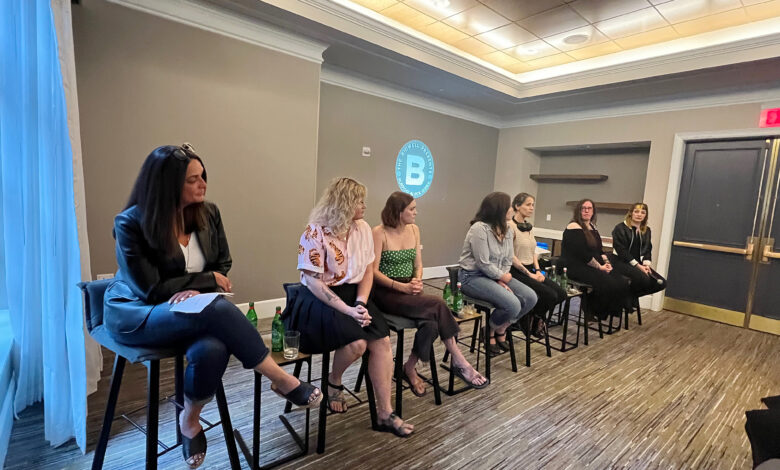 Stories
Bidwell Marriott in Portland Highlights Community with Speaker Series
By David Berman | August 25, 2023
Many hotels embrace the communities they exist within through various features, whether they be the design and artwork in the lobby or incorporating local ingredients into the menu.
The Bidwell Marriott, a hotel in downtown Portland, is taking its connection to the community a step further. In April, the property, led by general manager Jacob Wright, started a speaker series called "Purpose in PDX" that brings together local leaders for engaging discussions.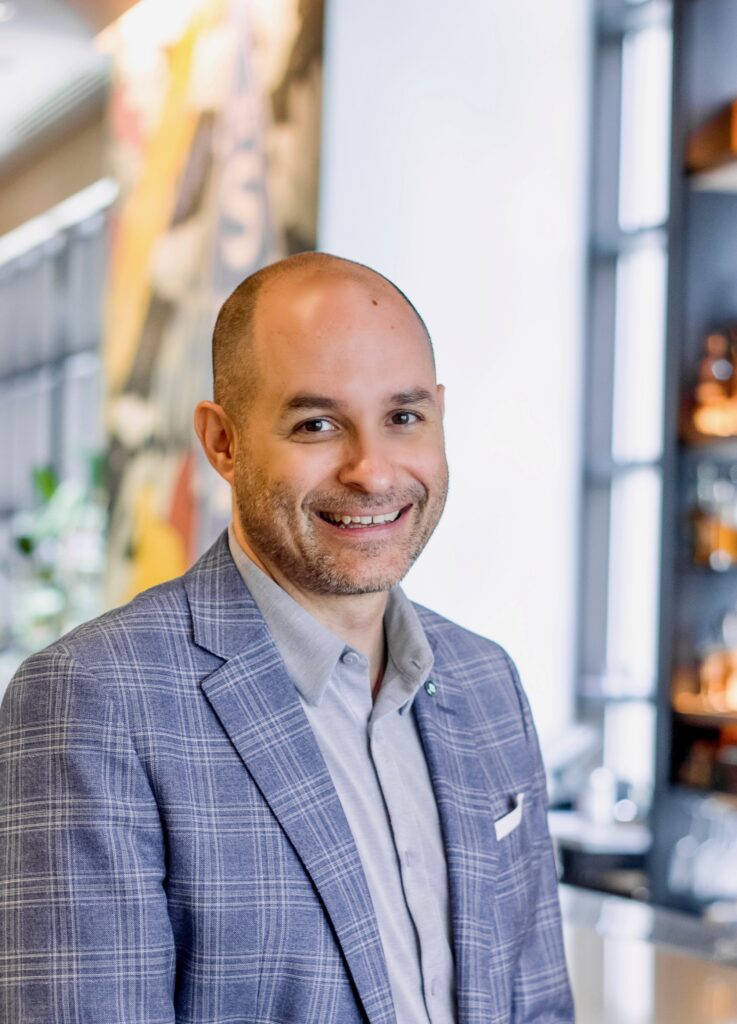 Wright has worked in Portland since 2016 as director of operations and general manager for various properties. Before then, he worked at Wyndham and Renaissance properties in Phoenix.
The 258-room Bidwell property has been in operation since 1999, starting as the Portland Marriott City Center. In 2020, the property was transformed through a $23 million renovation and a change to the current name. Located in the heart of downtown, Wright said the property serves both business and leisure travelers.
Coming out of the pandemic, Wright said the energy around the hotel and community was one of isolation; people were still struggling with re-connecting to their environment. Looking around, Wright and his team thought about how Portland is a city full of stories.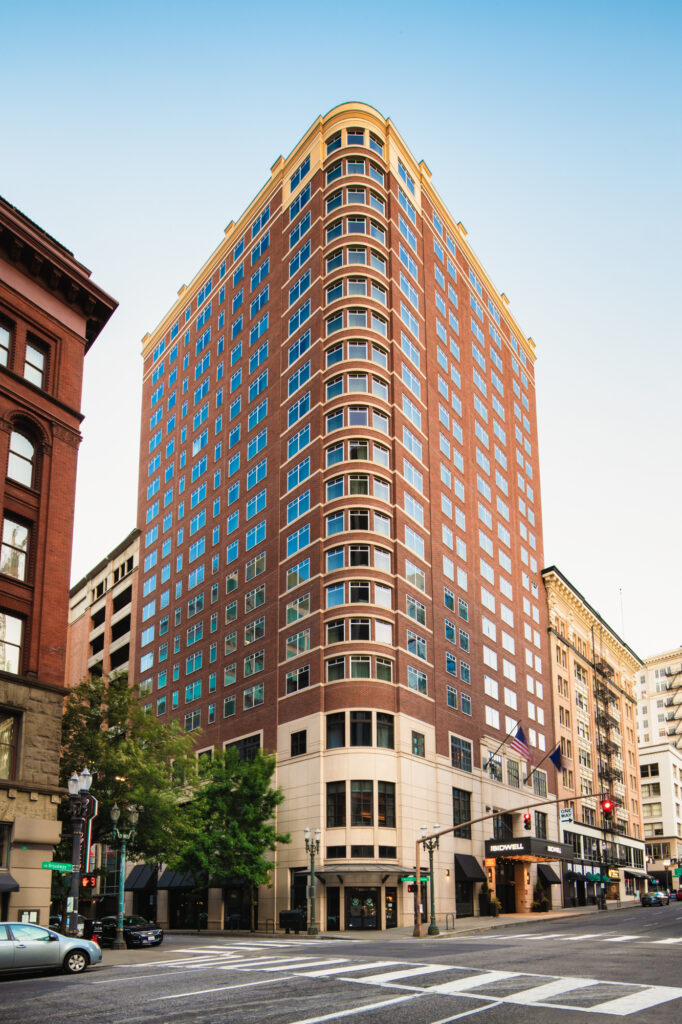 "For us, it was like, gosh, the list goes on, right, between artists and brewers and distillers and people in music, sports, etc.," he said. "This was the kind of launching point for us to go we can hold those spaces here. We can be that vessel for the community to come together to tell these amazing stories and have Q&A sessions and have happy hour afterwards and things of that nature.
"There's purpose here in PDX, right, there is intention of what people are doing. Let's create the space for them to be able to tell their story and inspire others."
So far, the hotel has hosted Women in Sports, Women in Music and Women in Brewing & Distilling panels. Wright said each of these panels led to thought-provoking discussions among the panelists and attendees.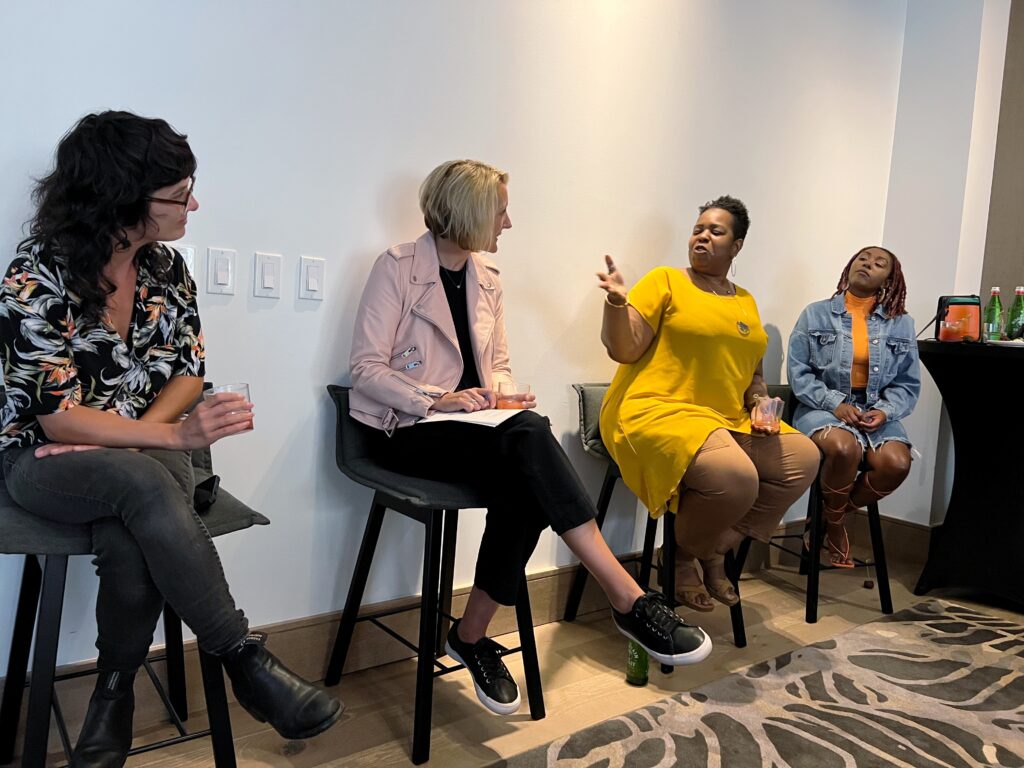 Held on Wednesdays, the series supports Every Wednesday, a new city initiative working to increase traffic and engagement within inner-city Portland neighborhoods.
Wright said the series has been well-received in its first few months, and he has enjoyed observing each session on various other topics.
"I think it's really amazing to see just kind of everybody coming together from all kinds of walks of life, no matter what industry you're in, to hear people talk," he said.
While cities across the world faced challenges brought upon by the pandemic, Portland faced unique ones. The city made national headlines for much of 2020 due to civil unrest following the murder of George Floyd. Protests continued for months in the city throughout the year. On top of that, foot traffic in the downtown area still has not recovered to pre-pandemic levels, according to Axios.
Wright said the hospitality community in the city has remained resilient throughout the last few years. He said staff at the Bidwell and properties across the city came together to participate in cleanup events, meetings with city officials and event organization.
"Regardless of what you hear or see about the city and the challenges, I would be remiss to say how proud I am of the GMs – and I know their teams, we all know each other; how we've come together to ensure that we just deliver great experiences in spite of any other challenges that are out of our hands," he said.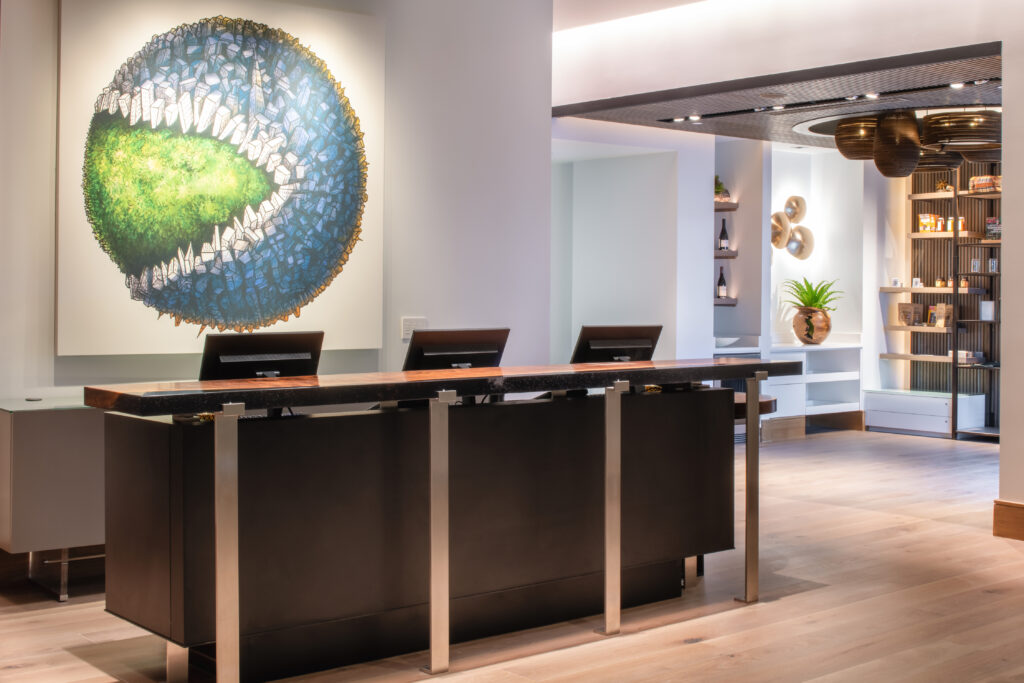 The speaker series is just another effort by Wright and his team to connect with the greater Portland community. Wright said he views hotels as having a responsibility to provide strong impressions of the cities they exist in. Often, a hotel will be one of the first things a visitor sees in a new city, making it important for the service to be top notch from the moment guests arrive.
Wright repeatedly expressed the benefits of hotels connecting with their communities, from improved guest experiences to a more unified staff.
"It may sound a little cliche, but we are stronger together," he said. "If we were to be in our own spaces, thinking of the great idea that we could do that is very individualized or just (in) our own spaces, I think we would be missing an opportunity. We would lose sight of what is actually bigger that's going on. We all really do need to help each other in any way that we can lend a voice to."