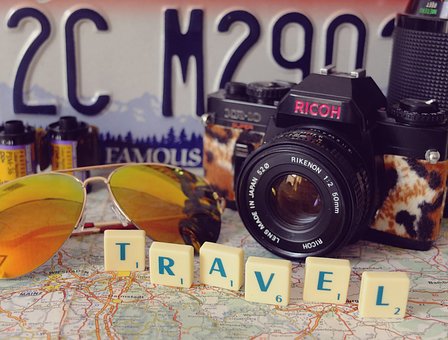 Stories
The Power Of Pent-Up Demand
By Dennis Nessler | December 1, 2021
Acknowledging a sizable shift in consumer attitudes and behaviors—impacted in large part by the Coronavirus pandemic and subsequent travel shut down, as well as a change in demographics—Hilton recently released a report on what it refers to as the 'redefined traveler.'
Entitled "The 2022 Traveler: Emerging Trends And The Redefined Traveler, a report from Hilton," the McLean, VA-based multi-branded company's findings detailed the current macro trends among the traveling public such as a deeper focus on wellness, a growing desire for increased efficiencies and unique food & beverage offerings, as well as a new sense of caring.
Matt Schuyler, chief brand officer, Hilton, framed the context of the company's findings.
"The last two years changed us all in deep and profound ways. It changed the way we live day to day, it changed our priorities and it changed our passion points. This report highlights the consumer trends that we anticipate will redefine the 2022 traveler and travel experience. We're optimistic about the future of travel and we're looking forward to a bright year ahead," he said.
Dr. Kate Cummins—a clinical psychologist specializing in travel psychology—reinforced the point and addressed the impact not traveling had on people's collective psyches.
"Not traveling actually changed the traveler. Travelers lost their valuable outlet or coping mechanism that once kept them in a state of balance, restoration and growth within their psychological well-being taking flight and landing in hotel lobbies to explore the world around them. Many unwillingly adjusted into the new norms of the world without being on the go," she said.
But Cummins went on to tout the "resiliency" of today's traveler as she expressed a measure of optimism.
"That will all begin to change as people start traveling more frequently once again and our minds and bodies begin readjusting to the new, but old way of life and travel. At large psychological well-being is anticipated to be restored in 2022 and travel will play an integral role. As travelers look to prioritize the meaning and purpose of life they will turn to companies such as Hilton to provide safe spaces that help them achieve the balance and growth that they crave as we see more and more people embrace their old traveler selves in 2022," she stated.
A handful of Hilton executives participated in a media roundtable discussion following the release of the report to add some color. Bill Duncan, global head, all suites & focused service brands, Hilton, for example, acknowledged that consumers have developed more refined tastes and preferences. Duncan was particularly struck by the dramatic increase in travelers with pets noting that some 23 million pets were adopted during the pandemic and that roughly two-thirds of Americans now have pets.
"I think probably one of the biggest things that we have seen is the rise in pet adoptions over the course of the pandemic. Mars Petcare came out with a study that 65% of their respondents have a desire to travel with their pets. Even more important and growing is millennials have an even higher desire to bring their pet when they travel. It's incredibly inspirational and aspirational," said Duncan.
Duncan later addressed the trend of consumers caring more noting that sustainability has become front of mind.
"I'm a big believer in this, it's a personal passion and I believe customers expect brands and companies to step up to the plate and help enable this. It has moved from a passing interest to a definite decision perspective that they make. They're very concerned about their impact to the environment when they travel and minimizing their carbon footprint," he said.
Adam Crocini, global head, food and beverage brands, Hilton, further elaborated on the importance of digital innovation and efficiencies pointing out the benefits on the food & beverage side.
"The QR code has been a game changer for the F&B industry. This gives our guests the convenience of ordering, paying and getting items delivered. This has brought a new level of convenience," he said.
Commenting on food & beverage trends, Crocini further added, "You see healthy organic items coming to the top of the menus."
Meanwhile, Mike Gathright, SVP, customer experience, Hilton, acknowledged guest's growing demand for efficiencies to help simplify their lives.
"It's a really important trend, we've seen incredible advancements over the past 20 months or so in terms of expectations of customers," he said.
Gathright pointed specifically to the progress of technology initiatives from Hilton.
"We've been focused on the convenience factor for many years. We really first hit scale with digital check-in, choose your room and digital key and clearly we saw that accelerate during the core of the pandemic, especially around the focus on cleanliness and contactless arrival. We are now delivering more than a million digital keys each month to guests. We also really have looked at how do we continue to make that process more effective and efficient for our guests," he noted.