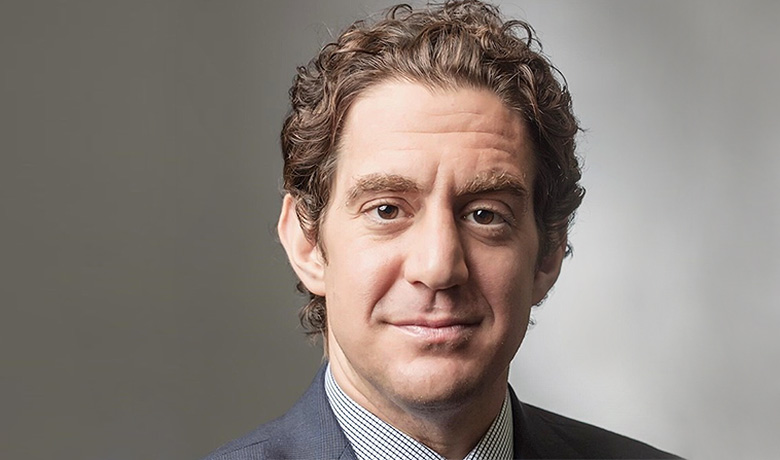 Stories
A Look at the Transition to CEO
By Steve Pike | December 8, 2022
Alex Tisch smiled at the analogy of his impending move from president of Loews Hotels & Co., to CEO, replacing cousin Jonathan Tisch as the head of one world's leading hotel brands, as that of a good baseball umpire That is, the more seamless the transition, the fewer people will notice.
"Jon and I have been working together for 10 years,'' Tisch told Hotel Interactive. "We started talking about (the transition) this summer. He's still going to be actively involved and around a lot.''
No doubt. But on Jan. 1, 2023, it will be Alex Tisch, who joined the family business in 2017 and became president in 2020, who will lead Loews Hotels as it continues its unprecedented growth.
"We have great development teams,'' said Tisch, a graduate of the University of Pennsylvania who received an MBA from the NYU Stern School of Business. "My job is to make sure it all comes together for the business to work and to find newer things to do. We're always looking to do things that create a sense of community.
Over the past few years, Tisch has overseen additions to the company portfolio that includes Live! by Loews – Arlington, TX in 2019; Live! by Loews – St. Louis in 2020; Universal's Endless Summer Resort, in 2020; and Loews Kansas City, in 2020. The 888-room Loews Arlington Hotel and Convention Center at Live! Loews is expected to open in the first quarter of 2024, giving Loews nearly 1,200 guest rooms and more than 250,000 square feet of meeting space in the Dallas/Fort Worth Metroplex.
Loews' newest hotel – Loews Coral Gables in Miami – opened this past Nov. 3 and promises to be a game-changer in the South Florida hospitality market. The 242-room property is the centerpiece of a partnership between Loews Hotels and Agave Holdings at The Plaza Coral Gables, which is revitalizing Miami's business district section with offices, restaurants and shopping.
Located four blocks from Coral Gables' famed Miracle Mile, Loes Coral Gables features a spa, fitness center, four restaurants and lounges, and 30,000 square feet of indoor/outdoor meeting space, including a 9,000 square foot ballroom – the largest in the city – and a 9th floor event deck with views of downtown Coral Gables.
One of the restaurants – Americana Kitchen – pays tribute to the Americana Hotel built by the Tisch Family in 1956 in what is now Bal Harbour, FL, north of Miami.
The Americana Hotel was the last major hotel built in the Miami area until Loews Miami Beach Hotel opened in 1998.
Visiting Loews Miami Beach, Tisch said, "is my first memory of Miami.''
The Plaza Coral Gables and Loews Coral Gables is a seven-acre, multi-use project that has been more than 10 years in the making by Agave Holdings, a group that includes the family behind the Jose Cuervo spirits business. The Plaza Coral Gables is the city's largest (and most ambitious) project in 20 years. Constructed on land that was once lined with crumbling homes, low-rise office buildings and old warehouses, The Plaza Coral Gables is expected to transform Coral Gables into a premier South Florida destination, with the Loews Coral Gables acting as its luxury hotel.
And just as Loews Miami Beach Hotel gave birth to the South Beach renaissance that is still thriving, Tisch expects the same from Loews Coral Gables.
"It's better than we expected,'' Tisch said. "It's very unique to this market. This market has never seen anything like it. That was the goal. We think it will change the market the same way Loews Miami Beach Hotel changed the market 24 years ago.''
The two South Florida properties strengthen Loews Hotels' grp on the Florida hotel/resort market that includes eight hotels at Universal Orlando that it owns/operates in partnership with Comcast NBC Universal. The Loews Miami Beach Hotel will continue to give Loews a foothold on the family and leisure travel market in Miami Beach, while Loews Coral Gables gives the company a property more focused on business and events travelers, each an important segment of the travel industry in what is an international city.
"It all bodes very well for the future.'' Tisch said.