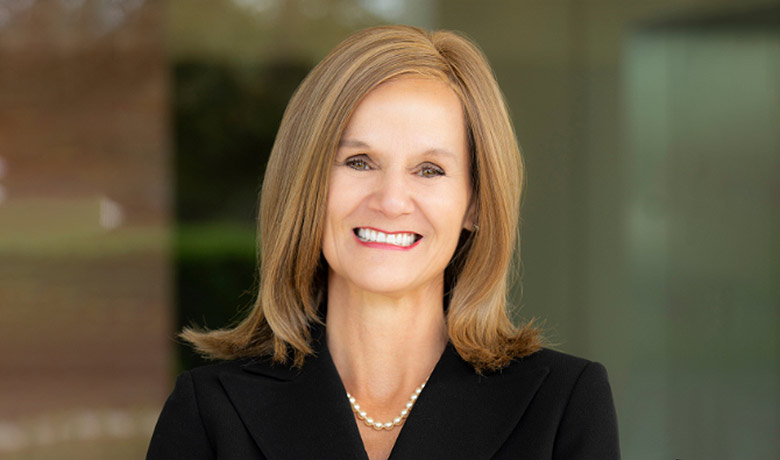 By Dennis Nessler | August 25, 2022
A pair of major lodging industry associations, AAHOA (Asian-American Hotel Owners Association) and AH&LA (American Hotel & Lodging Association, continue to work on behalf of women introducing programs this summer aimed at both elevating and protecting them, respectively.
AAHOA, the nation's largest hotel owners association, with nearly 20,000 members who own 60% of the hotels in the United States, announced the launch of ElevateHER, an initiative aimed at elevating, educating, and empowering the women hoteliers of AAHOA and across the industry.
"AAHOA has been proud to celebrate the important work women are doing at every level of hospitality, and this initiative further underscores our commitment to the women of AAHOA and elevating their contributions to the industry," said AAHOA President & CEO Laura Lee Blake. "While there's still much work to be done, AAHOA recognizes the significant strides women have made to be seen at industry events, heard in the boardroom, and valued in the workplace – ElevateHER celebrates these accomplishments and will further drive our association's work around elevating and supporting women in the industry."
In what has been a predominantly male-dominated industry, AAHOA understands how important it is to foster, promote, and empower women entrepreneurs – and the impact that ElevateHER can have to help women shatter the glass ceiling and pursue their own entrepreneurial journey.
"Women play an active role in all areas of hospitality – from welcoming guests at the front desk to providing the best in housekeeping services to owning and operating hotel properties, women hoteliers continue to step up to leave their mark in the industry," said AAHOA Female Director Eastern Division Lina Patel, CHO. "I'm proud to work alongside the entire AAHOA Team to launch the ElevateHER program and give women hoteliers the chance to learn from and inspire each other, and set everyone up for years of progress and success."
AAHOA's ElevateHER program will offer networking and educational opportunities for women hoteliers and hospitality industry professionals, and elevate AAHOA to be the foremost resource and advocate for women in the industry. This initiative will ultimately support all women in their endeavors and ensure more stability and opportunities for generations to come.
As part of our initial launch of this initiative, AAHOA is hosting a Women Hoteliers ElevateHER Conference, October 26-27, 2022, in Cincinnati, OH, which will focus on bringing together AAHOA's engaged community of women hoteliers for education, inspiration, and empowerment.
Meanwhile, late last month honor of World Day Against Trafficking in Persons, the American Hotel & Lodging Foundation (AHLA Foundation), ECPAT-USA and Marriott International launched a trafficking prevention training program for the hotel industry, titled "Recognize and Respond: Addressing Human Trafficking In The Hospitality Industry."
This new training program was developed by Marriott in collaboration with non-profit organizations and survivor experts. The program was donated by Marriott to ECPAT-USA and is now free and available to the hotel industry through ECPAT-USA's online learning platform thanks to the support of the AHLA Foundation.
Building on the foundation of the "Your Role in Preventing Trafficking" training, released to the industry in 2020, this new training features unique learning paths for associates and managers around increased guidance on responding to potential trafficking situations and interacting with potential victims.
Furthering training and education to raise awareness about human trafficking is a main goal of No Room for Trafficking, an AHLA Foundation national awareness program that builds on the industry's ongoing commitment to unite the hotel and lodging industry in thought leadership and action to drive forward the next phase of anti-trafficking efforts.
With the launch of this new training, "Recognize and Respond: Addressing Human Trafficking in the Hospitality Industry," the AHLA Foundation has launched a challenge to all industry members to extend their training efforts to include this program and help bring the industry one step closer to ending human trafficking.