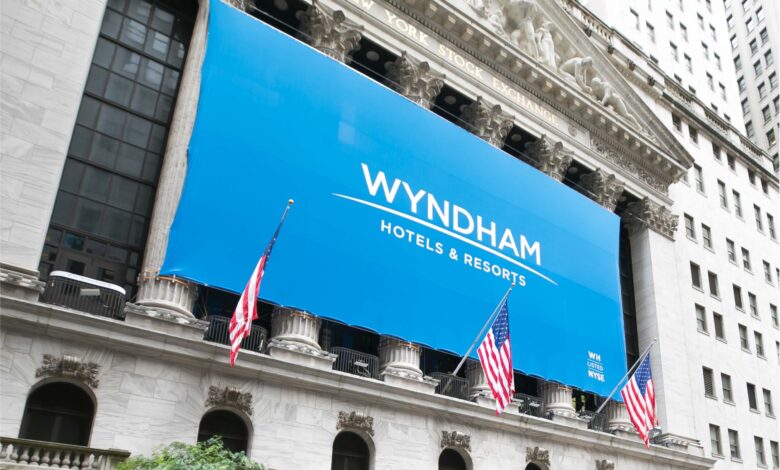 Stories
Wyndham Celebrates Five Years as Publicly Traded Company
Wyndham Hotels & Resorts, the world's largest hotel franchising company with approximately 9,100 hotels spanning more than 95 countries, celebrated five years as a publicly traded hotel company at the start of June. 
Since going public in 2018, Wyndham has been focused on strengthening and expanding its select service portfolio, creating new travel experiences and opportunities for owners and guests alike. The company currently has 24 brands spanning every chain scale. 
"The last five years have been monumental as we've welcomed, launched and integrated five entirely new brands, bringing our portfolio to 24 globally," said Geoff Ballotti, president and CEO of Wyndham, in a press release. "We've also expanded into over 55 new countries while debuting our brands more than 100 times in countries where they've never been before, all while nurturing a record development pipeline of over 1,800 hotels, which continues to see positive growth. 
"Through it all, we've proven ourselves as a Company dedicated to the long-term success of our franchisees, team members and shareholders, the latter of whom have seen over $1.5 billion returned to them in the form of dividends and share repurchases. As proud as we are of all we have accomplished, we're even more excited about our future, which has never looked brighter."
In the last five years, Wyndham has launched brands in new segments—ECHO Suites Extended Stay by Wyndham (extended-stay), Wyndham Alltra (all-inclusive) and Registry Collection Hotels (luxury). The company has also expanded its global pipeline by over 50% to 226,000 rooms while increasing its U.S. pipeline by nearly 60% and its direct franchising pipeline in China by nearly 70%.
Wyndham has also made strides in improving its franchisee health, making decisions from an "owner-first" perspective. The company has invested over $275 million in providing franchisees with best-in-class technology from industry-leaders like Sabre, Oracle, Salesforce and more.
In the process, Wyndham has increased its franchisee retention rate from 92% to over 95%.
"Looking back on the last five years, what we're most proud of is just how much we've been able to accomplish in that short amount of time," Shilpan Patel, Executive Vice President of North America Franchise Operations for Wyndham, said over email. The resiliency of our business was evident as we cultivated our owner first philosophy and helped our owners navigate through a global pandemic, assisting them in ways that allowed them to keep their properties open and rebound as travel recovered." 
Additionally, Wyndham has received dozens of awards celebrating and recognizing its commitment to ethics, sustainability, diversity, equity and inclusion. It launched the first-of-its-kind Women Own the Room program, quickly followed by BOLD by Wyndham, helping advance hotel ownership among women and Black entrepreneurs. 
Patel said in the next five years, the company is focused on continued expansion of its diversity efforts.
"We're better positioned today than we've ever been," he said. "That means unprecedented opportunity to continue growing our footprint—both at home and abroad. We're also excited to continue finding ways to welcome new owners into our industry through programs like BOLD and Women Own the Room—programs that make our industry stronger by cultivating greater diversity and inclusion."
"None of these achievements would have been possible without the constant support and engagement of our owners and team members which has never been stronger," Ballotti said. "We'll continue to deliver on our mission of Making Hotel Travel Possible for All by providing the very best value in the industry to our owners and guests, offering Count On Me service while living our core values of integrity, accountability, inclusivity, caring and fun."