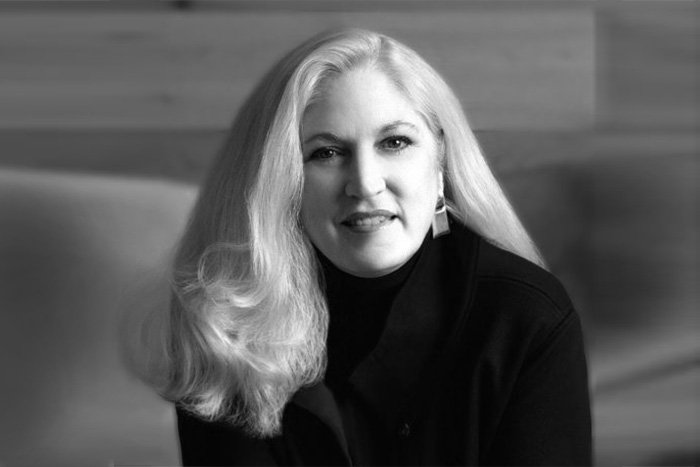 Stories
Tracking The Multi-Unit Trends
The importance of diversification in business and the overall resiliency of the multi-unit housing segment were among the main points driven home by a prominent design executive during the BITAC Multi-Unit Housing Virtual Connect 2021 earlier this week.
Boasting a long history in hospitality, Rebecca Jones, CEO & Founder, RD Jones & Associates, Inc.—an interior design firm—sat down for an exclusive One-on-One Interview with Dennis Nessler, Editor-in-Chief of Hotel Community Forum, to discuss the latest trends and developments within the multi-unit sector. The following is a portion of that Q&A session.
Q: How has RD Jones managed through the pandemic and the resulting downturn?
A: We've learned a lot through all these years of experience and multi-family has become such a strong practice in our organization. This is the fifth one [economic downturn] we've been through, including 9/11 and the 2008 crises, and we've learned diversification and I share that with everybody. We ended up in multi-family through the downturns of the other economic cycles and added it to our practice in 2001, as well as continuing with hospitality and diversifying into senior living. I can sit here today and say as a firm we've only laid off about five people. We have survived very well through this so I just encourage everybody to look at their presence and make sure you're diversified and prepared for any downturn. Multi-family has become probably 60 percent of our practice.
Q: What are some of the key design trends you're watching when it comes to multi-unit housing?
A: What is becoming one of the strongest drivers [of design] is the outdoor experience. Those areas are expanding and becoming far more critical to the overall design and impacting the overall 'wow' factor with living rooms, fire pits, game areas, private barbecue areas, group barbecue areas, cabanas and everything under the sun to keep them [residents] entertained outside. We're creating more of a four seasons approach to the overall design with space heaters and wind control screens.
We're also catering more to our friendly furry pets. We're trying to do more to include your furry friends for companionship. Besides the dog wash, some projects are literally putting in locations for third-party doggie day care centers. It sounds crazy but it's happening because these are like our children, a very important detail for consideration in the big picture of things.
Q: The multi-unit segment has experienced accelerated growth in certain regions of the country, particularly the Sunbelt, what have you seen geographically?
A: Florida's very strong. I will say I think demand is growing just because if people can work remotely you don't have to be in New York City or you don't have to be in Boston freezing to death and you can have different opportunities. That's one of the other trends we were working on is creating more co-working spaces within the amenities space because people are working for home.
Q: What do you see ahead for multi-unit housing?
A: I think going forward you're going to see a lot more creative innovation and offerings to really create the buzz and it could be anything. For example, there's one project where we're doing a Speakeasy and they walk through this concealed door. If you've got a fun developer that's willing to challenge the norm you can do some crazy stuff. Just like we can in the hotel world. I think everybody's kind of found their home a place that they can really be get comfortable in and I think you're just going to see more focusing on the residential experience being a place to have fun and live versus just live.