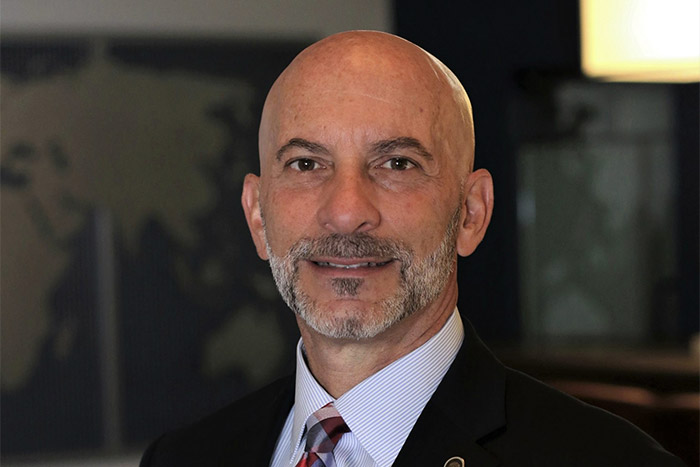 By Dennis Nessler | April 5, 2022
A trio of recent c-level executive changes among major hotel companies highlighted a busy week plus of significant personnel moves within the lodging industry.
In the most noteworthy move, BWH Hotel Group promoted Ron Pohl to serve as the company's President of International Operations and President of WorldHotels. Pohl joined the organization in 2007 and previously served as SVP and COO. In his new role, Pohl will be responsible for further strengthening the organization's presence around the world and enhancing the company's operations on a global level.
WorldHotels is comprised of four unique collections, each with its own personality and style to appeal to the needs of the modern traveler. The collections include: WorldHotels Luxury, WorldHotels Elite, WorldHotels Distinctive and WorldHotels Crafted. As President of WorldHotels, Pohl will be responsible for ensuring the organizations strategic goals are met to include increasing scale, driving exceptional revenue to hoteliers, and enhancing the brand's image.
Prior to joining Best Western, Pohl spent 25 years with Boykin Management Company and Marriott Corporation. With Boykin, he served in a number of senior-level positions and, ultimately, Senior Vice President of Operations. He currently serves on the American Hotel & Lodging Association's Board of Directors, the Advisory Board for Grand Canyon University and previously served on the board of directors for the Convention & Visitors Bureau of Greater Cleveland.
Meanwhile, Tom Luersen, president of CoralTree Hospitality, announced that Andre Fournier has been promoted to Chief Commercial Officer (CCO), a new position for the company. Fournier has been with CoralTree since its inception as executive vice president overseeing revenue, sales and marketing.
The company's new CCO will continue to oversee all aspects of the company's marketing, sales, revenue operations and plans. Additionally, the CCO will be instrumental in developing and leading customer experience and innovation strategies. In his new role, Fournier will serve as the brand champion, along with Luersen, ensuring that CoralTree's values and voice serve as the key facet for creating the brand and reputation platform in a purpose-driven culture of performance, according to the company.
Finally, MCR—a New York-based owner-operator with a portfolio of 140 hotels—has promoted William White to the position of CFO.
Since joining MCR in January 2016, White has served as an SVP, acquisitions and development based in the company's New York City office. In that role, he led the company's New York City hotel operations, overseeing day-to-day management as well as the acquisition of The Lexington Hotel, Autograph Collection, and the Royalton Hotel New York.
He also oversaw the firm's acquisition of two software companies—StayNTouch, a cloud-based hotel property management system, and Optii, a software platform that transforms hotel operations. In his new role, he leads MCR's finance function, including accounting, fund administration, tax, treasury and human resources.
Prior to MCR, he worked for the New York City Economic Development Corporation, where he analyzed opportunities for a portfolio of New York City development properties.