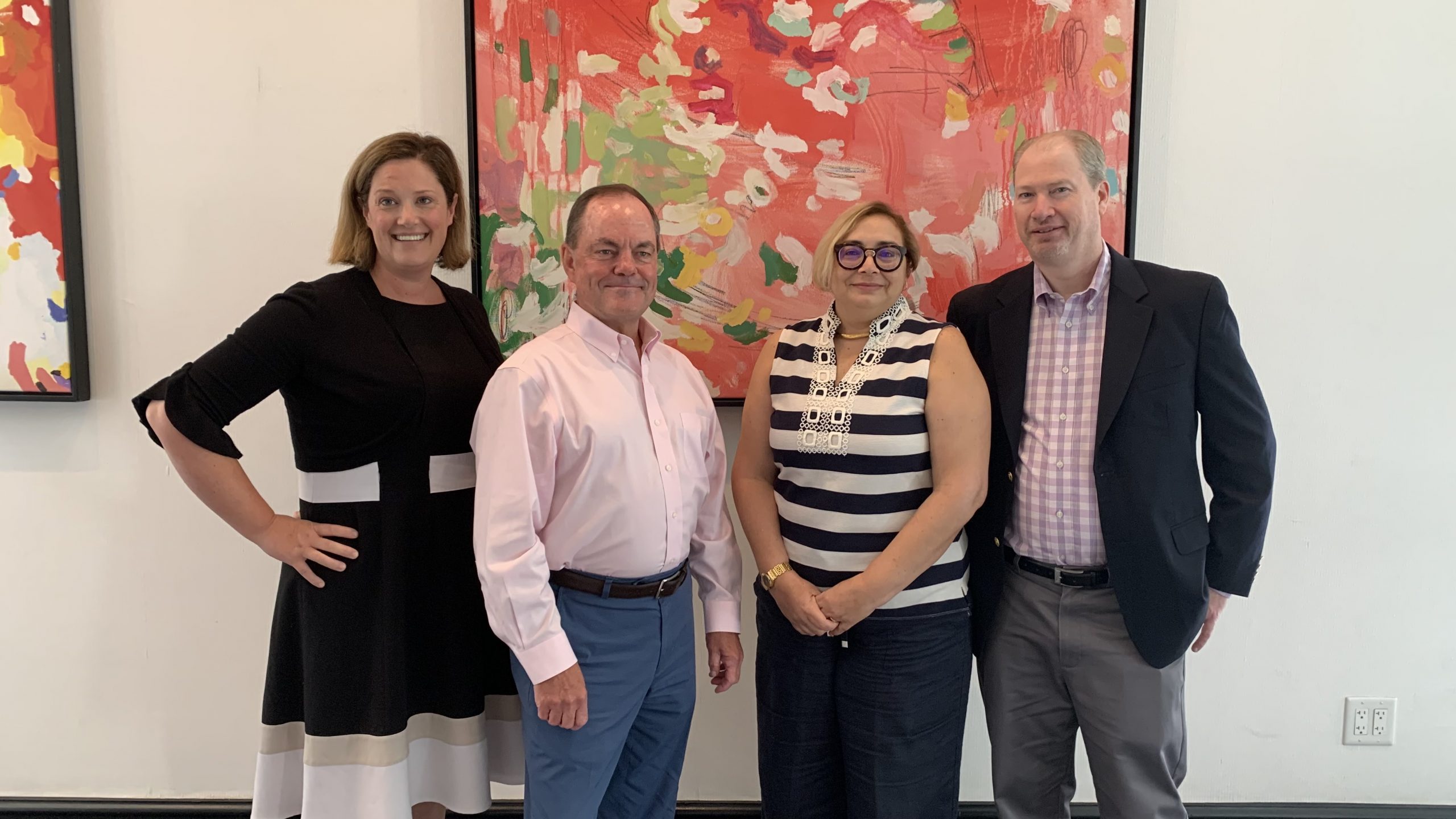 Condensed menus, unique outdoor spaces, and an emphasis on food safety were all identified as key food & beverage trends as the lodging industry moves forward into the 'new normal.'
A trio of panelists weighed in on these and other topical issues—such as the ongoing labor shortage—during BITAC Food & Beverage Live 2021, which took place last week at Loews Miami Beach in Miami Beach, Florida. The panel session was entitled to "The Future Of F&B: How Hotel Dining Will Look And Feel After The Pandemic."
Donald Falgoust, principle, Spot On F&B Services Group—a full-service consulting and advisory group—began by noting that while group banquet business has been slow to return there are reasons for optimism.
"I think there are some green chutes out there for Q4. I think once we get through some of the things we're dealing with right now with the [Coronavirus] variants and then what we're going to be doing with FDA approval, I think that's going to trigger a lot of the mechanisms that will allow us to get back [to where we were]," he said.
Falgoust further noted that when it comes to the 'new normal' in hospitality food & beverage one trend that he thinks will take hold is smaller menus similar to those offered by many free-standing restaurants.
"You're going to see contraction of menus, which is done not only because we need to do that from a labor standpoint as well as the escalation of food costs, but more importantly because people don't want to see menus with 30 items on them. They want to know what are you going to do and what are you going to do well? They don't need a large bandwidth of items where some of them are okay and some of them are not okay," he said.
Falgoust also emphasized the importance of the experience.
"I think you'll see a big focus on what the venue is. It needs to be a highly socialized experience and it needs to be inviting. That experience of socialization needs to be just as important as what you experience on the F&B side. After the pandemic I think that there is a hunger for that more than there ever has been," he said.
Lissette Landestoy, senior regional manager, Caribbean, Central and South America, Hilton Supply management, reinforced the earlier points noting the mega brand company is also "reducing menus" while emphasizing other changes to enhance the overall experience.
"We've been pivoting and being innovative as well. We're using more technology, such as QR codes, as well as having that guest experience with the servers and the bartenders. So we're trying to be more creative and innovative, but really give them that experience they're used to at Hilton hotels," she said.
Kristin May, chief commercial operations, Vyv—a New York-based health technology company which offers antimicrobial lighting—talked about some of the health and safety challenges that now exist.
"The food service industry now is really faced with learning very, very quickly about all of the different antimicrobial tools that are out there because it is going to be a continuing expectation," she said.
May emphasized that a "multi-layered defense system" is critical for hotel F&B outlets going forward.
"That's the really the common language throughout all industries now as we look to promote safety because our traditional cleaning methods now are critical and they're needed. They have to continue but we need more because unfortunately the organisms are really smart. We will pass through this pandemic, but we have food borne pathogens and bacteria resistant pathogens so it requires adopting new technology," she said, touting the effectiveness of light-based tools, for example.
Landestoy, for her part, emphasized Hilton's CleanStay program in which the company partnered with The Mayo Clinic and its ongoing cleanliness efforts.
"We've been really putting in more different stations and putting in more effort with the team members to give that assurance to our guests so they can avoid those touchpoints," she said.
While Falgoust endorsed the aforementioned efforts, he bemoaned the heavy focus on COVID.
"Those things are hugely important in our industry and always have been, but as we move forward I think all those things that happened with the protocols need to start to move into the background and not be at the forefront of what our experience is. It's [COVID] still a hot button and it needs to be out there, but people need to know that's [cleanliness] automatically what they're going to experience. We need to get to a point where you don't see the social distancing signs and it's not so in your face," he said.
Meanwhile, the momentum of outdoor dining spaces continues to gain traction, according to Landestoy, particularly in warm weather regions such as the Caribbean and South America.
"We're maximizing in many of our properties the rooftops and balconies really taking use of that outdoor space and enjoying the nature. In my region there's a lot of outdoor venues, we have that privilege," she noted.
Falgoust called the outdoor dining movement "kind of a no brainer" as he detailed some of the changes.
"That's been a big part of design for many, many years. I believe people have always enjoyed doing that and people are going to be innovative as they've found new ways to do that," he said, noting that some cities have altered right of ways and parking regulations to enhance such options.
Falgoust added, "indoors are open but people still want to sit outside. It's a natural component of what the pandemic has started."
May, however, emphasized that those managing such venues must remain just as vigilant in terms of health and safety.
"Outdoor spaces are phenomenal and they bring a different level of experience. The expectation now is to make them feel like indoor spaces. We need to make sure we're doing the same things inside and we're bringing those outside so we are able to help make sure it continues to be a really fabulous space to come into," she said.
Labor, meanwhile, continues to be a huge challenge for all of hospitality, including the food & beverage segment.
"Our next generation is going to be people that don't necessarily have experience in hotels or restaurants, but I think what they have is a fantastic attitude, tremendous energy, and great presentation skills. They will come to us and what we need to do is become educators," he said.
Falgoust continued, "the biggest challenge we have on that end is our front line leaders on property right now are frazzled; they've got battle fatigue. It's been brutal and people have been grossly understaffed. How do we find a level where they have the time to do that teaching and also get through day-to-day tasks?
Falgoust explained that Spot On can help combat the aforementioned challenges.
"We provide that service to hotels and restaurants. We'll bring in people that can help you take people who have never worked in the industry before and put them on a 21- or 28-day program, which gets them completely ramped up," he said.
"The other element in the labor shortage is embracing technology. I give accolades to the hotel and staff here in their embracement of texting. That allows you to take service levels to an area where it doesn't necessarily require interacting with an individual face-to-face, but embracing a very quick response and doing so with that service built into those responses. The same is true as we think about the environmental space and how we keep it going. There are tools available now that can help because with traditional cleaning it does require that manual intervention," concluded May.