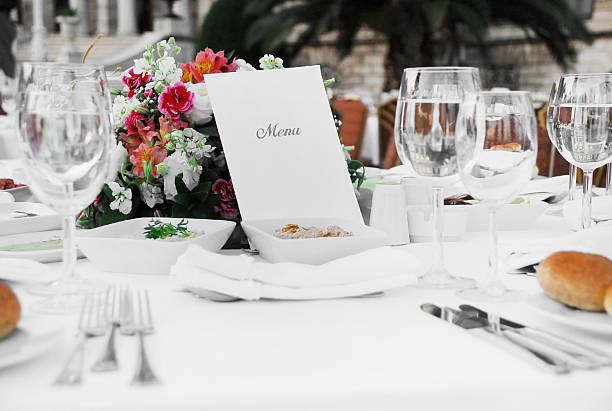 By Dennis Nessler | February 10, 2022
By Steve Pike
Culinary trends, cooking styles and palates routinely change with the times. However, those changes have been even more pronounced of late as hospitality industry continues to be hit hard by the pandemic in everything from supply chain challenges to price increases.
Those issues, and others, are at the fore as resort/hotel chefs and F&B managers look ahead to 2022 and beyond.
"As we navigate living through a global pandemic, we as chefs have had to rethink how we cook, how we eat and how we create our offerings moving forward," said Charly Houegban, executive chef at the Loews Vanderbilt Hotel in Nashville. "This is an exciting time, and at Loews Vanderbilt Hotel, it's an opportunity to introduce new food trends to our guests and within the market.
"We are seeing a focus on healthy eating more and more. This means balancing menus that feature the classic Southern staples for which our destination is known, with balanced and sustainable cuisine. This year there will be a much higher demand for cuisine with a wellness twist and ones that combine global flavors on a plate."
To help with that sustainability, locally-sourced ingredients prepared in innovative ways have become popular the past few years. Chef Marcos Seville at Naples Grande Beach Resort in Florida expects that trend to gain even more popularity.
"Chefs are staying connected with their local markets to learn about new flavors, what is in season, and how to use these new ingredients," said Seville. "We are also seeing a lot more fusion cuisines—taking the best elements of different dishes and creating a new dish. Simple, fresh, and high-quality ingredients are essential in any kitchen, but being creative with how they are prepared and plated is a must in 2022."
Given all of the delays and shortages in the supply chain, Alex Harrell, executive chef at Commons Club—the restaurant, bar, and lounge located inside the new Virgin Hotels New Orleans—commented that chefs and cooks are turning to even more in-house production of ingredients instead of outsourcing products for service.
"Everything from breads and pastas, to condiments, pickles, and ferments," said Harrell. "I have simplified and consolidated a lot of the ingredients that I use as a result of shortages. I feel like a lot of chefs will increase sourcing from local producers as well.
"COVID has definitely affected how and what I choose to put on my menus. The supply issues are a big factor in my menu decision making process. I find that I'm cooking more comfort type foods for our guests. I have reduced the amount of prime cuts that I use and select off cuts instead. I am also turning to more seafood, vegetable, and grain options across all of my menus."
Menus that have fewer items, but with a true commitment to them being all "knockout dishes" is a top priority, according to Todd Stein, corporate executive chef at Davidson Restaurant Group, the food and beverage operating vertical of Davidson Hospitality Group.
"To me, the goal is to get people to try a number of items, and not necessarily order app, entrée, dessert," said Stein. "So, to have things like a few pastas, and some great vegetable dishes that are not sides, allows for this. For example, a roasted cauliflower with pepperoni, red chilies and preserved lemon is enough for two people to share with other dishes, but be placed in the beginning of the menu. This is a great dish and isn't bad on cost and can be sold for around $12."
Rob Marzinsky, executive chef at Beach Plum Farm in Cape May, NJ, said fermented foods, preserving techniques, and extracting flavor from fermented, dried, and preserved ingredients, each are things most forward-looking kitchens are trying to capture.
"Chefs are also making use of what is traditionally considered 'waste.' Vegetable trimmings, for example," said Marzinsky. "Everything we use at Beach Plum Farm, protein-wise, as well as our produce, comes from the farm. The price of feed and raising livestock obviously affects us as well, so I think we are looking to use less meat this coming season or use it differently. Instead of an 8-ounce pork chop, we can use all sorts of off-cuts, bones and broth to flavor our food, trying to use less 'meat' and make use of more of the whole animal."
On the flip side of the beef equation, count David Patterson, executive chef, The Broadmoor in Colorado Springs, CO, among those who believe "plant-based" are two buzz words for 2022.
"Hotel guests and diners are focused on plant-based meat alternatives, vegan and vegetarian cuisine and healthy dining now more than ever," said Patterson. "We meet this request head on with our focus on procurement. We work closely with farms and cooperatives throughout Colorado, as well as utilizing the produce we grow at Broadmoor Farms, along with our own honey in the development of our menus at the resort."
Sebastian Ratti, executive sous chef at Loews Miami Beach, also is a proponent in the plant-based trend.
"More people are looking for different meat replacement options," said Ratti. "They want healthy options, but ones that taste out of this world and mushrooms are answering the call. We will see more plates that include different types of mushrooms.
"Another trend that we are seeing more of is teaming up with food and beverage brands to create memorable experiences and also focus on local and small business support. Here at the hotel, we strive to highlight local artisans and shine a light on these purveyors via our Flavor Miami program and unique collaborations for our guests.
Despite changing costs and other variables, "we always seek to interact with our guests and provide them memorable experiences," said Seville.
"We love to incorporate tableside preparation and have guests be able to connect with myself or another chef. Each dish we place on the menu represents what the restaurant is about. We want each dish to tell a story and have meaning, so the guests leave feeling as if they went to an event, rather than a dinner," he added.
That's one trend that never goes out of style.