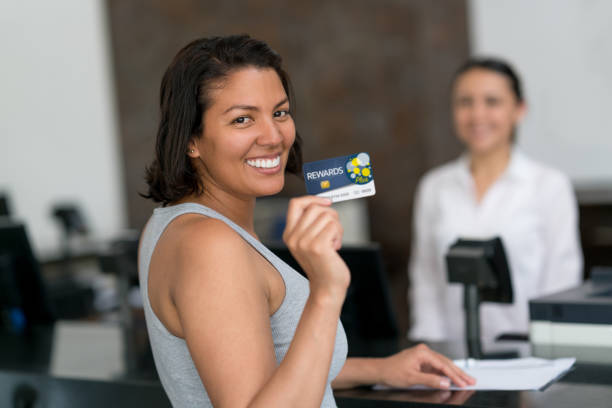 By Dennis Nessler | February 24, 2022
While there's no denying that loyalty programs have become a vital asset for hotel brand companies, these platforms must continue to evolve, particularly in the wake of the pandemic, to stand out in an increasingly competitive consumer environment.
A pair of multi-brand companies, Marriott International and Best Western Hotels & Resorts, have seen membership increase exponentially in recent years to some 159 million and 48 million, respectively. Nevertheless, both companies continue to tweak their programs in an effort to generate additional interest among guests.
At the recent ALIS Conference, Stephanie Linnartz, President, Marriott International, weighed in on the growing importance of its Bonvoy loyalty program to the company and its lineup of some 30 brands.
"Marriott Bonvoy really is the backbone of Marriott International's consumer strategy and it's all about having active and engaged members," she said.
Linnartz further acknowledged the challenges COVID created and how the company reacted.
"We did do a lot of things in the pandemic when people weren't traveling as much to try and stay engaged. When you think about travel for the most people it's a relatively infrequent occasion, it's not something like Amazon that we do every single day," she noted.
As an example, Linnartz noted the company got creative introducing initiatives like its partnership with Uber, which allows consumer to link their Uber and Uber Eats accounts to Bonvoy and earn points. She described the partnership as "tremendously successful."
The company also partnered with some 12,000 restaurants on a program called Eat Around The Town, which enabled consumers to earn points by eating at affiliated restaurants. Marriott also forged partnerships in Japan and China as well.
"We've done things all around the world, but the idea is that through really creative partnerships that are somehow tried to travel or experiences, you deepen the stickiness, the loyalty, the connectivity, the engagement and that helps us fill more rooms for our owners," she noted.
Meanwhile, Ron Pohl, SVP, COO, Best Western Hotels & Resorts, also stressed the importance of maintaining a dialogue with guests and increasing enrollment in Best Western Rewards.
"We're ensuring hotels are engaged with the customers and the process to earn their points and if they're not part of the program to become a part of it," he said.
Pohl pointed out the company last year introduced its Pay With Points! program and eliminated some of its retail partnerships and gift cards. As part of the new BW Rewards program, consumers don't have to wait until they have enough points for a room night to use them. They can apply their partial points and get a discount.
The company piloted the program with 1,000 hotels last year and it was "extremely successful," according to Pohl. He added, "now it's a brand standard, all hotels participate and offer it and customers love it."
Pohl noted the company is also bullish looking ahead this year and looking to increase activity.
"We have spring and summer promotions that we're engaging in as we expect a very busy summer season again," he noted.