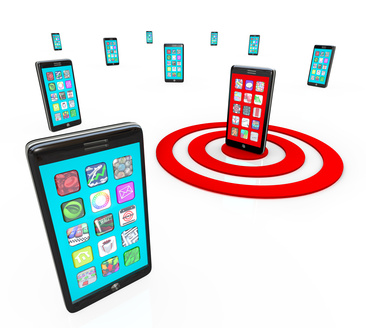 Stories
Modernizing Temp Agencies Through Apps
By Larry and Adam Mogelonsky | March 23, 2021
The recovery is coming, that we know. The problem is that we don't know what shape it will take and thus cannot accurately forecast labor requirements. Moreover, as hotels are still reeling from the shutdowns last year, we're all loathe to rebuild our fixed labor costs without reasonable justification via steady revenue performance.
As crazy as it may seem, picture a scenario where domestic U.S. travel restarts in earnest in May, with some markets (primarily drive-to resorts) witnessing a 10-to-20-point, week-over-week increase in occupancy until hitting as close to 100% as possible by early summer. This creates a log-jam for service because all staff need to be retrained on all the new protocols, while at the same time there is a limited labor pool to draw from as a result of all the industry exits in 2020.
Your reputation and revenues will suffer if you don't address this staffing issue right now before guests start booking again and you have your hands full. In the past, the need for variable labor was solved via temp agencies, but COVID-19 has brought to light their flaws. Namely, there's seldom proper accountability with hotels constantly having to worry about, say, workers arriving in the wrong uniform or (nowadays) not strictly adhering to the new viral safety protocols.
Luckily, just like how ridesharing apps–Uber and Lyft primarily–helped to revolutionize the taxi industry by solving many of the old guard's shortcomings (such as inconvenience of enlisting a driver, route scamming or safety concerns), new on-demand labor platforms are here to disrupt temp agencies.
To help shed some light on what's in store for your hotel's variable labor force in the new normal, we reached out to Steve Anevski, CEO and Co-Founder of Upshift, an on-demand staffing platform with the backing of Recruit Holdings (parent company of Indeed) that focuses on the delivery of qualified temps—Upshifters, as they're called—by giving properties full transparency on each prospective worker.
Taking a closer look at such platforms can thus help guide your human resources operations to mitigate any underservicing or reputation problems that may arise during the erratic recovery period ahead.
Digitized Temp Accountability
"One of our main inspirations for Upshift came from the 'dance of the lemons' problem within temp agencies," started Anevski. "A hotel recruits a temporary associate who then doesn't perform as expected. The HR manager complains to the temp agency but, instead of reprimanding or firing the worker, the agency just shuffles them off to another property or waits a few weeks before sending them back to the same hotel. It's an infuriating lack of control."
On-demand labor apps generally use a three-strike approach. Like baseball, each Upshifter can only screw up three times before they are booted off the app permanently, for which the HR manager or any other hotelier has direct access to the app to file a transgression. And because the database is both global and verified against a person's government identification, there's no way for a misbehaving individual to ever get back onto the network, which eliminates this dance-of-the-lemons obstacle.
Other Ways Apps Trump Temps
Automation is the name of the game in 2021 and for the next decade at the very least. Even with a full recovery in the next few business cycles, hotels still have to run on threadbare margins to stay afloat. This means keeping a lean team—one that can't get bogged down in training and having to deliver specific instructions to every single front-line staff member. In this sense, moving all temp worker processes to an app has a strong cost savings benefit.
The year 2021 for hotels will be defined by skeleton teams doing their best to reattain great KPIs as seen in 2019. To this end, moving variable labor onto an on-demand worker app has several other cost savings benefits.
Cutting out the middleman. This should be fairly obvious by now, but it's worth restating. The platforms that work best are those that instill convenience and time-saving utility. A hotel posts jobs that are seen and evaluated directly by workers with no other companies getting in between to filter the entry.
Networking power. Temp agencies are, for the most part, localized businesses that obtain their labor from specific sources. On the other hand, turn-key apps can rapidly expand in their awareness to engage with a far more diverse recruitment base, encompassing former industry folks looking to pick shifts back up, students who happen to be aspiring hoteliers or even mothers seeking some flexible part-time work to fit around their familial duties. This ultimately benefits the hotel by elevating the bar for the labor force.
Specific work instructions. How do you get temps to use the BOH employee entrance instead of ambling through the FOH lobby without having to manually tell each one prior to a shift? A nuisance before COVID, now controlling traffic flow is mission critical to prevent viral spread, especially if workers require a temperature check during being admitted inside. Instead of relying on a temp agency to pass this information along, an app can easily send out bulletins in advance and provide a graphical map of where the BOH entrance is.
Programmed rehires. One of the main gripes against the gig economy has been that you get a different person every time. But suppose you really liked a specific worker; how do you draft them for additional shifts? With all past performance logged in a cloud-based system, an HR manager can easily find then solicit a temp for extra work, and possibly even extend an offer for a full-time position within the hotel organization.
Fractional shifts to save labor costs. Whereas before a hotel may have had to assign shiftwork in minimum blocks—for example, a five-hour prerequisite for all catering hires—to abide by the contractual terms outlined with a temp agency, now the direct employee-hotel interface deregulates this. If a job is only three-and-a-half hours, then you can post it as just that. And all those hours saved will add up to a huge amount on the annual bottom line.