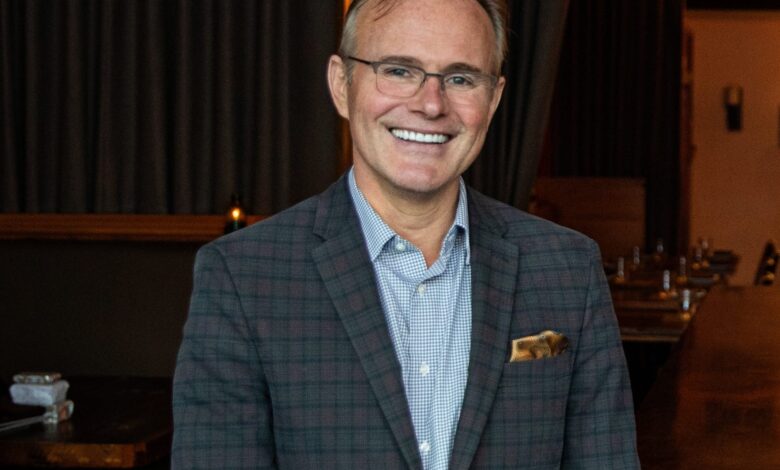 Stories
Indigo Road's Larry Spelts Talks Company Culture, Experiential Hospitality
By David Berman | April 28, 2023
Throughout his over-30-year career in hospitality, Larry Spelts, President of Lodging and Lifestyle Adventures at The Indigo Road Hospitality Group, has strived to create one-of-a-kind experiences for guests through unmatched service and attention to detail. Spelts chatted with Hotel Interactive at the HUNTER Hotel Investment Conference in March about the company's employee-focused culture and building one-of-a-kind experiences for guests.
Spelts started his career in independent hotels in the 1980s — the "experience-driven, lifestyle boutique hotel space" in his words, though he said those terms didn't exist back then. He's remained in that realm of hospitality his entire career, never veering into any chain or franchise. 
Spelts has made stops at Charlestowne Hotels, Expotel Hospitality and individual hotels such as the Victoria House Inn and the Kings Courtyard Inn, among other locations and companies. He said he feels that his vast experience on the boutique side of the industry gives him a unique perspective on the industry. 
At Indigo, the mission is to create highly differentiated hospitality experiences through food and beverage, Spelts said. The culture at Indigo is built around "enlightened hospitality," a term coined by famous restaurateur Danny Meyer. Team members are at the center of this concept, prioritizing their experience over vendors, customers and investors. 
"It seems counterintuitive, because the old belief was our culture is driven (by the fact) that we always are seeking growth and more profits," Spelts said. "But the great thing about (this) order of things is that by creating a great team member experience, we create a great guest experience because your team members will treat your guests the way you treat them."
Indigo has the proper scale needed to take care of its employees with strong health benefits and retirement plans. Spelts also highlighted the company's first-time homebuyers program. Non-management team members such as waiters, bartenders, and front desk employees who have been with the company for at least two years can participate. Once the employee has saved up enough for half of a down payment, the company will provide the other half and the employee can pay it back at any level that is comfortable for them. 
Another cultural initiative at Indigo is "surprise and delights," where you surprise a guest with a personal touch they weren't expecting. This goes further than sending over a free dessert for somebody's birthday or anniversary celebration; these surprises have a personal touch to them. For example, keeping records of the guests' prior experiences at the location and giving them something that refers back to a specific memory the next time they visit. 
They can also be based on personal information or interests. Spelts mentioned a specific time where a business partner of his, who is a University of Georgia fanatic, received a custom UGA hat in his room on the day of the CFP national championship game.
Indigo is now challenging its employees to create these kinds of personalized surprises for guests on a consistent basis. In line with the enlightened hospitality mission, employees will also receive these surprises from colleagues.
"It's really about the experience, and that's the business we're in, in the space of the hospitality industry," he said. "We're in that experience-driven hospitality (space) and we've always thought that food and beverage would lead that; we're now layering on top of that thoughtful surprise and delights with an intention." 
Spelts feels Indigo's culture speaks for itself; since the company began in 2009, only one of its restaurants have closed. 
"I think what it speaks to is that we create such a great experience, thanks to our team members for whom we create a great experience, that we're able to create that unique value proposition at the boutique hotels," he said. "We're operating because we're leading with that food and beverage experience that is so great because of how we make people feel."
Spelts also talked about a recent shift in guest expectations, as "experiential hospitality" has become more prevalent. Guests want more high-quality experiences at their hotels, and Spelts said he feels travel decisions are going to come down to the authenticity of a location. 
"I think it gets into existential philosophy, right? What is authenticity? And for me, it's about storytelling. It's about things having a real sense of place and that there's some 'there there,'" he said.
Authenticity can be demonstrated everywhere in a hotel, from the property's name to the small details in the interior design. He said there also needs to be a sense of discovery in a modern boutique hotel, which goes hand-in-hand with authenticity.
"I want to learn something (to) make my life richer, right? Show me something I haven't seen before, and in the age of the internet, that's really tough because so many people have seen things they probably should never see on the internet," he said. "So show me something new, teach me something, enrich my life."
Indigo recently hired Zach Girgenti as the organization's Director of Outdoor Experiences. Girgenti will develop and lead outdoor programs such as stargazing and bird watching at some of Indigo's more scenic locations. Cultivating positions such as this one adds to the authenticity and sense of discovery that Indigo is looking to create for guests, Spelts said. 
"I mean, when you go foraging for fresh mushrooms with a licensed mushroom forager in the forest, and then you bring them back and the chef cooks them for you and you have them for dinner, you'll never forget that," he said."