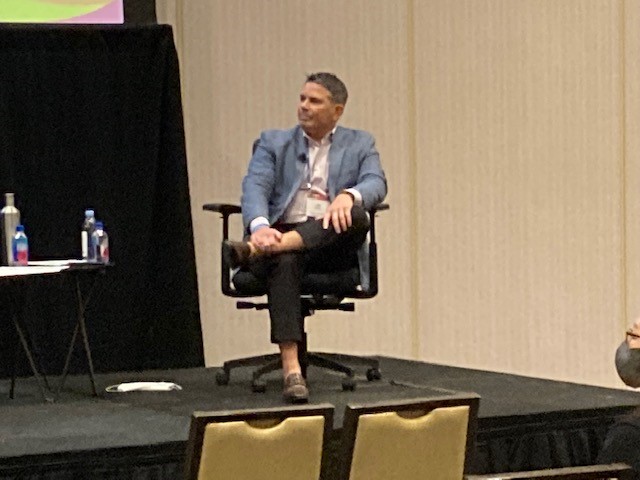 By Dennis Nessler | March 2, 2022
The value proposition of the select-service segment has grown dramatically for consumers and developers in recent years, and that has only accelerated in the wake of COVID as the lines between full-service hotels and select-service properties continue to blur.
Rates were a key focus of a panel discussion entitled "Select-Service Hotels" at the recent ALIS conference with a handful of brand executives offering their outlook.
Jim Tierney, SVP, development and owner relations, Hyatt Hotels Corporation—which has limited-service hotel brands such as Hyatt Place and Caption by Hyatt—acknowledged that in some cases pricing for select-service hotels can be very much on par with their full-service counterparts.
"It's really a function of what the market will bear. What is a guest willing to pay for that experience? Full service today given labor shortages and the demand patterns is running very much like select or limited-service," he said, further adding "that will change when business travel comes back."
Tierney continued, "it's market by market but if there's lift in the market—particularly like what we've seen in destination resort locations—you'll likely see rates go up as demand increases and as people value the experience they're getting at your hotel."
Kevin Schramm, SVP of development, mainstream brands, U.S. and Canada, IHG Hotels & Resorts—which operates limited-service brands such as Avid and Holiday Inn Express—reinforced the point.
"It's not uncommon for select-service, even limited-service, hotels in certain markets— particularly markets that have compression—to operate at a very similar price point [as full-service hotels]," he said.
Schramm asserted that in light of inflation and increased operating costs, driving rates is more critical than ever for the industry.
"I hope we increase rates and for the operators in the room this is an opportunity for us to pass costs off to the consumer. We're horrible as an industry at doing that. All these increases that we face are nowhere near the rate of inflation of ADR's [average daily rates] so we should be charging a premium and continue to try to push rates," he asserted.
Shruti Gandhi Buckley, SVP, global brand head for Hampton, Hilton—which has a handful of limited-service brands, including Hampton and Hilton Garden Inn—touted the potential return of business travel and the impact it could have on all segments, not just full-service hotels.
"What we've learned, which is really interesting, is limited-service is actually not just leisure travel. For Hampton, even before COVID, we were 60% business travel and 40 percent leisure. It varies brand by brand, and obviously location by location. But when that business traveler comes back—and I'm bullish on it and Hilton is bullish on it—that will lead to rate increases and in the right markets where there is demand, which is great for the industry," she said.