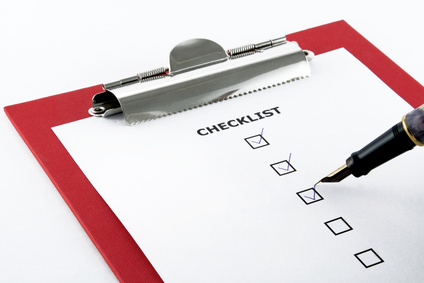 More than ever before consumers are keenly focused on making sure the hotels they visit meet the most current standards of health and safety. While many major brands have come up with their own proprietary protocols for cleanliness, third-party certifications continue to emerge as an effective means of communicating to guests that a property is safe in a variety of ways.
The WELL Health-Safety Rating For Facility Operations and Maintenance is one such measure that has been created by the International WELL Building Institute (IWBI). The evidence-based, third-party verified rating is designed for all facility types and measures five categories: cleaning and sanitization procedures; emergency preparedness programs; health service resources; air and water quality management; and stakeholder engagement and communications.
Two major hotel companies recently applied for IWBI's Health-Safety Rating throughout their portfolios. Aimbridge Hospitality—a Dallas-based third-party hotel management company—has earned the aforementioned WELL Health-Safety Rating at an initial 96 hotels across North America. The company has enrolled an additional 209 hotels to pursue the rating, bringing the total number of its properties in the program to 305 initially, with the goal to grow the number of enrolled hotels going forward.
Elie Khoury, executive vp, operations, Aimbridge Hospitality, noted that cleaning standards were already a key part of the company's core values as he explained why it decided to pursue this safety rating specifically.
"We looked at other programs out there and really nothing was out there that was comparable to the WELL Health Safety rating. I don't need anybody telling me how to clean, but I wanted more to build a culture for our hotels. We wanted to be innovators in regard to how we looked at our buildings and hotels in general. Typically, hotels never really follow those kinds of programs, but the pandemic opened our eyes a little more to say is cleaning the only thing we should be doing or should we be looking at the health and safety of the buildings more?" asked Khoury.
He went on to add the company was not looking for a quick fix. "Aimbridge has a longer runway…We wanted to go further. We want to see how do we reopen? How do we recover? What does the business plan look like?"
Jenny Lucas, SVP, operations, New York-based Loews Hotels & Co.—which owns and operates its own eponomous luxury brand of 28 hotels—also pointed out the company is taking a long-term perspective. Lucas noted the company had already addressed a number of aspects of health and safety, such as ventilation, security, emergence response and water treatment prior to reaching out to IWBI.
"When we looked a lot of the certifications we wanted one that recognized all of that investment and that hard work and not one that was just solely focused on the current state with the pandemic," she noted.
Lucas continued, "This gives us an opportunity to bring in so many other placeholders that play a part in making sure that our buildings are safe that it kind of differentiated it from some of the others that were out there. Secondly, so many certifications were popping up that were brand new. We really liked that this was coming from a place that was established. Having that track record was super important as well."
Meanwhile, both executives acknowledged that the organization's extensive marketing efforts were an integral part of their decision as well.
"They [IWBI] really had a plan for how you were going to build consumer confidence. We didn't have to figure out how we were going to say that 'this seal means something' on our own," said Lucas.
Khoury underscored the point noting the national campaign was the "icing on the cake" for Aimbridge. "Now the guest is thinking I'm going to hotels or places where I feel safe. The promotion and material that's available for guests to see was a Home Run for the program," he said.
The executives detailed some of the specifics they have engaged in within their respective hotel properties.
According to Lucas, "We've replaced every filter to the highest level of filter it could be. We opened up to maximize the outside air. Those things we were doing as our buildings actually were in suspended operations. Things like the water treatment program we had in place for years so we didn't have to make major investment changes. A lot of the other details were small. I think when you look at the criteria it gives you a road map for what you want to do in future. We didn't go after some of the ones that were going to be bigger investments right off the bat."
"Holistically we didn't participate with any product that we felt has a short shelf life. Although at some of our hotels we encourage people to be creative using UV product, we never as company really embraced it to a level that it's got to be part of daily operations. We're educating our associates and our processes should be taking care of those things that UV will do, such as wiping constantly, making sure keys at the front desk are being cleaned appropriately, and making sure you're wiping the credit cards. We didn't want to invest a lot of money into product we thought strongly would have a short shelf life," said Khoury.
He concluded by emphasizing the need to communicate your efforts. "You really need to let guests know you are taking steps," said Khoury.