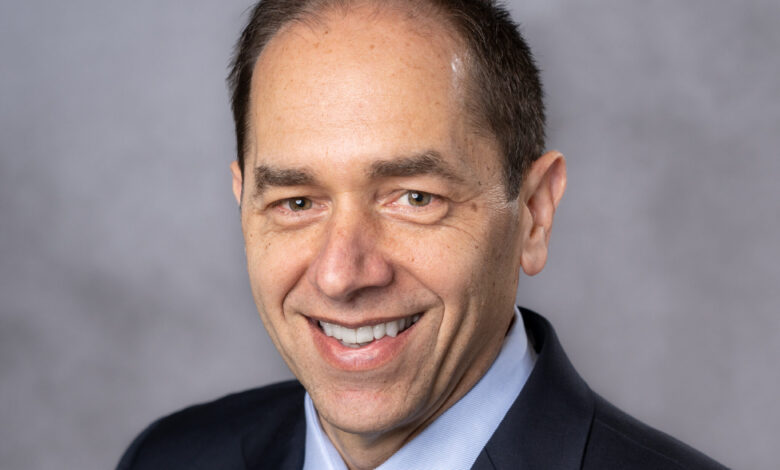 By David Berman | June 30, 2023
Our Engaging with Executives series consists of one-on-one Q&As with executives around the hospitality industry, breaking down recent trends and news in their companies and the industry as a whole.
Today's interview is with Jim Korroch, President of WaterWalk. WaterWalk offers flexible long-term lodging, with its furnished STAY and unfurnished, apartment-style LIVE units providing options for customers who need to stay for a while. Korroch previously worked as Principal and President of Landmark Hotel Advisors and Co-Founder and VP of Operations of Candlewood Hotel Company.
In this Q&A from late May, Korroch discusses the introduction of WaterWalk's new Generation 2.0 model, the advantages of their part-apartment, part-hotel properties and the benefits of hotel conversion projects.
Hotel Interactive: What are the main differences between WaterWalk's Generation 1.0 and 2.0 models?
Jim Korroch: I mean, one common thing that we talk about so much that sometimes I forget to mention it, but it's really important to understand that there are washers and dryers in every single room, furnished and unfurnished. We refer to the furnished as STAY and the unfurnished as LIVE, and it's wonderful to be able to go stay at one of our properties for even four or five days a week on the furnished side and know that I don't have to pack as much. I can pack much lighter because I've got a washer and dryer machine … right there in the room. So that's a real key. (Another) difference is we had three bedroom units before in the Gen 1.0 and really felt that we could get more bang for the buck by having more of a combination of one bedrooms and two bedrooms.
Additionally, what's new, and the real reason that we reduced the three bedroom as well, is we incorporated studios into the Gen 2.0. It allowed us to put a lot more rooms in a similar footprint or even a smaller footprint, right? So it just became very, very efficient, that way to be able to develop the property. Additionally, just from a pure fit and finish standpoint, we took the brand more upscale, so the fit and finish, the granite countertops and everything that you would expect too, let's say, to have in a Residence Inn or Homewood Suites or something like that, we have in every room. So we really took it upscale and part of that was, we hired a boutique hotel designer who was referred to us by a good friend. He's very successful in the extended stay business, and we really took our time from a design standpoint and designed the property around what the guest really wants, what are the current trends in design and so on. So I would say, we still have a residential feel to the property, which is very important, but it's a much more, let's call it current, modern kind of feel with the hard surfaces and the lighter colors and some of those things too.
The fitness center is something that we took extra effort in designing. Today's travelers, today's residents really want something that's exceptional with a fitness center. So if you were to think about 126 rooms generally in the Gen 2.0s, the fitness room is something that you'd see in a hotel that's probably twice that size because we just saw that that's such an important part of the livability component as well. It's a much more efficient box because it's all together.
We're leaders in the industry when it comes to the gross operating profit because, think about it, you have this 126 room hotel, but 40% of the rooms aren't getting serviced on a regular basis. Those LIVE rooms are serviced on a monthly basis, so we're able to reduce the headcount in a pretty significant way there. We've also added a high end market which we call Jack's Place. Additionally, we're working very hard to make it easy for our guests to be able to work with Instacart and other (platforms) as well too. Once you're in the room, you're generally there for a while. So instead of having to take whatever the brand decides what you're eating for breakfast, why don't you have your own breakfast.
HI: Next I want to talk a little bit about the pandemic. How was WaterWalk affected differently by the pandemic compared to other corners of hospitality?
JK: The pandemic really hit all hotel occupancies, however, the ones that were able to be most resilient through that time were extended-stay properties. Those that were truly devoted to extended-stay, they were the ones that — didn't make it unscathed by any means — but certainly were able to still run decent occupancy levels through that time. Again, going back to our business model, we have one side extended-stay, which generally fared just like everybody else in extended stay and did well. But then we have this other side that is extended-stay on steroids. And so we found that that LIVE side, that continued to run in the high 90% occupancy. So even though the STAY side certainly felt something, the other side just continued to run at these incredible occupancy levels.
Honestly, I'd say that that's where WaterWalk earned its stripes, because through that we're able to run RevPAR indexes well beyond our share compared to high end competitors, and largely that was because of that LIVE component in there. I would add that we're believers in true extended-stay direct sales approach, which means that we have directors of sales at every single property, and they are trained to go to companies in their market and specifically look for the right kind of business to bring into the hotel. So we're not relying so much on OTAs and more expensive channels, but to have a relationship with companies in the marketplace.
That also paid off terrifically as well because we were known. Obviously everybody was suffering but they really trusted us … because of these relationships that many hotels didn't have. So, honestly, the pandemic, the silver lining for us was the performance during that and how well we did relative to other properties. That was the reason that we were able to bring on substantial private equity and allow our company to continue to fuel our growth. So as tough as the pandemic was for many, and God bless the families that were directly impacted, from a business standpoint it was a time that really proved out our business model.
HI: I want to ask about the flexibility that WaterWalk offers to consumers and it being this new and disruptive player in the industry. How have consumers reacted to that flexibility, is that something that you really hear that consumers are really excited about?
JK: Yeah, so the flexibility component, specifically with Generation 2.0 properties, the furnished and unfurnished rooms are exactly the same. So a one bedroom on the STAY side is identical to a one bedroom on the LIVE side; the difference is furniture. So, from a flexibility standpoint, I tend to think certainly about the consumer and their ability to have a choice. I mean, what we've really invented here is the unfurnished hotel, right, because you can go on the WaterWalk website, and look at Generation 2.0s and if you put in that you're staying more than 90 days, it will bring up unfurnished rooms as an option for you, as well as furnished rooms as well. Obviously, there's a real cost savings on the unfurnished side versus the furnished side but that's largely what we invented during this time, which really adds to the flexibility. It gives the consumer another option as opposed to having to go find an apartment or something like that. So certainly there's flexibility on the consumer side, and obviously we get a lot of the working from home (segment). We've got great internet at all of our properties so we get a lot of (people) working from home.
I would say where I'm coming from, the real flexibility is more on the owner/developer side; I'll give you a great example, we have a market right now that is struggling on the hotel side. I mean the market is just not hitting it when it comes to extended-stay. It's not performing at its peak. However, it's performing great on the apartment side. So what we're in the process of doing right now is taking 10 of those furnished rooms, unfurnishing them and putting them into the other pool. So that's the flexibility that really exists with the model, and vice versa. Same thing, we've had this as well too where, the extended-stay, the hotel side, is performing really well and then multifamily is not, so we're able to go in and furnish units as well. This is just something that developers just haven't seen before. To the earlier point about valuation, because of this, we run the normal length of stay every day and then the hundreds of nights. And so we've already seen that we've sold one property and we've already seen that the valuation from the buyer and from the bank are coming in more at these multifamily kind of indexes versus what extended stays (can get).
HI: What do you feel are the benefits of hotel conversions, and why are they particularly viable right now?
JK: Yeah, great question. So if you follow at all some of the early-generation properties that are out there, extended stay properties, let's say Residence Inn and Homewood Suites in particular, they're probably built between 1985 and 2000 or so. What has happened is, in many situations, hundreds actually, we've identified about 300 potential opportunities here. What has happened is that those properties, because of time, the franchise licenses expired. And then what traditionally happens with those properties is they continue to go downward in the hotel brand food chain, and so the owner, one time it might have been a Marriott and now comes into a lower brand, which doesn't have the following and then it just continues down that cycle. So we feel that the WaterWalk conversion strategy is one that really breathes new life into these older extended stay properties.
Now again, a brand pillar of ours is to have washers and dryers in every room. So these have to be properties that we can put washers and dryers in all the rooms. But then we're able to … make an investment (to) bring the property up to WaterWalk standards from a quality standpoint. What this does is it absolutely breathes new economic life into the asset. Our pillar property so far on that is the property that was originally a Residence Inn built in 1988, I believe in the Atlanta area, and it was exactly as I described. It had gone down the food chain in brand and the owners just wanted out. We were able to come in and acquire it and make a material difference in the quality and then really bring it up to high WaterWalk standards. The combination of those two prices, what we acquired it for and what we had to put into it, was well below what somebody could go build a property, our property or any property like it, for today. So the investment was much lower than doing something new. It's just been open a couple of months now and already running 90 plus percent occupancy levels at that property. And it's just wildly embraced by the community as well.
The other point I bring up, there certainly were a lot of developers out there that were trying to buy the Generation 1.0 products and then convert them to apartments. Several were successful in doing that, but what several also found out, and frankly this is how we came upon the Atlanta property, was that jurisdictions in many areas just don't want any more apartments. They've got enough apartments, and so there's a real prohibition for apartments. So when they would go in to try to rezone or go through the approval process, they got slapped down. Because of our model and what we do and the way that everybody has their own terms and conditions, we're able to operate under the same commercial license that an extended-stay hotel does. We're able to come into these assets that otherwise can't be anything but hotels and upgrade them to a WaterWalk standard and be very successful.
HI: What challenges has WaterWalk faced recently, whether that be with launching this new model or larger industry challenges?
JK: Certainly the one that comes to mind, top of the heap is just the general economic environment right now. Certainly hotels are increasing occupancy and things are getting better there, that's not particularly an issue, our properties that are open today are performing great. The challenge is just on the financing and debt side of the equation. Because, as you know, the interest rates have gone up 5% in a matter of less than a year and a half, and that's really caused substantial slowdown in development. That coupled with construction costs — yes, it is lower than it was, call it a year ago or so; however, the contractors still have a significant backlog of business and building that needs to happen. So when you have those two headwinds from interest rates and banks holding on to their money tighter than they have in the past, you've got that combined with more expensive construction costs, it's something that everybody's facing. So it certainly impacts us.
However, I would say because we aren't a large brand, it probably impacts us a little bit more because we don't have that cachet a Marriott or Hilton gets. So we have an active franchise development process going on and we have several franchisees that are just very, very interested in signing up and very, very interested in signing on for multiple deals. However, there is just a general wait-and-see attitude out there right now generally, in the franchise community because of just hoping that we get some relief on interest rates and construction costs, and some of those things as well. The other big force that's out there is labor, of course. And frankly, that's one thing that plays well into our model because we have 10 to 12 full time equivalents working at the properties. That's something that you would think could be a factor of preventing growth, but frankly, for us, it's something that's another tool in our tool belt because our overhead is so low.
HI: What's next for WaterWalk in terms of the Gen 2.0 brand and any other general initiatives, programs or goals for the next year that you want to talk about?
JK: It's been a busy, busy year. Many hotel companies are still trying to figure things out. We still have three hotels Gen 2.0s to open this year. We've got Tucson around the corner, and Huntsville and Jacksonville as well. So we've got our plateful, and next year we have some that we've announced and some that we haven't announced opening as well. I would tell you a big part of our strategy as well too is this conversion strategy that I mentioned to you, and one of the beautiful things about the conversion strategy is that the time of development and time that you can actually start the cash registers is a fraction of the time that it takes to develop a new hotel. I mean, if I'm starting today, I'm looking for a piece of ground and I need to get it financed and I need to get the brand and everything else on it. I mean it is a minimum two-year process and probably a three-year process to do that. As opposed to identifying one of these conversion assets, again, we're working on 300 of them. So that kind of answers the question there on what we're working on, but we literally are working on 300 of these that we're evaluating, and by the time either we acquire them or the existing owner decides to become a WaterWalk franchisee, I mean literally, you could be six months into the process and be able to go in and begin to cash flow the asset. So it's a great story, and certainly in this environment of high construction costs especially, we see this conversion strategy is extremely lucrative and appealing for us to develop as a corporation but also for franchisees to develop as well.
This conversation has been lightly edited for length and clarity.