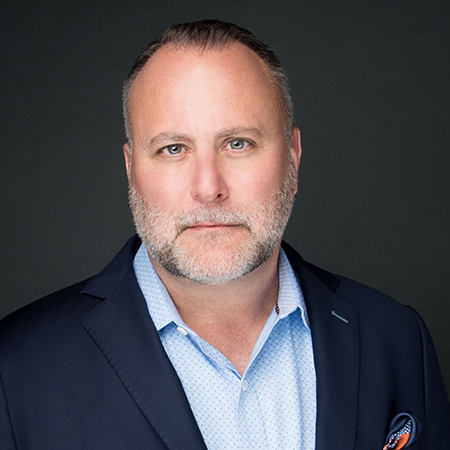 Stories
Engaging with Executives: Aimbridge Divisional President Rob Smith
By David Berman | June 9, 2023
Our Engaging with Executives series consists of one-on-one Q&As with executives around the hospitality industry, breaking down recent trends and news in their companies and the industry as a whole.
Today's interview is with Rob Smith, Divisional President of Full Service at Aimbridge Hospitality. Smith has been with Aimbridge since 2013 in various roles; he has held his current role since July 2022. Before his time with Aimbridge, he previously served as a general manager for Carlson Rezidor Hotel Group and the President & CEO for the Aruba Hotel & Tourism Association.
In this Q&A, Smith discusses the state of the full-service sector, experiential travel trends and what's next for Aimbridge in the last half of 2023.
Hotel Interactive: I'd first love to hear your thoughts on recent trends you've been seeing in the industry, both broadly and specifically in that full service and luxury sphere.
Rob Smith: First, from a business perspective, we've all been focused on business transient as sort of a lag indicator, because it's one of the last areas to come back and it's not fully back to 2019 levels. It's about 80 to 85%, but other areas of our business have been fantastic. Our group is back in a big way. Convention group is back, incentive group and our resort areas and the Caribbean is back. One stack that we looked at in Q1 is our group picked up 95% of the room blocks; that's greater than prior to pandemic levels, so real green shoots there. 
One area of group that we're not seeing come back and could be a long term casualty is training and certification. I think that during the pandemic, people learned ways to do what we're doing right now, having a Zoom training or a Zoom certification and that behavior, maybe combined with the cost savings, we may see that business stay out for quite a while if not indefinitely. One of the trends that we've been focused on is "revenge travel." I hate the name, I don't think it's true, but that's a classification. But it is true that folks are spending more money than they spent pre-pandemic. 
In talking to our guests, I really learned that during the pandemic, people learn to put more value on their time, not knowing perhaps how much time they have on the planet and how much time they have with their kids or away from their business, but they just now value time more than they value money. They're buying our best suites, they're ordering the more expensive things on the restaurant (menu). They're buying better wine, they're buying less physical things but more experiential things. People keep looking to see if that trend is slowing, and that along with a robust transient market isn't slowing. Additionally with inflation, inflation is not always a bad thing when it comes to hotel rates because it's a time period when there's rate growth along with the growth of everything. So the question is whether or not that rate growth will be able to keep up with and allow us to maintain profitability with the growth on the expense side.
HI: That "revenge travel" piece with consumers looking for more experiences, that's certainly something that I've heard a lot in interviews. People in the industry are seeing that guests want experiences at hotels. So could we dive a little bit more into that concept of experiential travel? Is the full service sector maybe more set up to take advantage of that because you are offering some of those services and some of those amenities that other parts of the industry might not be?
RS: Yeah, we certainly are. During the pandemic, the full service hotels greatly reduced food and beverage offerings and almost became hard to differentiate between select-service and full service. But as we've recovered, our food and beverage offerings as well as our experiential offerings, have become table stakes to the success of our full service recovery. So not only have we stepped up our game and our diversity in the food and beverage that we're offering, we're putting more high-end wines on our menu, we're putting more high-end items in the restaurant. We're seeing that our best suites are selling first. In our hotels where we offer condos, families are buying up from a normal guest room into buying two and three bedroom condo units and staying together. So we certainly are seeing that across the board that they are gravitating to full service in a big way.
HI: I'd love to hear more about what you feel the modern customer wants to see in full service hotels. Are there any new amenities or services that they really expect and demand that properties have now?
RS: I think it's more on the buy decision. We offer things as a part of our resort or destination fees where we have education programs on the destination. We have certain wellness programs, whether it be our full service spas or whether it be something simple, like pool aerobics in the morning or Tai Chi on the roof. They're expecting things that are more in-tuned with staying in or on the property than they ever had been before. Additionally, the bar is set where, when they come to our full service hotels, they expect it to be at par and much better than their own residential experience. So they've got to have a great TV. They've got to have great internet connectivity. They need to be able to connect to their own personal TV choices, whether it be Hulu or all the other products that are out there. So the modern customer that we're seeing today is really wanting an extension of their life that they have in the residential side, but an upgrade while they're traveling.
HI: How would you say the full service sector is looking in 2023? Post pandemic, has it recovered any differently than other segments in the industry?
RS: I think that our recovery was later than other segments. I think the economy segment rode through the pandemic with an advantage to some degree with their extended-stay base business, but we've recovered robustly. We're no longer in the pandemic period in any way, shape, or form because a transient business came back so strong, that the areas that we are still somewhat weak, like our business travel and some of the training and certification group I talked about, so far has been far surpassed by a really robust and strong transient market and really robust transient rates. 
Where we've had to really protect that, and where Aimbridg really sits well in the current environment, is we've had to really watch our expense creep with inflation and other factors and pressures on wages. The beauty of Aimbridge is before we step in the door with our expertise, we have the quantities of scale, where we have savings in procurement and savings in insurance and workman's comp and so many other areas and access to talent where we can (fill) complex positions. There's just a myriad of ways that we save money, even before our expertise comes in and benefits the hotel.
HI: What would you say are some of the biggest challenges that you're looking at, and what are some solutions that you're looking at to fix those?
RS: Yeah, those challenges are changing a little bit. Early on in the pandemic, obviously, it was labor, and I'm not here today to say that labor issues have gone away, they haven't, but they've gotten much, much better, especially with Aimbridge and the fact that we have such a broad base of assets across the US and the Caribbean that we we have greater access to talent. So it's not our largest challenge. 
Our biggest challenge right now for our owners is the cost of capital. Most of the capital structures, our variable costs have gone up with interest rates, a lot of debt has maturity in '23 and '24. We're able to offset a lot of that cost of capital just through our savings and some of the things that I just discussed as far as having the purchasing power and all the things that come with scale. But that really is the number one pressure. Everything that I'm hearing in the industry is that's going to start softening in the fourth quarter as there are expectations that interest rates will come down and some of the banking sectors will normalize. But that's the environment we're in as of today.
HI: I wanted to pivot real quick to talk about the American Hotel & Lodging Association. You've been on their board for almost two years. What has that experience been like for you? What has it taught you?
RS: Throughout my career, I've served on local association boards, whether it's within a city or area I live or in Aruba, I was the CEO of the hotel and tourism board there, and I reported to a board. What I love about AHLA is really their main focus is advocacy for our industry. Secondary would be areas like networking, but it's really all about advocacy and making sure that there's a voice for our industry. Secondarily, I've been very pleased to be a part of some programs. They've got some big great programs that are attracting youth into our industry. It's important with the staffing challenges that we've seen that a whole new generation come in. AHLA has been very proactive, not only in recruitment but in educational programs and apprenticeships. Lastly, their work with human trafficking has really been outstanding and it really goes hand-in-hand with the work we need to do in the hotel industry for awareness on that. I've really enjoyed my time with AHLA, and I guess the main thing I would say is the number one area I'm pleased with is the focus on advocacy for our industry.
HI: Looking forward to the last half of the year that we're approaching, what's next for Aimbridge, especially in the full service sector, and what are some things that you're looking at in the next six or seven months?
RS: We're always looking at our growth. Right now with the volatility that is in the credit markets and the access to and cost of capital, deals are down. There's a lot of assets that are for sale, but there's not a lot of trading. Our typical number one growth area would be when an asset trades and we come in as a new hotel manager, but what we're seeing this year, our number one growth area is from existing owners that are giving us additional assets because of our performance, because of our scale and what that can provide them. I think this year you're gonna see most of the change in hotel management and most of the growth is going to come from performance-based, owners that are moving their hotel into Aimbridge because of our performance and because of what our scale can provide. So that's what we're really looking for in the back half of this year.