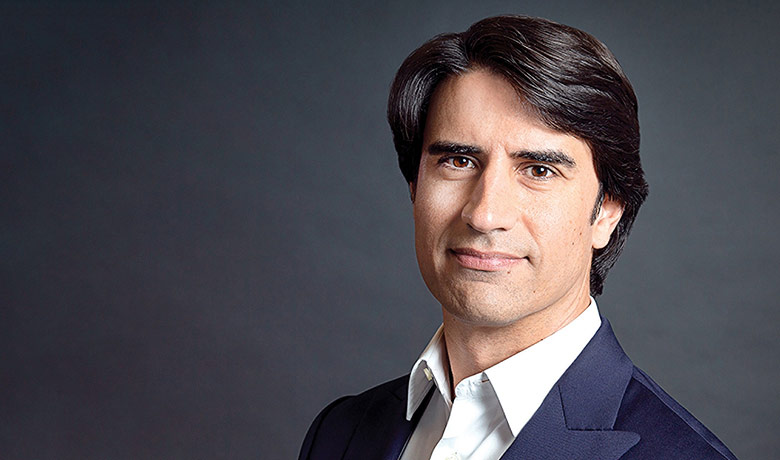 A trio of brands have recently announced C-level changes that figure to dramatically impact the direction of the companies heading into 2023 and beyond.
Four Seasons Hotels and Resorts announced that its Board of Directors has appointed Alejandro Reynal as president and CEO effective October 17, 2022. Reynal succeeds John Davison, a 20-year veteran of Four Seasons, who announced his intention to retire late last year and remains a member of the company's Board.
With more than two decades of executive leadership experience in the global travel and hospitality, business services, and telecommunications industries, Reynal most recently served as president and CEO of Apple Leisure Group, owned by Hyatt Hotels Corporation. From 2011 to 2019, Reynal was CEO of Atento, a global customer relationship management and business process outsourcing services company. Earlier in his career, Reynal held management positions at Telefonica and The Coca-Cola Company.
"Alejandro is a highly-respected and experienced CEO who will guide Four Seasons through the next phase of its evolution as one of the world's foremost luxury brands," said Michael Larson, chief investment officer of Cascade Investment. "Throughout his career, Alejandro has led and inspired global teams to embrace innovation, leverage the power of data and insights, and deliver top financial performance and value to both investors and customers. We feel deep gratitude toward John and all that he has done to make Four Seasons even more successful and look forward to his contributions as a Board member as Alejandro builds on our shared vision toward achieving long-term strategic growth."
Four Seasons Founder and Chairman Isadore Sharp said, "John Davison has been a tremendous leader and colleague for more than 20 years, and I am deeply grateful to him and our executive leadership team for their unwavering leadership through some of the hospitality industry's most challenging times. Alejandro joins Four Seasons as we mark the start of a new chapter, building upon our legacy of success and a culture that we have collectively championed over more than 60 years. He is a proven leader and executive, and even more importantly, a person of integrity with a deep commitment to excellence and a keen understanding of Four Seasons values and genuine heart."
Meanwhile, Pineapple Hospitality Company, owner and operator of the Staypineapple brand of hotels based in the Pacific Northwest, has promoted Todd Boysen to president/CEO.
"As founder and owner of Pineapple Hospitality Company, as well as chief creator of the Staypineapple brand, I am pleased to announce the promotion of Todd Boysen as CEO," said Michelle Barnet, chief Pineapple officer. "It is my pleasure to assume the chairman of the board role as well as continue as chief Pineapple officer."
She added, "Todd joined Staypineapple as CFO in 2013 and became COO in 2019. As a team, we successfully expanded the company's real estate holdings, wholistic valuation and cultivation and evolution of the brand. Along with a tremendous current executive team, we have managed to grow at a healthy pace as well as survive the recent COVID difficulties. Todd's leadership has been and will continue to be paramount to the growth and expansion of this extraordinary brand. As we move forward into the realm of license and management, I'm certain that Todd will continue to flourish in his new role as CEO."
Finally, Paul Edgelcliff-Johnson will step down from the board of InterContinental Hotels Group (IHG) and his role as CFO/group head of strategy to take up a new position outside of the company.
He will leave IHG in six months. The company has begun the process of appointing a successor.
Edgecliffe-Johnson joined the company in 2004 and held a number of senior roles before being appointed CFO and to the board and executive committee in 2014. He additionally took on the leadership of IHG's strategy function in 2019.
"Paul has established excellent relationships across all our key stakeholders during his nearly 20 years at IHG," said Deanna Oppenheimer, chair, IHG. "I want to thank him for his contribution to the board and executive committee."
Keith Barr, CEO, IHG, added, "Paul has played a major role in helping IHG achieve its growth ambitions through expanding our brand portfolio, investing in our enterprise platform and building a strong finance team. Although we are sad to see Paul go, we wish him all the very best for the future."
"It has been a huge privilege to have spent almost two decades as part of such a dynamic and successful business," said Edgecliffe-Johnson. "I have valued working with talented colleagues and I will be leaving in the knowledge that IHG is well-positioned for further success."