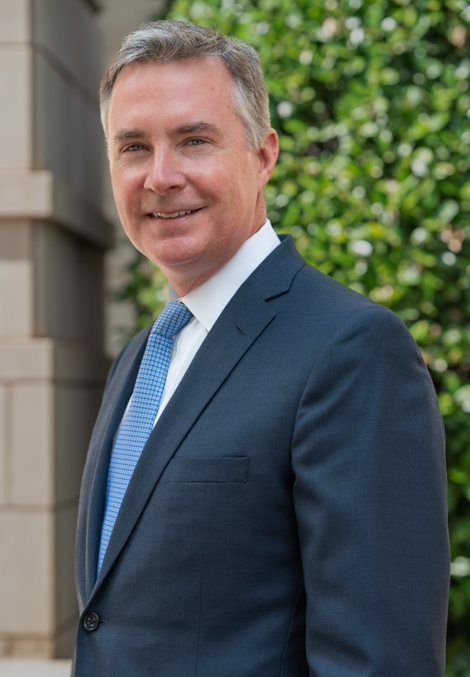 By Dennis Nessler | August 18, 2022
A pair of hotel management companies, OTO Development and Twin Bridges Hospitality, tapped new leaders yesterday to help bring their respective companies to the next level in terms of growth.
Todd Turner has been named CEO of Spartanburg, SC-based OTO Development, taking over the role from fellow co-founder Corry Oakes, who passed away unexpectedly on August 7. Oakes and Turner, along with Jim Ovenden, founded their namesake hotel development and hospitality management company in May 2004 alongside George Dean Johnson Jr. and the late H. Wayne Huizenga.
"Corry and Todd worked side by side for 18 years to take OTO Development from an idea into a premier lodging company," says Geordy Johnson, President of The Johnson Group. "Todd is a seasoned, inspiring leader who will carry their shared vision forward."
Turner previously served as VP/Real Estate at OTO Development, which is part of The Johnson Group. He began his career developing real estate at WJB Blockbuster Video and then held positions of increasing responsibility at Extended Stay America.
As VP/Real Estate at the NYSE-listed company, he helped turn ESA into the fastest-growing owner-operated hotel chain in lodging history prior to its sale to Blackstone, according to the company.
"I will forever mourn the loss of my dear friend Corry. I have had the tremendous honor and privilege of working alongside the finest man and greatest leader I know," Turner says. "OTO's experienced leadership team embodies a culture that reflects Corry's incredible qualities, and we are well-positioned to carry forward the legacy he set in motion."
Meanwhile, Jillian Katcher has been named President of Newport, CA-based Twin Bridges Hospitality.
Katcher comes to Twin Bridges Hospitality from her most recent post as Co-Head of Hospitality Investments at Cascade Asset Management Co., the investment office for the Gates family and the Bill & Melinda Gates Foundation Trust. She held this position since 2019, where she focused on managing the firm's interest in Four Seasons Hotels & Resorts.
Katcher began her career in management consulting. When a project for Starwood Hotels revealed her passion for hospitality, she pursued a unique journey where she garnered experience from housekeeping to headquarters, according to the company. After working with Marriott International to launch an on-property operations immersion for MBAs, she transitioned to the company's HQ where she held various leadership roles in food and beverage strategy, consumer insights, and global brand and marketing. ​
According to Twin Bridges Hospitality, in her new role as President, Katcher will focus on taking the organization to its next level of growth while maintaining the company's unique asset management style.
"It's an exciting time to be in hospitality," said Katcher. "Travelers are back in full force, seeking discovery, meaning and connection, and the Twin Bridges portfolio of hotels redefines the bar for select service. I'm honored to have the opportunity to help grow this business and build on its differentiating focus of inspired asset stewardship."