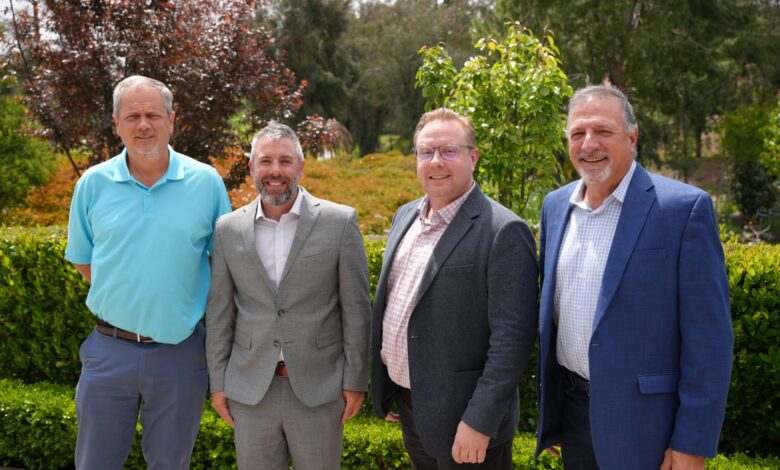 By David Berman | April 25, 2023
Every hotel has unique operational challenges to solve on a daily basis. More and more, technology can offer efficient solutions to these problems 
Attendees at BITAC Operations, which took place from April 16-18 at the Rancho Bernardo Inn in San Diego, learned about technological solutions during a panel discussion titled "Recognizing the Value of Technology in Support of Operations." Larry Birnbaum, Principal at Xenios Group, moderated the panel on the afternoon of April 18.
Birnbaum first talked with the panelists about how they approach solving problems with technology. Bill Hanson, Vice President of Food & Beverage at Davidson Hospitality Group, said it starts in the "due diligence" phase when Davidson, a third-party manager, first takes a property over. He said it's important to not make assumptions about what will work best, instead talking with staff and working together on creating the best efficiencies. 
"When it works best is when it's a collaborative process between operations IT, and let me also call out engineering," Hanson said. "We haven't really mentioned engineering much this week, but we can't do what we do without them at a property or at the corporate level."
Brett Meixel, IT Manager at Getaway, said his company's situation is a bit different; Getaway specializes in small cabin resorts in rural areas. Replicability is a goal for Meixel, as he wants to fit any solutions into the framework of every Getaway location. 
Even though Getaway has very little guest-facing technology, Meixel said they still have a robust underlying technological infrastructure to maximize the guest experience. An example he provided was in the cabin door locks. Each Getaway location has a contactless experience, where guests can get to their cabins without interacting with anybody. Meixel said it's been a challenge to properly engineer each site to have reliable connectivity at a reduced expense. 
"It's really a balance act; we don't want to over engineer something," Meixel said. "We achieved the reliability part, but it provides way more than what we need just to run a little lock at the cabin. So it's a never ending search for, can we find something cheaper, that will still get the job done and provide the reliability and the level of service that is core to the guests' experience."
Dan Phillips, Technical Advisor at White Lodging, said he'd like to see technology departments get a more prominent seat at the table earlier in the development process. Far too often, technology managers will not be given ample time or information for them to best tackle a problem.
"I'm not saying we're at the bottom of the food chain, but we all need to be a cohesive team working together," Phillips said. 
Birnbaum ended the panel by asking panelists what technology and operations initiatives are on their plates at the moment. Hanson said he's striving to help limit food waste through technological analysis. Meixel said Getaway is expanding into company retreats, where they would add Wi-Fi availability so that guests can stay somewhat connected. 
Phillips encouraged attendees to plan ahead for technological advancements and be on the cutting edge of which tech solutions can best serve a hotel's operations. 
"When you're planning ahead, don't forget infrastructure," he said. "And that's not just cabling, but infrastructure and planning, all these types of things, because the technology pendulum, the need for it, is going to continue to swing back and forth. The person that can anticipate where it's going to next and plan for it today, that's where you need to be."