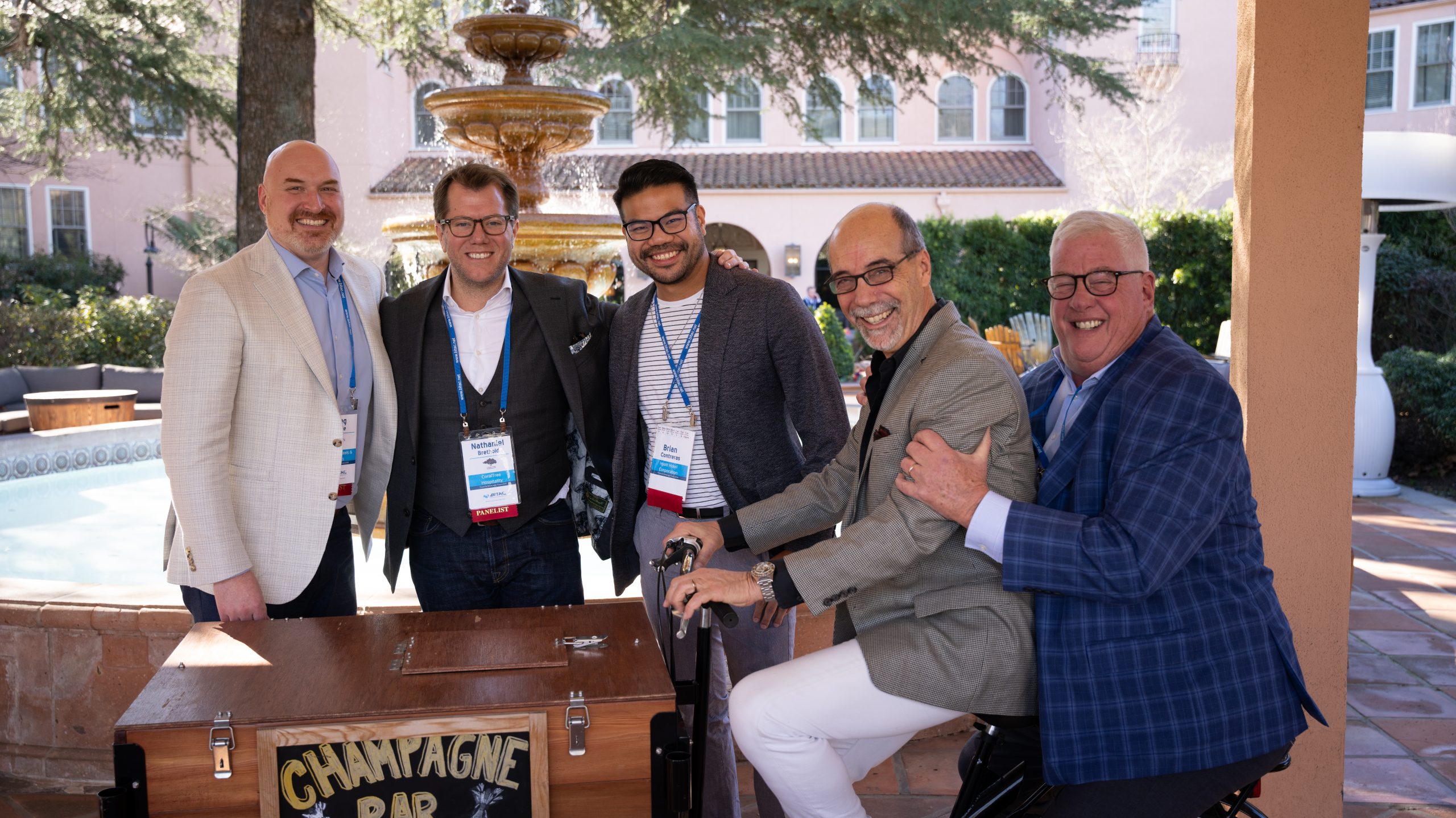 By David Berman | January 24, 2023
While F&B was the dominant acronym at the BITAC Food & Beverage conference, the third of three panels at the event was directed around a different one — R, B & E, or Restaurant, Bar and Events. This focus has evolved within the corporate food and beverage scope, as the three prongs have become more important to overall hotel operations.
Four F&B executives from top hospitality firms spoke on these issues on Tuesday at the Fairmont Sonoma Mission Inn & Spa in Sonoma, California. The industry panel took place at the first BITAC conference of the year.
The panelists, each of whom have backgrounds as chefs, were initially asked about the background of RBE and how to define it. Nathaniel Brethold, Corporate Director RBE for CoralTree Hospitality, said that the F&B term isn't as robust as RBE and doesn't fully describe the functions that executives look at. 
"The definition of the hotels are more likely than not the food and beverage that's being offered," Brethold said. "It's in our DNA to make sure that our restaurants are as relevant as possible in each of the markets that we're foreseeing. And then we don't even see them as banquet spaces anymore, but we see them as event spaces. Because at the end of the day, normally people are celebrating something and the conference nomenclature is starting to not be as appealing to a lot of ownership groups that they were in the past."
Guy Reinbold, VP Food and Beverage for Meyer Jabara Hotels, emphasized the importance of events on the bottom line.
"I would not ever discount the impact of events, and the impact on what that does for your group business, your group dynamics and the hotel," Reinbold said.
Reinbold also talked about increased flexibility in how hotels utilize their space, sometimes having events in a bar or restaurant instead of a typical square meeting room.
Greg Griffie, Senior Vice President of Davidson Restaurant Group for Davidson Hospitality Group, said new hotels have a "third space" built in for event flexibility.
"It's that usable indoor (or) outdoor space that, whether the restaurant has it, or it's off your event space, we're doing it in all of our new builds," Griffie said.
Brian Contreras, Associate Vice President of Integration Coordination and Corporate Director of Culinary Experiences for Miraval Resorts, said he needs to have input on the design side to make sure hotel and restaurant spaces are efficiently laid out. 
"You have to have some level of input, especially from an ops perspective, specifically for F&B because it's revenue per square foot (at the) end of the day, right?" Contreras said. "How can you look an owner in the face and say that we're really leveraging their asset by designing it in a way that only serves the 500-600 rooms that may be above your head."
Speaking more to design evolution, Brethold said that now bars will often be more incorporated into the lobby area to greet guests with a fun ambience right when they arrive.
"Because who wants to go into a hotel, especially with boutique hotels, and not have energy or liveliness happening in there?" he said. "Gone are those days unless it's a convention hotel."
Finally, Contreras wrapped up the 25-minute panel by talking about the importance of researching the local market when coming up with RBE concepts.
"I mean, if you don't take a look at what's going on locally, you're shooting yourself in the foot and wasting a bunch of money that's not yours," he said. "Find the niche, be intentional about the concept. Be genuine, be authentic, and activate it. Don't try to be everything to everybody because you're just going to be nothing to yourself and the staff."