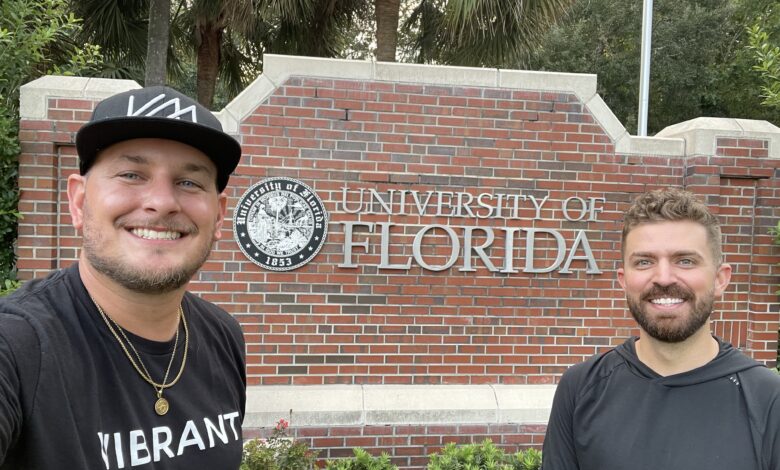 Stories
BITAC Events to Feature Virtual GM Podcast at Upcoming Events
By David Berman | August 30, 2023
For the last year, the Virtual GM podcast has been gracing the ears of hospitality industry members looking for insights into how to run their independent properties. BITAC Events recently announced it will feature the podcast at upcoming industry events.
Starting at BITAC Purchasing & Design West in Phoenix on October 22-24 and BITAC Owners in the Bahamas on November 5-7, Vibrant Management's Cody Adent and Spencer Halford will record a live podcast on stage during one of the event's general sessions. They also plan to have scheduled, one-on-one podcast sessions with various event attendees throughout the event.
Halford is relatively new to the hospitality scene, as he ended up in the industry "completely by accident." He has a background in digital marketing, starting his own company that was eventually sold to HFB Technologies in 2019. Halford found a role at HFB as Head of Development and Vice President of Sales. His two-and-a-half years with HFB were what introduced him to Vibrant Management and Adent, as HFB designed websites for Vibrant's properties.
Halford was looking for a professional change at the start of 2022, so he reached out to Adent, Vibrant's President and CFO, as a courtesy to let him know he was moving on. He asked if there were any opportunities at Vibrant, and two days later he accepted a job as Vice President of Sales & Marketing.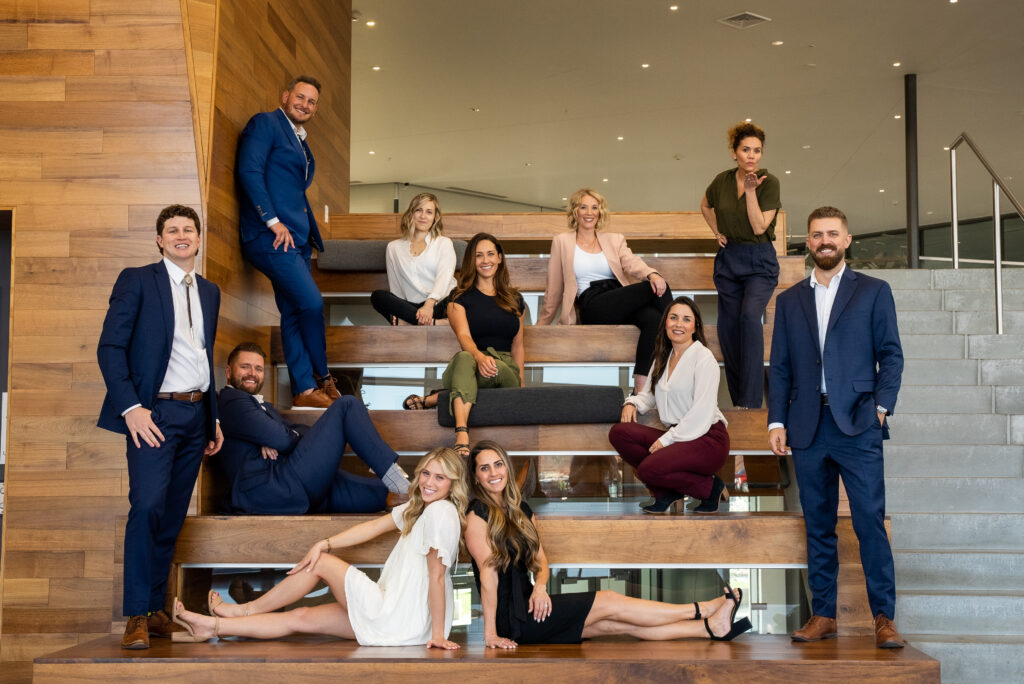 Adent started Vibrant with CEO Breck Dockstader in 2018. The company specializes in small boutique hospitality properties, Adent said, and offers full management services as well as revenue management and branding assistance.
The relationship that Halford and Adent have formed was the basis for starting the Virtual GM podcast last year. Upon joining the company, Halford saw a gap in the company's public-facing marketing that could be filled through starting a podcast. The idea was on the backburner until the pair traveled to a digital marketing conference called "Grow with Video."
"We bought tickets and we went, and it was the best conference we've ever been to just on a marketing front," Halford said. "And so we left with just really amazing tools and technology and ideas for how we can own this niche and we really deep dive on the independent hospitality sector. There's no one out there projecting a voice."
The podcast didn't get off the ground right away. Adent and Halford originally recorded episodes on either of their IPhones to limited results.
"The audio was terrible, and the video quality wasn't amazing and the lighting was weird," Halford said.
"And we bought a couple cameras and found out those didn't work," Adent chimed in.
In the last four or five months, however, the pair have been recording in a studio through a personal connection of Adent's, with a professional production team, Blue Form Media, backing them up. The podcast, with 37 episodes available, can be streamed on iHEART Radio, YouTube, Spotify, Amazon Music and Apple Podcasts.
Adent said the duo's enthusiasm and dedication to the boutique, independent niche of the industry sets the podcast apart.
"Someone who has just bought a 14-room hotel and has never been in the industry before is like, 'I don't know anything. I'm gonna go look for podcasts,' like we do for so many other things in our lives," Adent said. "But most of them are irrelevant or they're not published with frequency or they're done for big box hotels and it has no value to (independent operators)."
Each episode aims to provide value for listeners through industry guests and advice from Adent and Halford. The podcast has already helped Vibrant Management expand their portfolio. The company just signed a new property in Delaware that had been listening to the podcast and following the advice given on each episode.
"They ultimately decided 'well, we might as well just work with them now,' and it was such an easy transition, because they had already followed our proven process and how to execute," Adent said.
Halford had previous podcasting experience before Virtual GM, but Adent didn't. The latter said through Virtual GM, he's learned the power of a platform and to not let doubts get in the way of doing something new.
The pair's first BITAC experience was at BITAC Operations last year in San Diego. Two weeks into his time at Vibrant, Halford came to Adent with the opportunity to attend the event. With an offer to be flown to California and put up at a hotel room for free, Adent said he initially thought it was too good to be true.
But once he arrived, the pair were blown away.
"It was the most incredible experience I've ever had in any professional gathering," Adent said.
Halford said BITAC and the Virtual GM podcast are the perfect pairing due to both company's efforts toward building genuine relationships.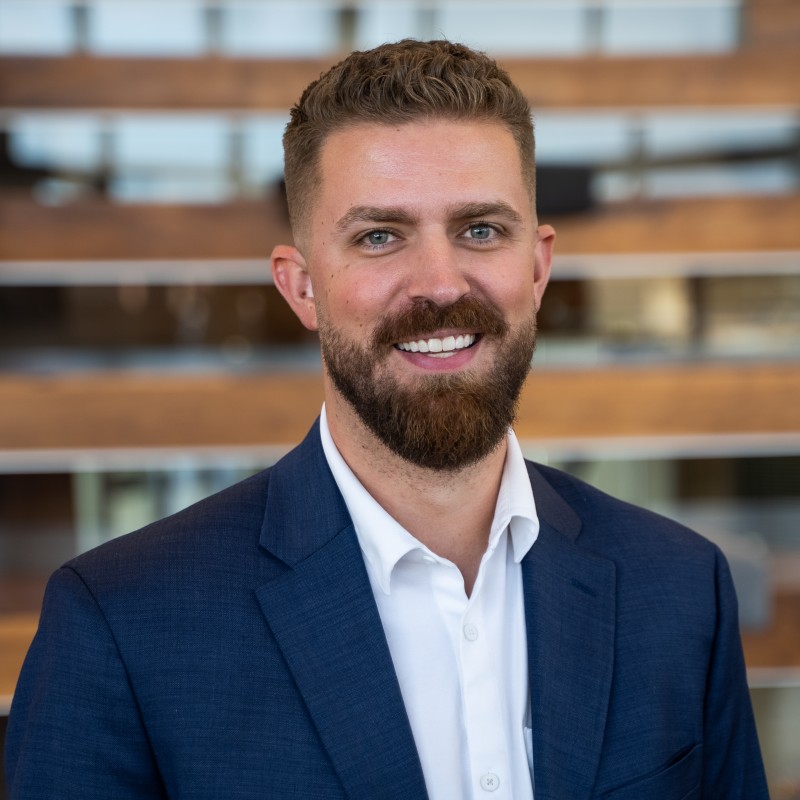 "When you go to BITAC, it's so memorable because you get to know the person, not the product," he said. "So we've tried to create that same type of idea in our podcast."
After having another positive experience at BITAC Independent earlier this month, Adent and Halford knew they wanted to be more involved with the events.
Halford said the content recorded at future BITAC events will be posted within an hour or two of each recording.
"These executives and sponsors really have an amazing opportunity to not only get their message out, but very quickly as well at the same time as they're at the event," he said.
Through it all, Adent and Halford have formed a strong relationship. Traveling, recording and interviewing together, the podcast has deepened their bond while providing valuable insights for the industry.
"Something that's really great about Cody is not only is he a great person to work with, but Cody has life experience on me so he's also really able to act in a mentor capacity to me," Halford said. "We've started a business together; we're in the process of starting another business together. So, we have a great dynamic of back and forth with friendship but we can also operate in a great dynamic professionally as well."