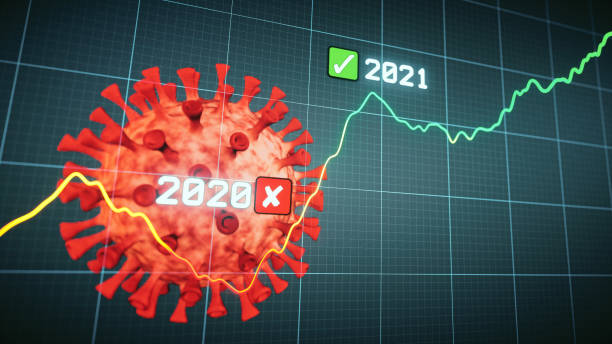 By Dennis Nessler | June 16, 2021
Hotel performance has picked up considerably following the Memorial Day weekend, which bodes well for the lodging industry, but there are a number of other positive indicators for a pending rebound, according to a recent survey released by the Hospitality Asset Managers Association (HAMA).
In addition to performance forecasts for this year, topics covered in the "Spring 2021 Industry Outlook Survey" included current acquisition appetites, new brand/management plans and labor issues.
Larry Trabulsi, EVP at CHMWarnick and current HAMA president, discussed the overall findings.
"In general, the story was things are still tough but maybe there's a little bit of light at the end of the tunnel. Things seem to be getting better in a lot of markets, and hopefully that's a sign of good things to come," he said.
For example, the survey—which canvassed roughly 100 HAMA members—indicated that more than 50 percent of respondents are projecting a 25 to 50 percent decline in RevPAR for their portfolio in comparison to 2019 levels. There was a much smaller percentage, less than 25 percent, expecting a 50 to 75 percent decline in RevPAR.
In terms of their top concerns, more than 70 percent cited labor availability while more than 60 percent are worried about demand. In addition, more than 50 percent also see labor costs as a key concern.
Chad Sorenson, managing director and COO, CHMWarnick and Marketing Chair for HAMA, sees the more limited RevPAR declines as a reason for optimism.
"It's a good indicator of what we've all been projecting. The back half of the year should be markedly better than the front end of the year," he said.
Sorenson added, "It's playing out the way most of us were hoping it would and frankly quite a bit better in certain markets, such as Florida and resorts on the coast. And for smaller secondary and tertiary cities in the Midwest the recovery is well on the way. The golden ticket there really has been youth and collegiate sports."
Furthermore, according to the survey, more than 50 percent of HAMA members believe RevPAR will return to 2019 levels by 2023. Not quite 10 percent believe it will occur as early as 2022, while approximately 37 percent believe it will happen in 2024.
One of the more interesting findings of the survey is that nearly 30 percent of respondents are contemplating brand or management changes as part of their recovery strategy. Approximately 5 percent said they were likely to change brands, 10 percent foresaw changing management companies and roughly 15 percent noted they would change both.
Sorenson explained the aforementioned results.
"Owners are having to reset their investment strategy. This has presented an opportunity for ownership groups to really try to figure out what the best positioning and structure [of their hotels] looks like going forward so I think that's what's driving [these numbers]. To have that many owners thinking about changing things up, there's a lot that's going to take place here in the next 24 to 36 months," he commented.
Trabulsi, meanwhile, noted those numbers are "definitely a sign of volatility in the market right now."
The survey also took the pulse of the acquisition market with nearly 80 percent of respondents saying they were actively pursuing a deal. From a pricing standpoint, in urban markets for full-service and luxury properties, nearly 45 percent of those surveyed anticipated price discounts of 11 to 20 percent. While one respondent believed discounts could reach 41 percent or more off pre pandemic pricing, approximately 15 percent felt discounts would be as low as zero to 11 percent.
"I think this is indicative of the amount of capital available that is on the sidelines," said Trabulsi.
Sorenson added, "I think we'll continue to see more off-market transactions, especially for high quality assets."
When it comes to distressed assets, approximately 15 percent of participants expected to either hand back keys to the lender or enter into a forced sale situation on at least one of their hotels. In addition, nearly 10 percent noted they had already done so.
Meanwhile, the three factors most concerting to participants right now include labor availability (75 percent), demand (60 percent) and labor costs (55 percent).
Trabulsi emphasized the labor challenges that still exist.
"Pre-COVID when we were running 80 plus percent occupancy we were all talking about how we didn't have any labor. Now we're running 30 and 40 percent occupancy and we still have no labor. There a lot of factors, the industry has lost people on furlough, government programs where people want to stay on sidelines, kids not being in school, but it's interesting we have the same problem we had when we were 40 occupancy points higher than we are right now," he said.
"I think most believe that the summer season is going to be very robust, with both air travel and drive travel, but the operating environment is going to be very challenged because of the labor piece," concluded Sorenson.