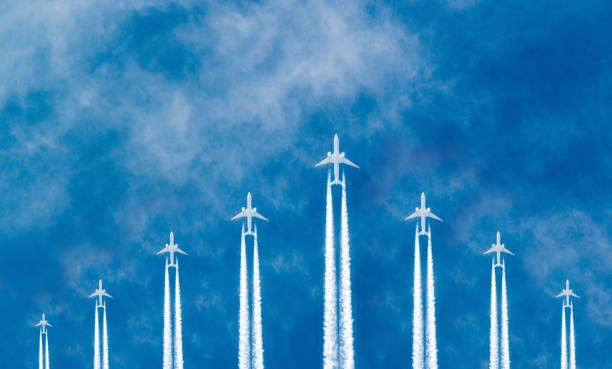 By Dennis Nessler | May 23, 2022
U.S. Travel Association President/CEO Roger Dow insisted that hospitality is poised for a full recovery citing the historic resilience of the lodging industry, a number of ongoing travel-related initiatives, and pent-up demand as key reasons for his optimistic outlook.
Dow recently revealed during a keynote address that he will be leaving his post in July after some 17 years. Dow—who helped create the association in 2005—clearly stated the focus going forward.
"We've got a couple of major objectives at the U.S. Travel Association, working together with the whole industry, and that's to bring back this thing faster and stronger than the economists are predicting and to really exceed 2019," he said.
Dow acknowledged the past two years following the pandemic have been challenging.
"It's been two long years and the whole mission of our organization is to increase travel to and within the United States. We had to pivot to survival, relief, and now pivot to stimulus to get things moving again," he said.
As an example, Dow noted that Brand USA—which is tasked with marketing the U.S. as a global destination—recently received some $250 million as part of the $1.4 trillion Omnibus spending package that was passed in mid-March.
"Brand USA is funded by visitors and no one's been visiting here for two years internationally so they would have gone broke. They're going to be healthy for a long time to come and probably more important than ever before," he said.
Dow conceded the lodging industry is currently facing some headwinds with regards to macroeconomic issues, such as inflation, which he noted has reached its highest level in 30 years.
"It's also bringing with it the difficulty that so many of you have as developers of getting product and getting approvals," he said, later adding, "the cost of the new build right now is going up."
Rising gas prices and energy costs, which continue to be impacted by the ongoing conflict with Russia and the Ukraine, also pose a significant threat.
"We just did some research and 63% [of travelers] are saying that gas prices are going to have them changing where they go and how they go. So it's really important for us to get Congress to understand where we're going," he said.
Despite some of the aforementioned headwinds and current projections, Dow referred to what he calls "coil spring" demand and the expected return of business travel, which he noted is currently at roughly 44 percent of 2019 levels.
"Economists are saying that this industry will come back in 2024, I do not believe that. I've looked at the numbers, I've seen all the bookings. The bookings from about May on are off the charts," he said.
Dow further elaborated on some of the challenges.
"We've got two or three enemies when it comes to business travel. One is the corporate CFO, they are saying at their corporate table 'the last two years we've had no one traveling and look at the money we've made. Look at our profits. Do we really need all those people traveling going to meetings?'" he said.
"Then you got the HR [human resources] department and you've got the general counsel chiming in and saying 'well do we really want to push those people to be on the road? What if something happens to them, do we want it to come back on us? Let's sort of sit back a little. So we've got to change those policies from a corporate standpoint, that's really important," he said.
Meanwhile, Dow noted that international business is currently just 22 percent of 2019 levels as he highlighted some of the association's recent efforts to help grease the skids.
"We put a lot of pressure on the government to get people through TSA and that created TSA pre-check and then global entry and automated passport control. Together we really got the government to understand that travel and tourism is the front door to economic development," he said.
The association also strongly urged the government to increase visa waiver programs, according to Dow, who noted when he started there were 27 visa waiver countries and that number has grown to 39. For example, after South Korea became part of the visa waiver program the number of visitors to the U.S. went from 400,000 to 850,000 in one year.
Dow also referred to the recent passing of the massive infrastructure bill by the U.S. as "critical" for the industry as it would result in things like charging stations on highways, as well as hotel properties. He expressed about "how that's going to work out?"
The impact of COVID policies remains a chief concern as well, according to Dow. For example, he noted pre-departure testing has been eliminated by lots of countries, but not the U.S.
"That's inhibiting travel like crazy. The United Kingdom and EU countries like Greece and Poland are all eliminating that so hopefully we'll see that get eliminated very soon. The other thing is a timeline to get the mask mandate eliminated. I'm hopeful we'll see some action," he said.
Finally, Dow referred to the recessions of 9/11 and 2008 as proof of the industry's resilience and noted 'sometimes these economists get it wrong' as he took a look ahead.
"I think there's so much coil demand. We're going to get back, public sentiment is strong. We've got 90% of Americans that were surveyed just last week say they plan to travel in the next six months. So America is ready to move and move for business so I see it coming back very strong and I think together we're going to write the next chapter of this industry," he said.