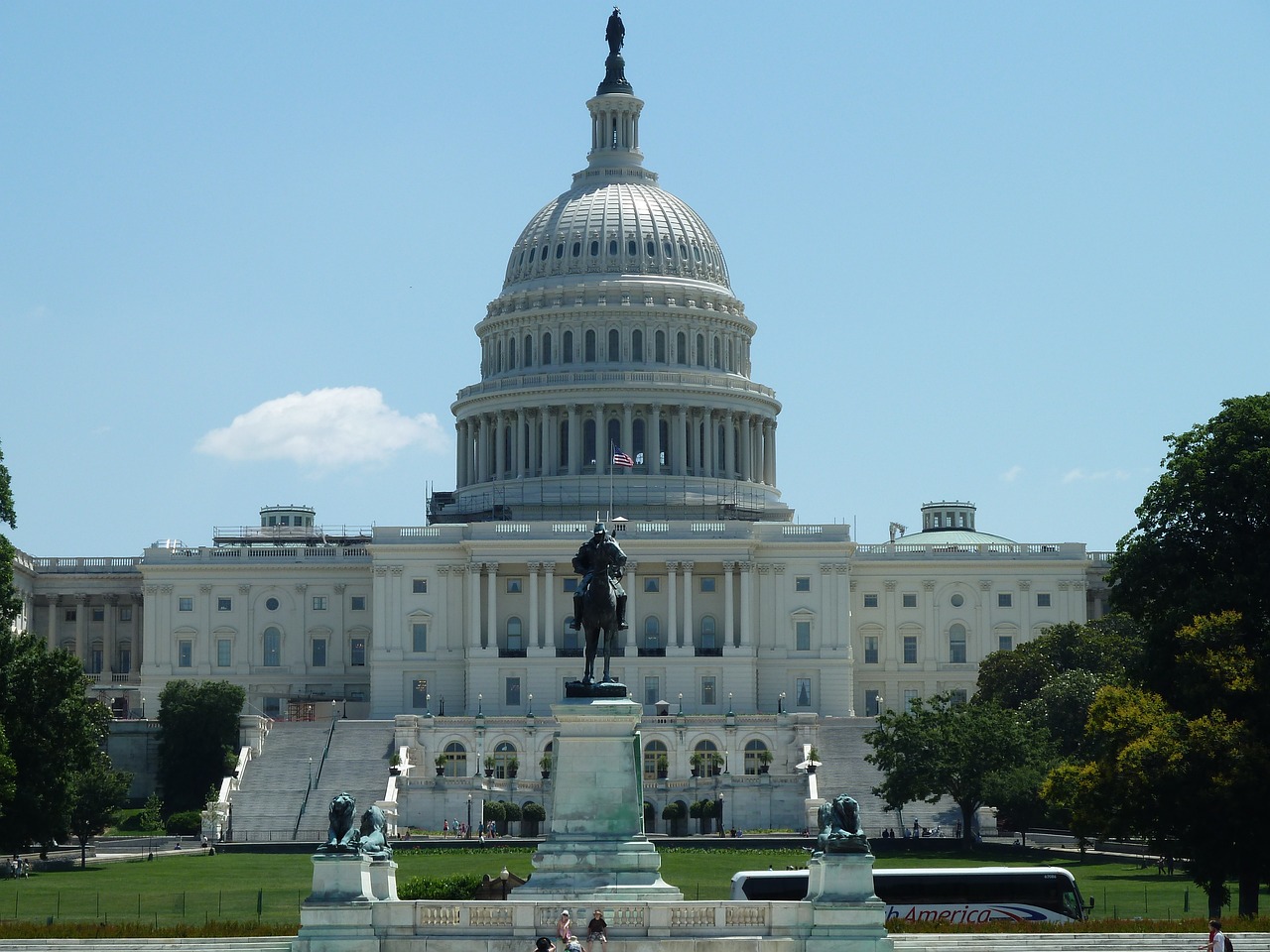 Stories
Capitol Hill Weekly Roundup: COVID National Emergency Ended, Federal Workers Encouraged to Return to Office
Projections from an American Hotel and Lodging Association (AHLA) report by Oxford Economics indicated that 2023 would be a successful year in the hotel industry as the U.S. continues to recover from the COVID-19 pandemic. April has emerged as an impactful month that will shape the rest of the year with two key measures from the Biden administration.
On April 10, President Joe Biden signed HJ Res 7, which immediately ended the coronavirus national emergency more than three years after it was instituted.
The measure did not impact the public health emergency, which is still slated to end on May 11.
President Donald Trump established the COVID national emergency on March 13, 2020, after authorizing the COVID public health emergency on Jan. 31, 2020.
Unvaccinated travelers to the U.S. are still banned until at least May 11.
Earlier this month, the U.S. Office of Management and Budget issued guidance urging federal employees to return to the office full-time.
According to a 19-page memo from the Biden administration, there are no set dates for returning to in-person work, and the document does encourage some remote work. 
OMB Deputy Director Jason Miller said in a statement that the policy's purpose is "substantially increasing in-person work." 
"At the core of these directives is the Administration's broader commitment to improve customer experience and services – whether in-person, via phone, or online – so that the American people can easily and efficiently access critical Government services," Miller said.
The end of the COVID emergency, and the guidance to bring federal workers back to in-person work, are decisions that are expected to positively impact businesses that depend on traffic from commuters – hotels and restaurants included. 
Though workers have gradually trickled back into the office since 2021, many companies continue to allow employees to work remotely.
Last year, Biden said, "It's time for America to get back to work and fill our great downtowns again with people."
The guidance encouraging federal workers to return to the office is "a positive step toward returning the country's largest employer to the office and engaging with the public sector," U.S. Travel Association Executive Vice President of Public Affairs and Policy Tori Emerson Barnes said in a statement.
"Federal employees are critical to the business travel segment, driving innovation and collaboration at meetings and conferences across the United States. These workers are also vital to strengthening urban centers, making these communities more attractive to visitors," Barnes added.
"We thank the Biden administration for moving this much-needed plan forward and encourage officials to quickly identify a timeline for getting the federal workforce back to the office and back on the road," Barnes said. 
The AHLA report showed that the U.S. hotel industry is projected to achieve 1.3 billion occupied room nights in 2023, slightly exceeding 2019's total. The 2023 projection is a 56.9 percent improvement over 2020's low of 831.64 million occupied room nights.
Average hotel occupancy in the U.S. is projected to reach 63.8 percent in 2023, almost returning to 2019's 65.9 percent and marking a significant improvement over 2020's historic annual low of 43.9 percent. 
Even with the COVID emergency ending, more employees returning to in-office work, and more Americans traveling for business and leisure once more, high inflation still impacts the U.S. economy.
In a Q&A with Hotel Interactive earlier this year, AHLA President and CEO Chip Rogers said that "I think we're going to be in a good position because the inflation factors that hurt so much of our economy are not felt in the same way by the hotel industry, because we're able to reprice every day."
"Commercial real estate can't do that. They have long-term contracts. Residential real estate can't do that. But for hotels, being able to reprice every day means that we're going to be able to capture that increase in revenue to cover, by the way, increasing costs," Rogers explained.  
Hotel industry officials are hopeful that business travel, including in-person meetings and conferences, contributes to increased revenue.