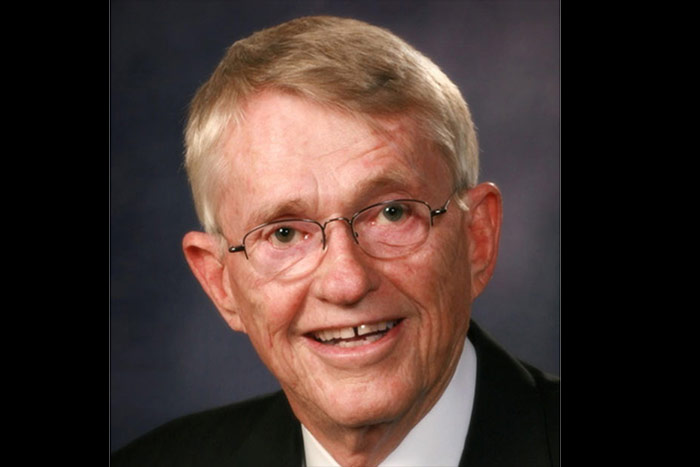 There is little debate that extended-stay is the best performing and most resilient segment in the hospitality industry these, especially in light of the current economic downturn and fall-off in travel. There is also little doubt who is most responsible for the segment and its explosive growth over the years: Jack DeBoer.
DeBoer, a true pioneer and lodging industry legend, passed away earlier this week at the age of 90. Defined by many as a humanitarian, DeBoer clearly had the proverbial Midas touch when it came to creating innovative hotel concepts and ultimately successful brands. You would be hard pressed to find a major brand company out there that hasn't ultimately given DeBoer a big payday while benefitting from his creativity.
Getting his start selling real estate during summers in high school, DeBoer got his start in hospitality as far back as 1975 when he designed the first Residence Inn in Wichita, KS, and the rest as they say is history. After building the company's portfolio up to include more than 100 properties, DeBoer got the ultimate validation, not to mention a sizable check, when Marriott International acquired the brand in 1987.
But DeBoer certainly didn't rest on his laurels, he was back at it almost immediately co-founding Summerfield Hotel Corporation, an upscale, all-suite hotels chain, which would Summerfield was eventually sold to Hyatt. In 1995, DeBoer started the Candlewood Hotel Company, which eventually grew to 130 hotels. Candlewood was then purchased by Intercontinental Hotel Group in December of 2003.
DeBoer then recognized a void in the extended-stay marketplace at the lower end of the market and created Value Place. The economy brand reached some 200 locations before it was rebranded into WoodSpring Suites and eventually sold to Choice Hotels in 2015.
Finally in 2014, he created WaterWalk, a concept that provides a mix of all-inclusive apartments and oversized hotel suites.
We're in a day and age when big brand companies have been introducing new concepts almost monthly it seemed until the downturn hit. They invest heavily in consumer research and employ scores of people utilizing various studies to try and find the right 'ethos' for the next brand rollout. All DeBoer needed was his own research team of one. He seemed to instinctively know what the market needed and how consumers would respond. But just as importantly, he knew how to create a model that made economic sense for owners and developers bring the brands to critical mass quickly.
Blackstone Real Estate Partners and Starwood Capital Group's announcement earlier this week to acquire Extended Stay America highlights the current strength of the extended-stay economy segment. The two companies are acquiring ESA and its paired-share real estate investment trust ESH Hospitality for $6 billion in cash, with the transaction expected to close in the second quarter of 2021.
Often referred to as the 'Godfather of extended stay,' DeBoer most certainly left his mark on the hotel industry.