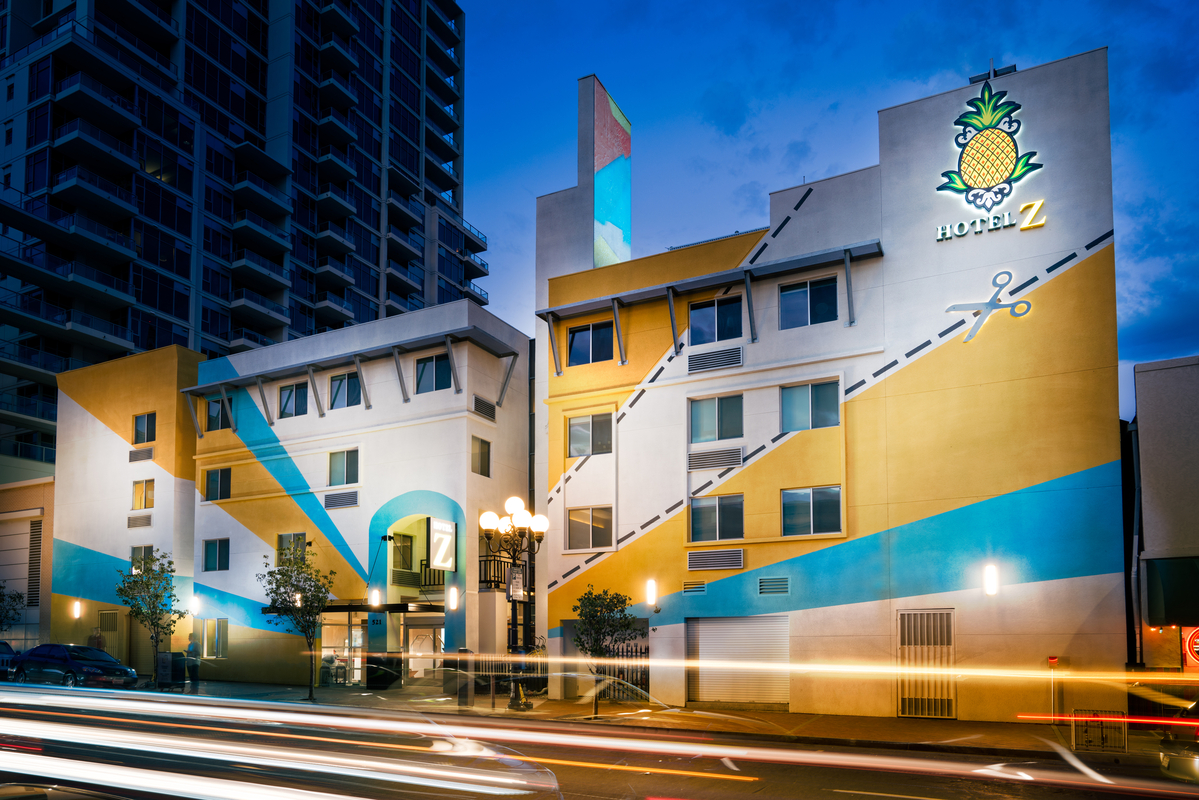 By Dennis Nessler | March 1, 2021
Recognizing that hotel companies need to pivot in response to the pandemic and the resulting reduced demand, Staypineapple has opted to shift its focus to flexibility as part of a continuing effort to put guests at ease and increase bookings going forward.
With a portfolio of 10 upscale boutique properties in major urban markets, the Staypineapple brand—which is owned and operated by Bellevue, WA-based Pineapple Hospitality—has implemented a number of initiatives with increased flexibility in mind.
Earlier this month the company unveiled its new CORE Passport promotion, which effectively locks in pricing for guests for future hotel stays. According to Sharon Andrade, vp, sales, Staypineapple, the company has "seen really great interest" in this program since it was soft launched on its website.
The CORE Passport's introductory pricing offers buyers savings of hundreds of dollars off published rates with no black-out dates, according to the company. Guests can purchase a CORE passport for $550, which includes 5 nights per year, or $1,000, which includes 10 nights.
The company also recently unveiled a new flexible cancellation policy allowing guests to cancel as late as 4:00 p.m. on the day of arrival.
"A big thing that we've focused on is flexibility. We're really trying to get out in front of the consumer with things that will help increase their confidence in travel," she said.
Andrade stressed the program is vastly different than traditional gift certificates, which don't account for seasonal shifts in pricing. She further described the current introductory pricing of the program as an "extreme value" for consumers and in line with current market rates.
"In order to launch and get attention on the promotion we wanted to go with an incredibly ridiculous value. That's why we settled on $110 [a night]," she said, adding that going forward as the promotion is made more widely available that pricing will likely increase.
The CORE Passport program also includes a number of perks, according to Andrade, such as waived amenity fees, which can result in savings of $15 to $30 per night. As part of the annual passport, guests have 365 days to plan their next trip at any of the brand's properties, which are located in in New York, Boston, San Francisco, Portland, Seattle, Chicago, and San Diego.
Andrade noted thus far interest in the promotion has been diverse.
"We don't see any one market taking the majority of reservations for Passport. We believe it will be spread across the portfolio," she said.
Andrade noted that more than 400 nights were purchased within the first few weeks of the program. In addition, she noted that the company is closely tracking the usage patterns of guests who purchase the Passport.
"Are they using these nights right away or are they saving them for the future?" she asked, adding that thus far more than 80 percent have yet to book their stays.
"The majority have not reserved for any time in the future, which is kind of the intention of the program to devise incredibly strong value," she concluded.