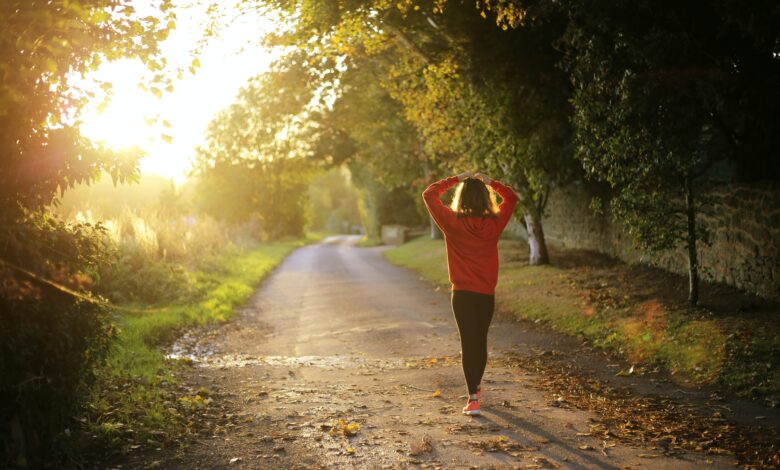 Stories
Why Longevity Lifestyles Mean Brisk Business for Hotels
By Larry and Adam Mogelonsky | October 3, 2023
Medical advances continue every day at an accelerating pace, and within this vast array of research are those who are looking to not only permanently stave off chronic disease but also prolong human life and even reverse aging itself. In this 'longevity revolution' as it's being called, what the evidence is increasingly pointing to is that there will never be a single treatment or one pill that you can take as a panacea to cure every ailment (at least not for quite a while). Instead, and as the recent Netflix series on The Blue Zones affirms, the real cure is a lifestyle change.
As noted in the seminal book and in the limited television series from the studies on Sardinian and Greek Island communities, the Mediterranean diet is well-regarded as a gold standard for promoting vitality – lots of greens, fresh herbs, fruit, nuts and fish. But what's often missed in this conversation that the book and show have explored is what complements this nutritional regimen, including consistent exercise, variable movements, regular sunlight, a cultural emphasis on socialization, slow eating during meals enjoyed with friends or family, a land free from pollutants, a cumulative lack of stress and possessing a deep-rooted reason of being (what the Japanese call 'ikigai').
Adopting these daily habits requires a mindset shift that conflicts with North American 'just take a pill' culture that's also oriented around short-term results. Thankfully, 20th century reactive 'sickcare' is giving way to 21st century proactive healthcare. And as one does at home with these habit changes, one will expect while traveling. Ergo, this great trend will mean a steady rise in demand for wellness products at hotels over the following decade and beyond.
Put another way, because longevity and staving off chronic disease requires maintenance and 'gardening of the body', hotel brands can thus position themselves to develop recurring revenues from this vertical with the proper attention given to service, personalization, packaging and loyalty or rewards offers. Because of the magnitude of this trend, wellness can really work for any hotel in any category.
Deriving healthy revenues from this trend is far easier said than done, though, as hotel teams must simultaneously deliver an experience that feels good in the moment and also has a convincing lure to elicit return visits for the real health benefits. Each brand must look at how they implement wellness programming so as to best fit it to their target audiences.
From our work in wellness-oriented rebranding and property redesigns, here are some common topics of importance to help generate those return visits:
Technology: With today's ongoing labor battles, every piece of automation is important. But more so than that, it's about data interfaces and customer segmentation to more narrowly define retargeting and loyalty offers so that hotels can more conveniently fit into a person's wellness habits and the frequency of visitation they desire.
Theme: Wellness is an umbrella term for so many different practices. To be memorable, brands must tell a simple, cohesive story about their product offerings – one that's also congruent with their existing customer base. Nowadays, integrations are essential for building a rich, structured database for KYC (Know Your Customer). A core focus is what will allow for word of mouth and ensure that you are delivering great experiences for those core focuses before branching out.
Context: Oftentimes it's not just about the promotion or the messaging but when and how that offer is presented to the guest. A wellness-primary guest will be more likely to purchase a package and book an appointment far in advance of arrival while a wellness-secondary guest may only be receptive to cross-selling upon arrival. Again, various tech tools can enable contextual delivery and A/B testing.
Commitment. Just as changing one's lifestyle to promote health requires a person to actively alter their habits until they become ingrained, the pursuit of profits from wellness won't happen overnight. It requires a long-term pledge and a cultural change so that any established program is not quietly abandoned but continually improved. When starting with any new programming, as Voltaire said, "Perfect is the enemy of the good." Sometimes it's better to launch then tweak and tweak and tweak rather than hold off on getting market feedback.
Ultimately, more people every day are waking up to a new way of thinking about their own health and slowly, constantly readjusting their daily habits to better fit a longevity lifestyle. People are drinking less, smoking less, eating less processed foods, visiting the gym more often and seeking out fun activities like cold plunges. What's next? As this continues to happen, there will be profound benefits for the hospitality industry as longevity-lifestyle-oriented guests seek out hotels for inspiration as well as restoration. It's a big trend that will play out over a decade, but it's happening regardless, so find a way to make it work for your topline.