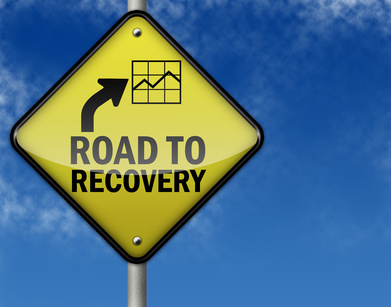 By Dennis Nessler | October 21, 2021
While a full recovery for hospitality is going to be a multi-year effort, according to hotel experts, there are signs of progress as the industry moves towards the fourth quarter and numbers continue to trend closer to 2019 than 2020, which is when the pandemic virtually eliminated hotel demand.
That was the consensus from a handful of executives from leading research firms speaking at last week's Lodging Conference in Phoenix in a session entitled "Speed Statistics."
Vail Ross, SVP, global business development and marketing, STR, noted that year-to-date occupancy for the U.S. is at roughly 57%. In addition, Ross pointed out that ADR for U.S. hotels year-to-date is coming in at approximately $120 and RevPAR at roughly $69.
Ross touted the industry's recent performance as it relates to rate.
"July of 2021 was the highest ADR ever. In August, it was the highest ADR for an August that we have recorded in the 35 years that STR has been in business," she said.
Ross added that the rate gains have helped fuel RevPAR growth as well.
"This is different from some of the downturns that we've had in the past. This is primarily being driven by ADR growth so we are continuing as an industry to utilize our revenue management skills to also benefit from the type of groups and the type of individuals that are coming to our hotels," she noted.
Mark Lomanno, partner and senior advisor, Kalibri Labs, confirmed the rate progress but pointed to other factors that could have an impact going forward.
"Over the last couple months ADR is at 2019 levels. Now I'm not sure if it's necessarily going to stay that way primarily because the business mix is going to change again. There's going to be a lot more groups and corporate travelers in 2022. You're going to have negotiated rates, which is going to lower it down," he said.
Ross emphasized the importance of group and corporate business returning to help bring back occupancy levels, which are currently at about 85 percent of previous levels. "That's what's been lagging the most," she said.
Lomanno maintained that group business was already starting to lag leisure travel even prior to the pandemic.
"So what we see now is somewhat just an enhancement or an exaggerated version of what was already happening," he said.
Adam Lair, managing director, senior partner, HVS, emphasized that a full recovery for the industry will not happen overnight.
"We may get 45% of RevPAR back this year, the numbers certainly are bearing that out, but beyond that we still feel like it's a multi-year recovery. By the end of next year we will have most of our lost RevPAR back and a full recovery by 2024," he said, pointing out that these are national averages and there are plenty of markets that are outperforming those numbers as well as some underperforming.
Ross reinforced the point.
"We definitely agree it's going to be a multi-year recovery. We're getting closer to where we were in 2019 from a RevPAR standpoint in '21 and then as we get into '22 we're getting even closer. But it will likely be into '23 and '24 that we see more of the KPIs [key performance indicators] get back to those high levels," she said.
However, Rachael Rothman, head of hotels research & data analytics, CBRE, did note that consumer sentiment is a significant challenge.
"Consumer confidence is at the pandemic lows and unfortunately we've erased all the gains made over the last 10 years. So some of us are feeling a little bit hesitant about the outlook for the economy despite GDP growth being strong and the outlook for the overall macro being robust," she said.
Lair also noted that in addition to labor challenges and rising wages, inflation is a concern for many hoteliers.
"What does inflation do beyond this year? If it's not transitory how much does it cut into the EBITDA growth that we had seen in the prior cycle?" he asked.