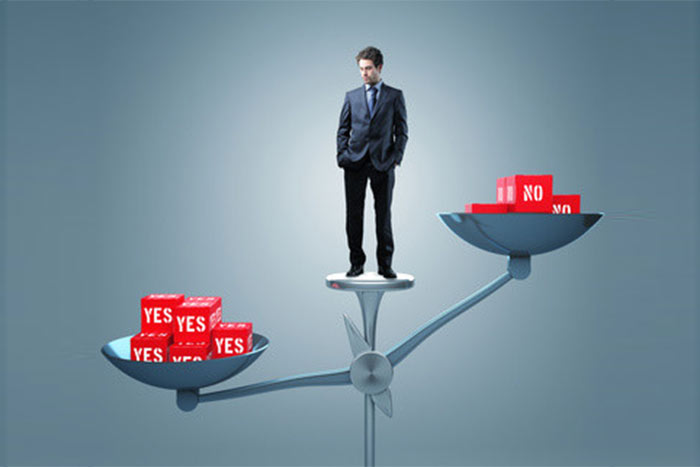 By Dennis Nessler | July 31, 2020
One of the more exciting aspects of the launch of Hotel Community Forum (HCF) a few short months ago was the creation of a truly interactive format where our readers would get a chance to have a voice.
You get that chance through a number of different means from posts to live chats, but one of the more obvious means is through our weekly poll questions, which have generated a significant response. These polls have provided key insights into how many in the lodging industry are feeling about very topical issues, the majority of which have been related to the current Coronavirus pandemic. As such, I would like to take this opportunity to share some of the results with you.
For example, the AHLA recently took the position that face coverings should be mandatory and asked lawmakers throughout the country for 'Consistent Nationwide Mandates.' While this position could be a difficult one for many hoteliers the response from readers was overwhelmingly supportive as some 83 percent agreed with the AHLA's position and favored such a mandate.
Similarly, more than two-thirds, or 67 percent, said that they supported the travel restrictions that were recently imposed by a number of states to help prevent the spread of COVID-19. Once again, this was a measure that is decidedly negative for an industry that is reliant on travel so the results are telling and indicate that lodging executives are clearly placing safety as a top priority.
The results were not as clear when it came to what housekeeping. When asked "would you want housekeeping to clean your room during an upcoming multi-night stay?" some 56 percent said they would decline. Many chains have implemented policies in which rooms are cleaned only prior to a guest checking in and after they check out. Offering guests the ability to opt-in for housekeeping is another trend we've seen gain momentum throughout the industry.
Another trend that has gained a lot of momentum in the industry since the outbreak of the pandemic has been digital check-in or remote check-in where guests have the ability to bypass the front desk and go directly to their rooms. While this technology has existed for a number of years, the events of the past few months have increased its usage.
However, apparently it's not a deal breaker for most just yet, at least according to our poll where more than two-thirds, or 67 percent, said they would not insist on remote check-in during their next stay.
When it comes to a recovery of any kind, the general consensus throughout the industry has been that it will be led by drive-to, leisure destinations, which would seem to favor the lower tiers of the industry. In accordance with that, when asked what segments of the industry would experience the recovery first economy led the way with 33 percent of the votes. Interestingly, luxury was next with 20 percent followed by upscale with 16 percent. Midscale and extended-stay, meanwhile, both came in 15 percent.
Finally, many in the industry are anticipating an increase in consolidation moving forward as companies struggle in a difficult financial environment and become potential acquisition candidates. Apparently, our readers agreed as roughly 87 percent said they think the industry will see increased consolidation going forward.
I'd like to thank everyone for weighing in on the polls and encourage those who haven't voted yet to go ahead and do so in future polls. There is a new one posted every Monday. And if there's a particular topic or question you'd like to see posted please feel free to reach out and let me know at DNessler@hotelinteractive.com.
And if you're looking for other ways to weigh in, HCF hosts threaded discussions about a particular industry issue every Monday as well. We'd love for you to join the discussion with other industry colleagues. Our next one, Transactions Comeback, is scheduled for Monday, August 3.