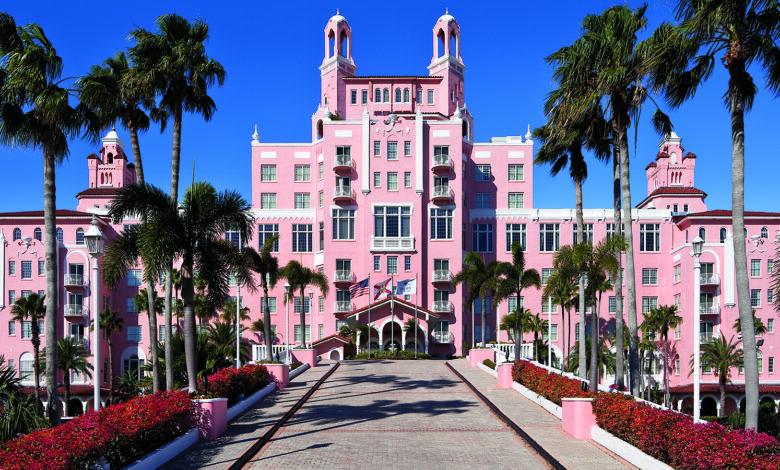 Stories
Management Mavens: Davidson Hospitality Group
By Stefani C. O'Connor | November 13, 2023
No matter what happens next year, 2024 is going to be golden for Davidson Hospitality Group. It's not that President/CEO Thom Geshay has a crystal ball in his bottom right drawer and can see the future, or that Executive Chairman John Belden has done a deep dive on Adobe Analytics; rather, the veteran lodging executives, along with some 12,000 employees, will be marking the full-service hospitality management company's 50th year in business.
The milestone anniversary comes on top of a year's worth of activity that saw the Atlanta-based enterprise expand its management presence in Florida, Georgia, Illinois and New Jersey within the portfolios of its four operating verticals: Davidson Hotels, Pivot, Davidson Resorts and Davidson Restaurant Group. Internally, in July it took a bold step to launch its own creative agency dubbed DH Creative. The in-house unit is geared toward providing cost-conscious, full-scale brand development services and creative direction for its hotels, resorts, restaurants, bars, spas and membership clubs.
Then in September, DHG ramped up its commitment to diversity, equity and inclusion with the leadership appointment of VP of Operational Excellence Kenny Imafidon to head the company's internal DEI Council and also crafted a strategic partnership with the National Society of Minorities in Hospitality. And to top off the month, Davidson snagged the number-one spot (tied with Dimension Hospitality) in overall guest satisfaction among third-party hotel management companies as benchmarked by J.D. Power for the second year in a row. 
Fast Facts
Name: Davidson Hospitality Group
Founded: 1974 as Flautt & Mann Properties
President/CEO: Thom Geshay
Number of Managed Hotels (as of 6/2023): 86
Number of Managed Guestrooms (as of 6/2023): 23,063
Number of Hotels Owned (or Ownership Stake): 0
Number of Employees (as of 6/2023): 11,943
HQ: One Ravinia Drive, Suite 1600, Atlanta, GA 30346
Phone: 678-349-0909
Website: www.DavidsonHospitality.com
The pace of activity this year is indicative of how Davidson Hospitality Group has performed and grown over the past five decades. Founded in 1974 under the name Flautt & Mann Properties, the company consistently reassessed its industry position as it expanded its footprint from a group of small and midscale hotels at the start to bigger, more-complex properties in the ensuing decade, which would see the addition of Geshay in 1988 and Belden in 1989 to the firm.
With a goal of going nationwide as a full-service operator focused on upper-upscale and near-luxury properties, the enterprise transitioned to Davidson Hotel Company in 1991. Twenty years later, the company was recast as Davidson Hotels & Resorts as its portfolio continued to change. Over the next decade, the company launched Pivot, its lifestyle division (2016); Davidson Restaurant Group (2019); and Davidson Resorts (2021). Its heritage-brand operating vertical, Davidson Hotels, came into existence after the company rebranded to its current iteration, Davidson Hospitality Group, also in 2021.
In Q4 that same year, Geshay was tapped to add CEO to his title of president effective January 2022, succeeding Belden, then chairman/CEO and DHG's longest serving chief executive.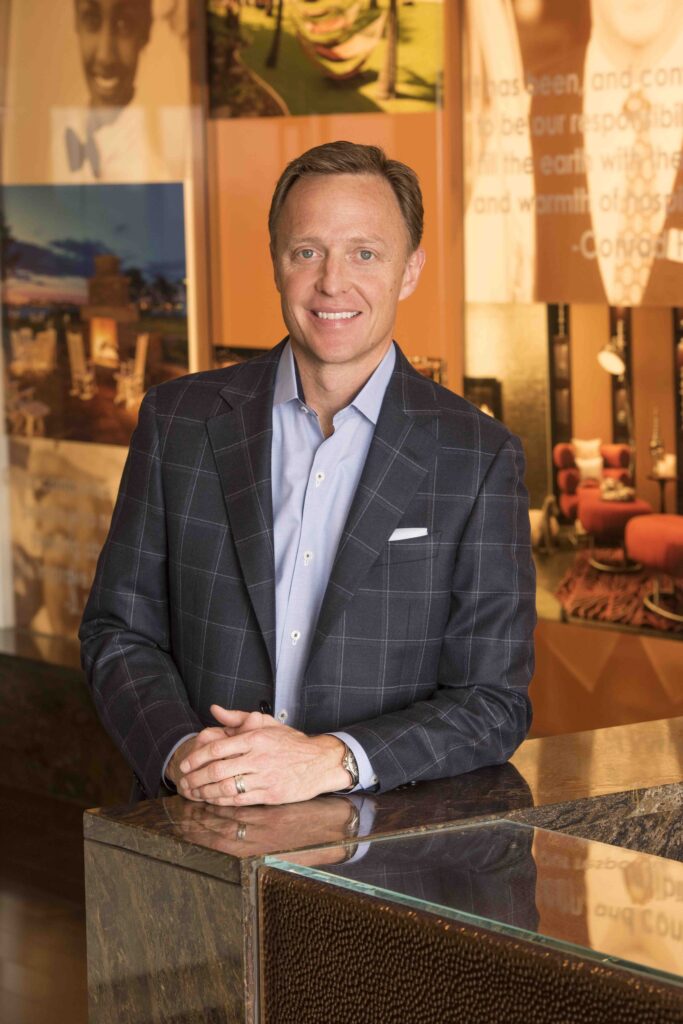 Interesting Times
Almost two years later, Geshay is stoked at how well Davidson and the properties it manages have come through what observers have described as a pretty interesting period for most owners/management companies in terms of continuing to recover to 2019 levels.
"'Interesting' is a great adjective to describe the past few years," said the CEO. "We've been very encouraged to see how travel and property performance have ramped back up. Our transient and leisure-oriented hotels are well ahead of 2019 performance, and although the pace of RevPAR growth has stabilized in recent months, property performance is well ahead of 2019 levels at those hotels. Large, group-oriented properties are almost back to 2019 levels. (The) booking pace has been strong, and as a portfolio, we've gotten back over 90% of group demand at our large hotels. We estimate we'll be fully recovered and exceed 2019 performance by mid-2024."
Taking initiative is not foreign to Davidson. He witnessed key strategies carved out during the heart of the coronavirus pandemic that rebelled against the prevailing corporate mindset.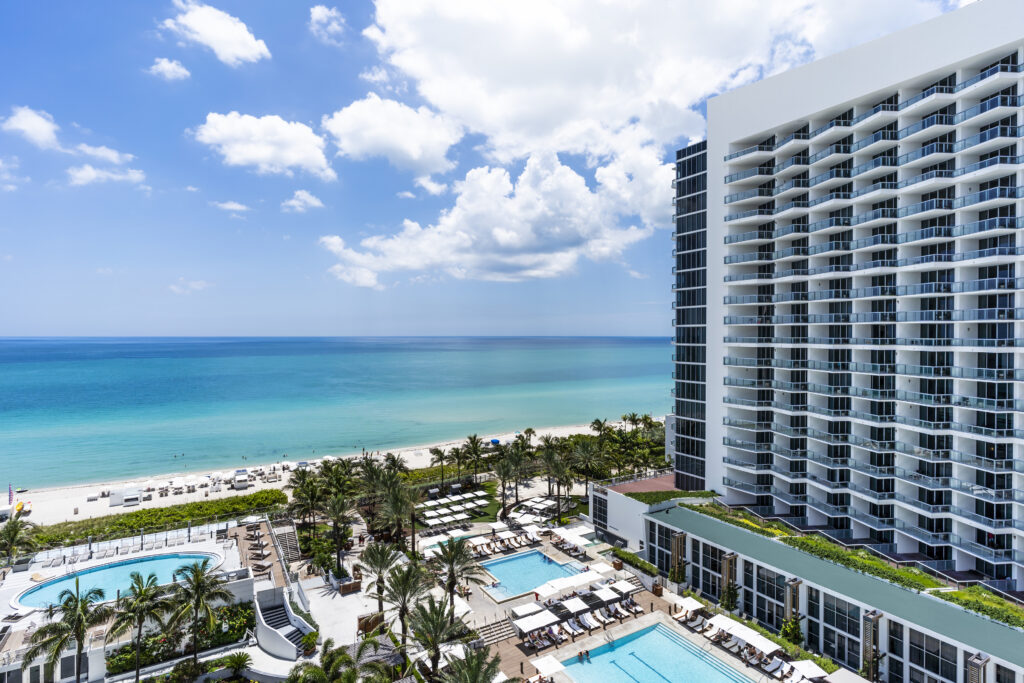 "As the world and our industry (were) trying to process and respond to the global shutdown in travel, most companies in our industry were fighting for liquidity and as a result, furloughing team members and cutting costs. We took the counter position and felt like the better strategy was to play long-ball. We not only kept our entire corporate team, we recognized that many industry veterans had been let go from their jobs, and this was a golden opportunity to add talent to our team," said Geshay. The CEO recalled pre-pandemic 2019 also was a very challenging labor climate with 3.5% unemployment and many open positions.
"We made smart decisions to reduce costs, but also aggressively restructured our organization and added many key positions that allowed us to demonstrate that we had our owners' backs when they needed us most," he said.
Still Climbing
While turning 50 may slow some businesses down, happy to stay on the plateau they've created, Davidson intends to keep climbing.
"We are always focused on being scrappy and proactive in sourcing and finding opportunities for our partners to invest successfully," said Geshay. "Our strategy is very different than many third-party managers in that we focus entirely on the more complex full-service hotels with a defined focus on lifestyle and resort assets. Not that we haven't managed many successful urban, high-density select-service hotels, but we've built and designed our corporate resources around the more-complex operations with a heavy orientation toward restaurants and bars, spas, membership clubs, beach clubs, retail, etc. Owners and developers call us when they have a high-revenue and high-value asset that require customized attention to really maximize the value of the operation."
For example, in Q4 2022, JEMB Realty tapped the company's Davidson Resorts to operate Florida's 343-key Wyndham Grand Clearwater Beach on a full-time basis. This followed a nine-month "trial" wherein Davidson Resorts asset managed the property and boosted top-line performance for the oceanside destination resort that includes restaurants, bars, retail shops, a spa, fitness center, pool and indoor/outdoor event space.
Two weeks later, Davidson Resorts was selected to manage the Georgia-based 3,000-acre Barnsley Resort complex of 140 rooms that includes standalone cottages and suites; 16,000 square feet of indoor meeting space; a championship golf club; spa and fitness center; retail shops; restaurants and bars; a beer garden and a 10-acre lake.
Within the same month, New York City-based JRE Partners brought lifestyle-centric Pivot on board to operate the eclectic 21c Museum Hotel Chicago in the city's trendy River North district.
DHG continued inking a stream of deals into 2023. Davidson Resorts now manages the 613-key Wyndham Orlando Resort International Drive and the 179-key Wyndham Grand Jupiter at Harbourside Place, both in Florida.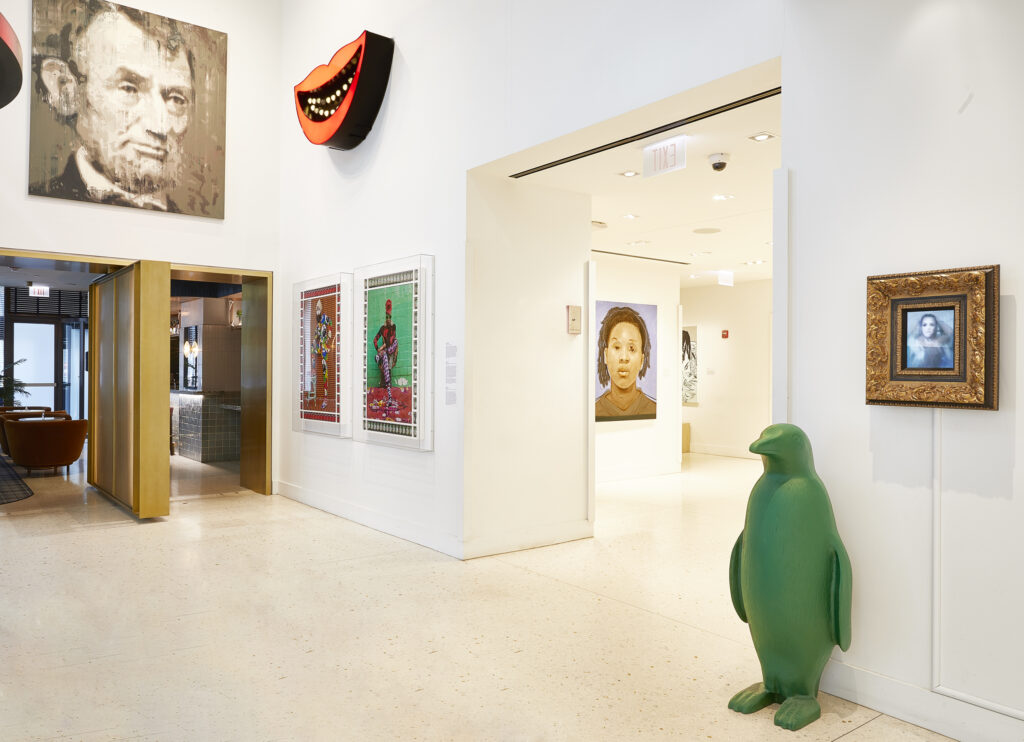 Pivot got a twofer when Kushner Companies picked it to manage its boutique lifestyle properties, the 67-key Wave Resort and 24-key The Bungalow in Long Branch, NJ's Pier Village.
When asked what's driving DHG's decisions in terms of markets, product type (full-service, boutique, resort, etc.) and what Davidson sees as good fits for the portfolio, Geshay noted the company tends to be very selective in the types of deals it pursues to ensure they align with its core values and principles and are accretive to DHG's portfolio.
"Managing independent, lifestyle hotels is complicated as you must define the guest journey and story for that hotel, then ensure the property team is pulling that story through completely as part of the guest experience," said the CEO. He added there typically are highly programmed food and beverage and activations that make each hotel special in its own way, something he said is true for both The Wave Resort and The Bungalow.
Minimizing Concerns, Maximizing ROI
While DHG wrangles a variety of property concerns for owners and investors, there is some commonality among them, Geshay observed.
"There have been many areas where expenses have grown faster than rate, causing pressure on the bottom line. Our owners, like all investors, want to maximize the hotel to deliver the strongest return possible," he said, adding the areas where expenses have really created pressure are labor cost, utilities, insurance and debt.
Saving dollars—lots of them—and making some along the way is the vision behind DHG's mid-summer launch of DH Creative, its new in-house creative agency. The initiative is described as a one-stop-shop for owners that offers the same type of innovative services an outside agency produces, but at reduced costs, and backed by the operators who are managing their properties.
"This is an initiative we are really excited about," said Geshay, who credits SVP of marketing Patricia Davis with seeing a fresh path to help improve the performance of DHG's hotels and add value for owners. "Brand development, project management, website development and photography/videography are all very important in bringing our properties to life. But executing those activities well is expensive if you use a professional agency and many of our owners were not willing commit to the expense for the assets. We felt if we could provide those services at a more approachable price point, more of our hotels could fully express themselves as the owners and asset managers would be willing to pay a more-affordable price," said Geshay.
He added collaboration among its marketing, construction, design teams and its Davidson Restaurant Group helps build a cohesive brand experience.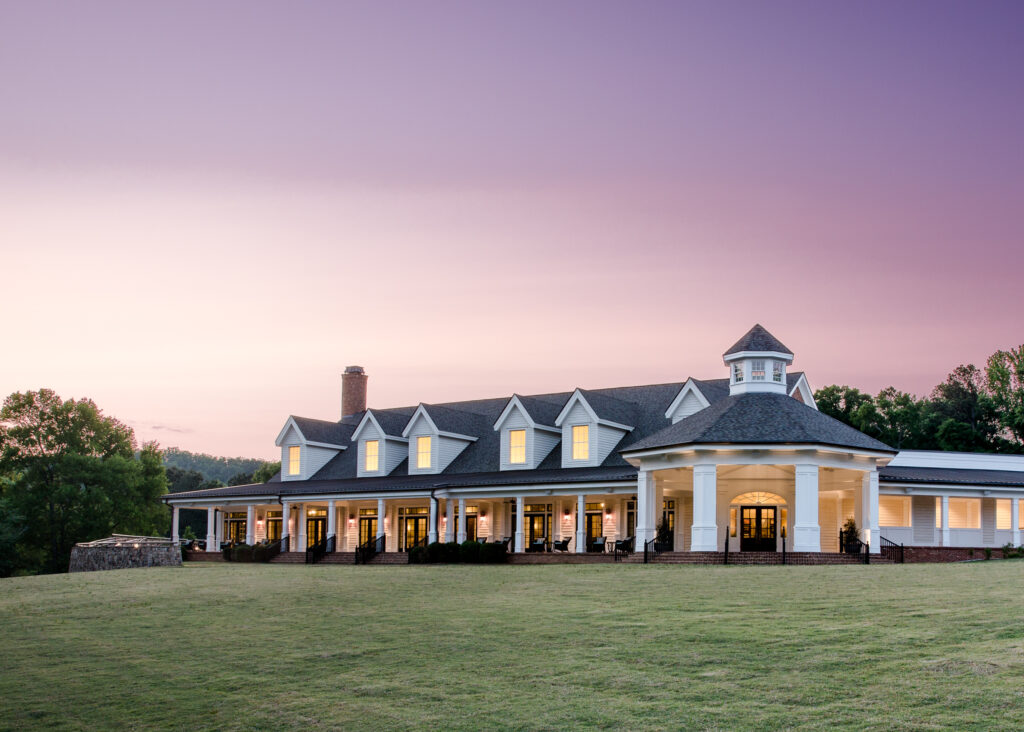 Back and Forth
Five decades in the industry is no small feat and gives DHG impressive perspective that also helps drive the long-term outlook. Geshay, a 35-year company veteran, recalled how past management styles have evolved over the years.
"It's very evident expectations have evolved as our industry has matured. As an example, back in the 1970s and '80s, owners felt it was very important that we invested in the hotel with them. Having 'skin in the game' was thought to keep the manager motivated to focus as if they were an owner. We had an equity interest in virtually all of the hotels in our portfolio," said the CEO. "Today, our clients recognize that Davidson will have an intense focus on their hotels whether we are invested or not. And, in fact, most would rather we did not invest as it adds one more step in the acquisition process to have a joint-venture agreement executed. We still have several owners that allow us to invest, which we really appreciate, but it's no longer mandatory to demonstrate alignment."
As the company hits 50, Geshay was asked if there's a wish list to be achieved or plans for any special events around the milestone anniversary.
"While not a specific 'wish-list,' I can (say) with confidence that we have never been better positioned for growth and performance. The past 50 years have been terrific, but the next 50 years will be even more exciting. If I had one wish, it would be for the continued success and development of the thousands of team members around the country dedicated to delivering exceptional experiences to our guests and driving strong returns for our owners. I'm humbled to work alongside the best team in the industry every day. I'm excited to celebrate the past 50 years, but more excited for the future."