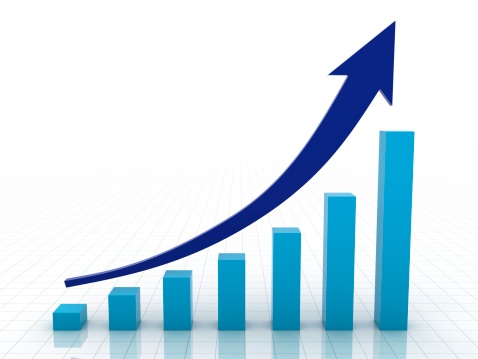 By Dennis Nessler | September 30, 2022
The lodging industry recovery continues to gain momentum incrementally with many experts expressing optimism going forward. The latest indicator of progress came from CBRE, which recently revised its performance outlook upward for the second half of 2022 and is forecasting positive GDP growth in 2023 as well.
Meanwhile, according to PwC's Manhattan Lodging Index Q2 2022—which was released last week—the New York City market saw significant gains in occupancy, ADR and RevPAR. A generally positive second quarter is the basis for both forecasts, as well as for a number of major brands which reported positive second-quarter results in their quarterly reports and as a result increased their second-half projections.
CBRE, for its part, has revised its forecast for the second half of 2022 to a RevPAR [revenue per available room] gain of 14.7 percent year-over-year, up from the previous projection of 13.1 percent year-over-year. The revision is based on a 3.5 percentage point increase in expected ADR growth compared to the previous forecast issued in May 2022, as well as a 2.2 percentage point reduction in CBRE's demand forecast.
U.S. hotel industry performance was stronger than expected in Q2 despite a decline in GDP and the highest inflation in more than 40 years, according to CBRE. Strength in the quarter was attributed to continued improvements in group business, inbound international travel, and what may have been a peak in leisure travel this cycle.
Inbound international travel was also a major factor for New York's recent positive results. New York City Q2 RevPAR experienced a year-over-year increase of 166.8%, with the strongest gains in April, which experienced a year-over-year (YOY) increase of 220.4%. Q1 RevPAR was also up 135.7% from the same period in 2021.
"Manhattan hotels are finally experiencing a sustaining recovery," said Warren Marr, managing director, PwC in a press release. "While RevPAR was still down 11.7% in first half 2022 from the same period in 2019, it was a significant improvement from a year ago, when RevPAR during first half was down 57.2% from the same period in 2019. The lifting of COVID-19 pre-departure testing is expected to positively impact inbound international travel for the second half of this year in Manhattan."
On a national level, Q2 RevPAR reached $98.84, up 38 percent year over-year, and an all-time quarterly high at 106 percent of 2019's level, according to CBRE. RevPAR growth was driven mainly by ADR (up 25.5 percent), followed by occupancy (up 9.9 percent), demonstrating travelers' limited price sensitivity in many peak demand markets.
"As we progress through the third quarter, it is worth noting that the brisk pace of demand recovery has begun to slow. We are seeing a pullback in ADRs in select record-setting markets," said Rachel Rothman, CBRE's Head of Hotel Research & Data Analytics. "Despite the slowing pace of growth, we expect the continued recovery in travel demand to be driven by incremental group and inbound international travel, followed by a modest uptick in transient business."
Longer term, muted supply growth will bolster top-line growth, according to CBRE. High construction material prices, including lumber, steel and labor, make the development of new projects too expensive in some cases. CBRE forecasts that hotel supply will increase at a 1.1 percent compound annual growth rate over the next five years, below the industry's 1.8 percent long-term historical average.