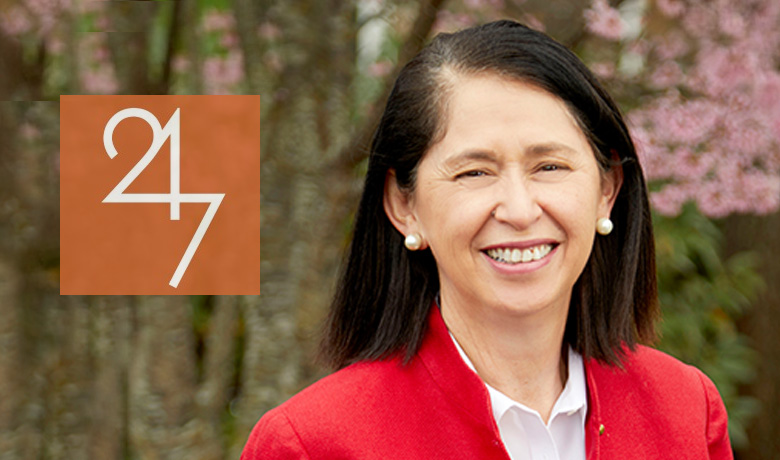 By Dennis Nessler | December 6, 2022
NEWPORT BEACH, CA—Clearly in a growth mode following the economic downturn, Twenty-Four Seven Hotels has recently added to both its operating portfolio as well as its executive ranks.
The third-party management company—which was founded in 2004 and is based here—is in the process of adding four additional properties to its West Coast portfolio, which now includes some 25 hotels, the vast majority of which are located in California. In addition, the company earlier this month named Phil Norman to the position of executive vice-president of people resources & development.
Twenty-Four Seven Hotels—which operates premium branded, select-service and lifestyle hotels—may have relatively modest aspiration in terms of numbers, but not in terms of its operating acumen.
Amanda Hawkins-Vogel, executive vp, operations & guest service, Twenty-Four Seven Hotels, reinforced the point to Hotel Interactive.
"We're by no means the biggest, nor do we want to ever be that big company, but we're focused enough and know our niche. We're really good at it and the people are great," she said, adding the sweet spot for the company would likely be 50 to 60 hotels.
The four newest California hotels for Twenty-Four Seven include the 128-room Hyatt House Sacramento/Midtown; the 112-room Hyatt Place Newark Silicon/Valley; the 90-room Hampton Inn & Suites Marina; and the 119-room Holiday Inn Express Chino Hills. The company has been providing pre-opening services for the soon-to-open hotels, which are expected to be fully operational by December 2022.
Operating some 3,200 room in four states total, Hawkins-Vogel described the company's focus as "Denver West" as she further explained the focus.
"We don't want to be all things to all people, that's not who we are. We want to know the market, we want to live in that market and we want to understand that market and we do. This is what we're good at," she said, adding the company "is very mindful of growth as well."
Hawkins-Vogel noted the company's portfolio of some 25 properties has performed particularly well in recent months reaching pre-pandemic levels and remains very bullish on the overall outlook.
"In the majority of the hotels [we operate] I don't see the difference between '19 and '22 because it is so strong. The numbers are very strong, especially in the California leisure market. We're very fortunate," she said.
Hawkins-Vogel emphasized the company has a unique operating culture with a strong emphasis on music among its people. She also touted the fact that the company "keeps everything in house" and closely monitors many aspects of the operations, such as finance, accounting and revenue management, for example.
"We do it all ourselves and I know a lot of management companies have third-party finance, which is fine, but for us we have it in house. We know the people that are counting your money and producing your reports and are very mindful of it. Revenue management would be our strength…our revenue management team is very invested. They all live in their respective markets and they are so collaborative with the operations team," she noted.
Meanwhile, in the newly created position of executive vice-president of people resources & development, Norman is expected to oversee and provide executive oversight for talent management, including leadership development, organizational capability and change management. He has more than 35 years of hospitality human resources experience and was most recently chief human resources officer with Canyon Ranch.