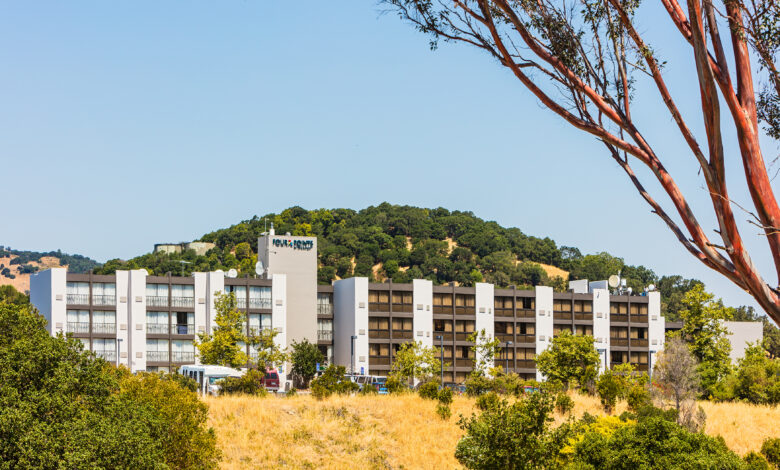 Stories
Management Mavens: Equinox Hospitality
By Stefani C. O'Connor | August 23, 2023
Do you have to be a super-huge company to be effective in what you do? There are those who would say: "'Yes. Absolutely."
Equinox Hospitality's Adam Suleman is not one of them.
With seven hotels owned and operated by his family-run company, the EVP/principal of the San Francisco-based enterprise acknowledged Equinox Hospitality may not be the biggest player in the hotel-management arena, but it is a tenacious contender when it comes to wrangling a property or doing a deal "the right way."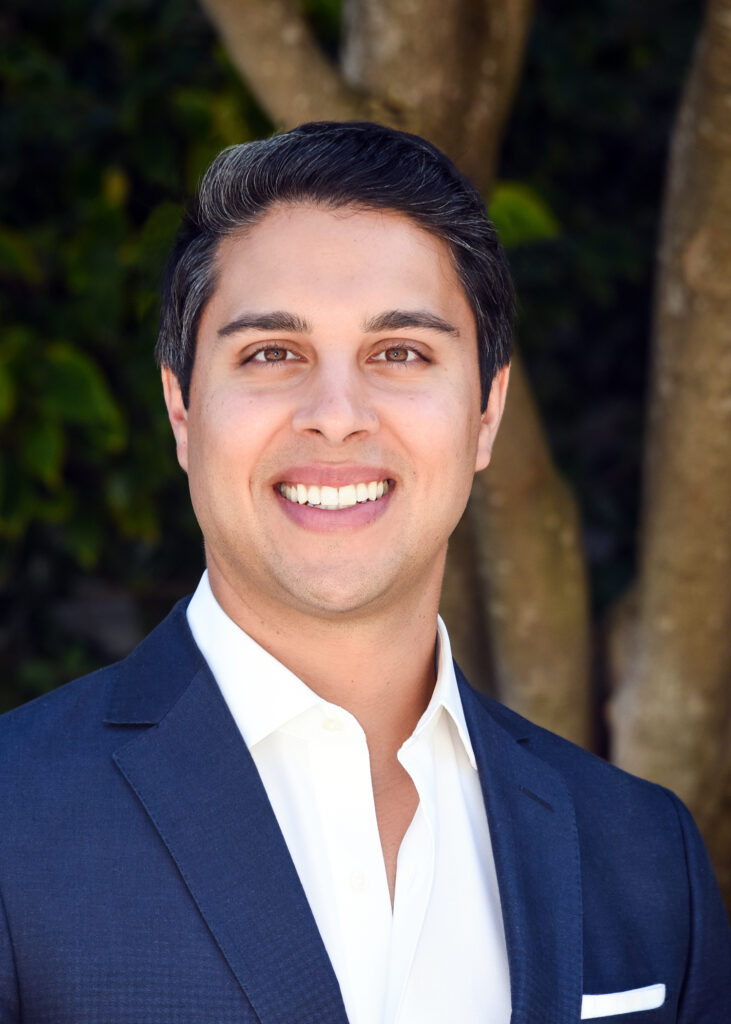 "We are both an owner and an operator, so we view hotels with a dual lens," said Suleman. "As an operator, you focus on service culture, efficiency and delivering experiences. As an owner, you consider the fiscal side of the business. If you can bridge both and have a top-quality product that also is successful on the bottom line, then it is a win/win for everyone."
The company itself has been on a winning streak over the past year, adding five hotels to its portfolio via two separate deals.
In July 2022, it bought four Texas properties from Sonesta International Hotels Corp. for an undisclosed price: Sonesta ES Suites Dallas Richardson, Sonesta Select Dallas Richardson, Sonesta Simply Suites Dallas Richardson and Sonesta Simply Suites Fort Worth Fossil Creek, for a total of 463 keys.
This past July, Equinox Hospitality ponied up $38 million to acquire the 235-room Four Points by Sheraton San Rafael in affluent Marin County in California. It intends to transform the Marriott brand to a sibling, Tribute Portfolio by Marriott, and it will become part of a collection of independent boutique hotels represented by properties in North and South America, Europe, Africa and Asia.
Fast Facts
Name: Equinox Hospitality
Founded: 1994
President/CEO: Abdul M. Suleman
Number of Managed Hotels (as of 6/2023): 7
Number of Hotels Owned: 7
Number of Managed Guestrooms (as of 6/2023): 1000
Number of Employees: Approx. 300+
HQ: 400 Spear St., Suite 103, San Francisco, CA 94105
Phone: 415-479-8800
Website: www.equinoxhotels.com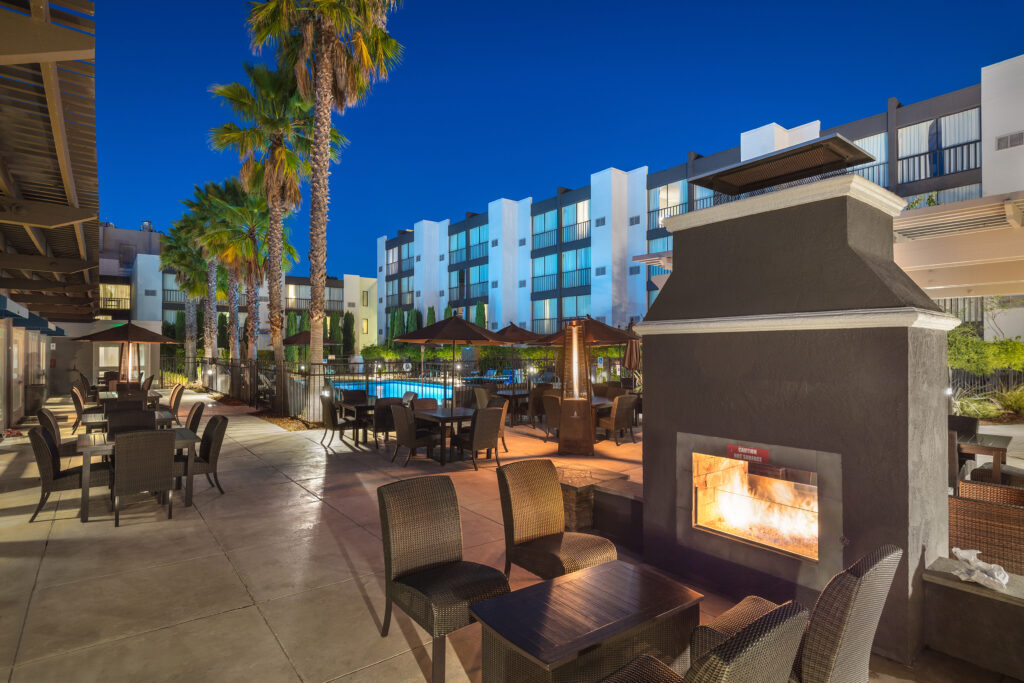 "The key thing about us is that we do deals that we want to do. We don't do deals we are forced to do per quarterly or annual quotas. This allows us to be a disciplined acquirer and wait for the right opportunity to present itself," said Suleman.
With the San Rafael property, for example, the executive said the company saw a diamond in the rough. "This is a very high-barrier-to-entry market and the property has tremendous potential. Once we complete the transformation into a Tribute [Portfolio] by Marriott, we believe it will be a very special hotel, not just to our guests and employees, but to the community around us," said Suleman.
According to california.com, Marin County is one of the wealthiest counties in The Golden State as well as the U.S., based on per capita income and median home price.
Additionally, the City of San Rafael, which has a designated Opportunity Zone, is pro-business. In April, it released an update to its economic development strategic plan, which includes enhancing its commercial/residential market, with an objective of "attracting a healthy balance of local and national businesses," among other goals that could correspond well with Equinox Hospitality's hotel project, as well as some of the other real estate classes in which the company invests, such as multi-family housing, assisted living, land and retail.
Suleman noted the property had been on his radar for a while, and largely fit the criteria the company considers when eyeing a deal.
"When we look at a deal the three things we usually focus on are: Who is staying at this hotel? What potential does this market have? Can we elevate the hotel both in scores and in revenue? This approach drives the modeling and what deals we pursue," he said.
Renovation of the Four Points is slated to begin in 2024 and coincides with the company's 30th anniversary.
Citing the past three decades, Suleman happily tells an observer he's been in the hospitality industry "my entire life." However, it was in 2009 the second-generation hotelier officially joined the company founded in 1994 by his father, Abdul M. Suleman, who serves as president/CEO, and now works alongside his brother, Sam, also an EVP/principal.
Over the years, the company has had a diverse domestic portfolio of both branded and independent properties, and internationally served as a hotel consultant and asset manager for the Jabal Omar Development Co. and its colossal mixed-use project in Makkah, Saudi Arabia.
"We want to do deals that have the recipe for success, and we want to work with the right people. Life is too short," said Suleman, noting success should be shared.
And given the past several years the industry has gone through, the executive indicated there are lessons learned in this regard.
"One thing for sure is that both operators and owners are in it together. Success [should be] shared and mutual. The challenge, I think, in this bottom-line-driven world is that we can't forget that and when deals are structured it has to be beneficial for all parties involved and not just one," he said.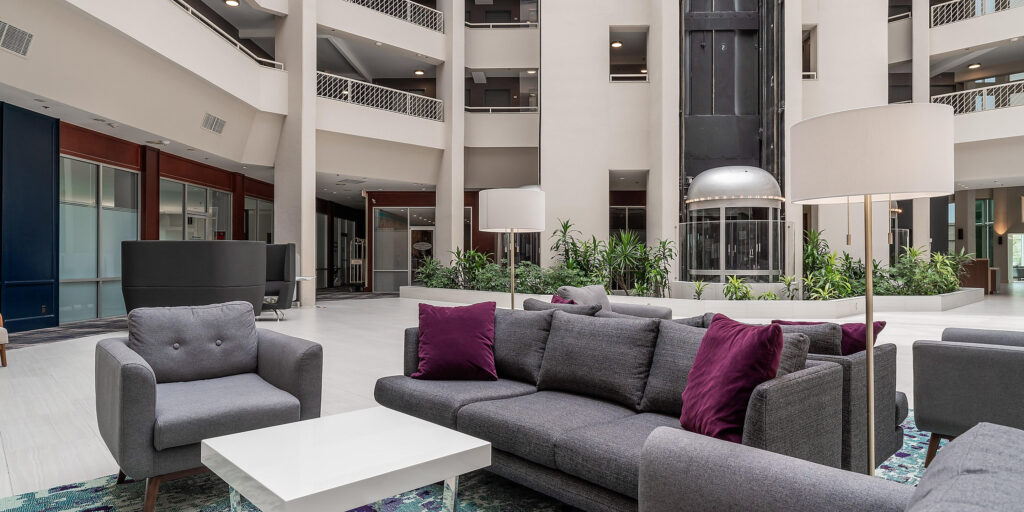 Still, there are pressures on the management side, Suleman acknowledged. These, he said, include dealing with inflationary costs in a creative way, attracting talent with more than just financial means and providing value where it previously may not have existed. "In other words, thinking outside the box which, for many years, the industry hasn't been known for," he said.
"The key challenge," he added, "is just staying on top of this quickly changing industry and world. It is an industry (that at times) can feel somewhat archaic. I think, though, we always have to remain flexible, friendly and fast, and adapt when necessary."
At press time, Equinox Hospitality was adapting to growing. It had three properties in its pipeline and was looking at several independent hotel opportunities, according to the EVP.
Over the next 12 to 24 months the company also plans to concentrate on attracting "the best talent" and focusing on details. "A hotel is only as good as the people you have running it," said Suleman. "And if you don't have attention to detail, everything suffers. This ranges from operations, sales, marketing, revenue management and, ultimately, the bottom line.
"I can't speak for the entire industry, but for us it is all about being hands on," said the executive. "You have a principal in the business who cares and is passionate about the success of the project, not from just a financial standpoint, but working with a goal for delivering a unique experience to a guest; this is passion for hospitality. So for us, it isn't work because it is who we are and what we love."
So, while a mega-company it's not, Adam Suleman will tell you what it is.
"It is still the same business it has ever been, in my honest opinion. To me, it has always been about people, and it will always be about people. Taking care of one another. Acts of service. Being thoughtful. Hospitality to me isn't just an industry; it is a way of life. And if you want success in the industry, that passion has to be there or else you are just wasting your time."
Yes. Absolutely.