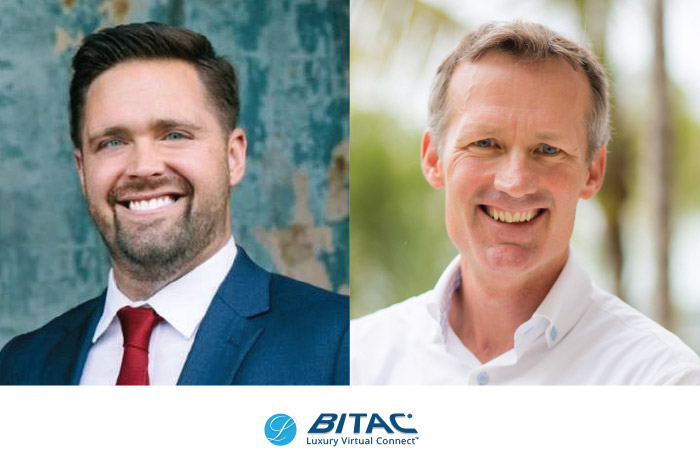 Stories
Luxury Looks To Adapt To New Normal
The growing importance of attracting locals as a means of combatting large-scale travel restrictions was a key focus for a pair of hotel executives who shared their strategies earlier this week during BITAC Luxury Virtual Connect 2021.
Speaking during a panel discussion entitled "COVID Challenges: How Luxury Has Adapted To The New Normal," Steven Andre, Kimpton Seafire Resort & Spa, and Alex Kirkwood, Kirkwood Collection, offered an update on how their respective businesses.
Andre noted that the island of Grand Cayman—which is home to the luxury 266-room Seafire Resort—has been closed to international visitors. Andre was asked when he thinks those restrictions will loosen up for the British overseas territory.
"My best guess is that sometime in June or July you'll be able to come to Cayman again without any quarantine. We're currently at a 15-day [quarantine] for anybody that comes in and hopefully over the next couple of months that time frame kind of shrinks down," he said.
Kirkwood, meanwhile, pointed out that there's been at least a pricing shift within the segment and the company's portfolio of luxury boutique properties in California.
"There's definitely an expectation that we should be offering a COVID discount or our rate should somehow reflect the pandemic for guests. We do our best to offer discounts, if appropriate," he said.
Both executives acknowledged the importance of appealing to locals to help boost occupancy. Andre, for example, referenced some of the additional promotional programs that have been implemented since the resort reopened in July.
"One of the things that we looked at is what do we need to do to get people here? We do spa weekends, we do pool party weekends, we do family weekends and we do island roasts down at the beach deck. It's really keeping that momentum going and giving people a reason to go out and do something different," he said.
Andre added the property has also intensified its social media marketing and advertising initiatives as well.
"I think that's been a big part of our success so we've really had to amp up our efforts in that area and it's been very successful for us," he said.
Kirkwood, meanwhile, noted the company has had success partnering with local restaurants to effectively outsource the food & beverage options for guests.
"Our model is to be the luxury boutique hotel room in a really high barrier-to-entry market, which is really highly compressed even during COVID, but then provide neighboring or partner food and beverage offerings," he said.
Andre elaborated on what he sees when it comes to the property's competitive set and just how it helps shape their approach.
"There are four major hotels on the island, tons of Airbnb's and condos, etc., but we certainly look at what everybody's doing. I think we try to get out ahead of everybody as far as our programming goes. So we've seen a lot of flattery, which is basically people decide 'oh, it's working over there' so they try it. We try to stay one step ahead, but we definitely are in tune to exactly what their programming is. We try to set our rate parameters to what we think is appropriate and then listen to the demand," he noted.
Kirkwood, meanwhile, noted that a deep dive into the data confirms that smaller boutique properties have generally outperformed the competitive set within the luxury segment.
"We typically in a stabilized environment compete with a resort-level comp set. However, we realized through the recovery after lockdown 1.0 we were hitting a $200 RevPAR index, which is not typical and that's not how we would behave in a stabilized environment. There appeared to be a guest demand for these small boutique, exterior corridor entry properties just based on the data," he said.
In looking ahead, Andre noted that the property's outlook is brighter as the year goes along and restrictions are potentially lifted.
"People have already made a lot of their summer travel plans. There's more demand out there that we could have gotten, but I just think the way that the process is going to go is going to kind of hinder our opportunities for July and August," he said.
Andre, however, sees things picking up slowly for September and October and further added "we actually are seeing really good demand for Thanksgiving and beyond."
 Kirkwood expressed there are plenty of reasons for optimism as well.
"We're looking to be back within 10% variance of 2019 levels in the next month or two. We've already been flirting with that level for the last couple weeks and every week we're seeing improvement. The real key has been seeing more advanced bookings that didn't exist a month and two months ago," he said.