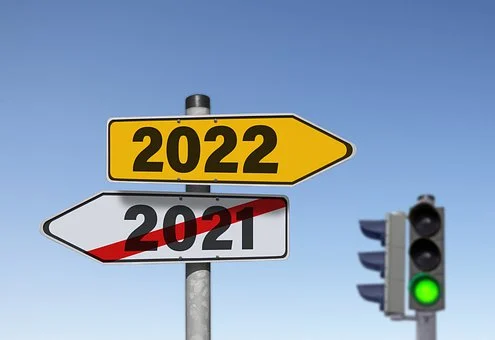 By Dennis Nessler | December 30, 2021
As we get ready to ring in 2022, it's a good time to look back and reflect on the past year from a hospitality perspective and count our collective blessings. Yes, it was a decidedly up and down year with multiple COVID variants impacting travel and guest demand, but all things considered the industry performed relatively well and appears well positioned for '22 and beyond.
Of course, the latest concern is the Omicron variant, which is spreading far more rapidly than any of the previous ones, but fortunately seems far less severe. The shame of this is that the lodging industry, like many other businesses, was starting to gain some real momentum just prior to the outbreak.
Industry conferences—including many BITAC events—were back in full force, international travel to the U.S. had just opened up back up, and, most importantly, group bookings were on the rise for next year. With any luck, we'll get through this variant in short order and these three factors will pick up where they left off, but unfortunately there there's no way of knowing what's behind Omicron.
If I were to pick one overarching issue that dominated this year it would have to be supply chain. Just about every conversation begins or ends with delivery issues and the inability to get FF&E or other product impacting new builds, renovations and much more. In a recent AH&LA survey, some 86 percent of respondents reported that supply chain disruptions were having a moderate or significant impact on their operations.
Meanwhile, merger and acquisition activity has really taken off this year as hotel companies—from brands to management companies and REITs alike—look to gain scale to better compete. Just a few recent examples include Aimbridge Hospitality acquiring Prism Hotels & Resorts last week; NewcrestImage selling the majority of its 29-hotel portfolio to Summit Hotel Properties; and PM Hotel Group joining forces with Paramount Management Associates.
In addition, the transaction market—which has been described by most as a seller's market—seems to be gaining traction with more inventory entering the space. Look for a significant spike in deal activity as we head into 2021.
From a leadership standpoint, the industry is left with a couple of major voids. Unfortunately, the industry lost a great man and ambassador with the untimely passing of Marriott's Arne Sorsenson in February, but his impact will be felt for many years to come. Sorenson was replaced by long-time Marriott development veteran Tony Capuano and Stephanie Linnartz who have assumed the roles of CEO and President, respectively. In addition, David Kong—the long-time CEO of Best Western Hotels & Resorts—retired in December after 17 years at the helm and was replaced by Larry Cucilic, who had been SVP and general counsel for the membership organization.
The industry clearly continues to face significant labor challenges as many qualified people have left the hotel business and attracting young talent becomes more and more difficult.
One thing's for sure, whether it's supply chain or labor, or the next variant of COVID, these issues and more will be here for all of us when we get back from the holidays. So here's to taking a break from it all, at least for a few days, and wishing you a Happy New Year!