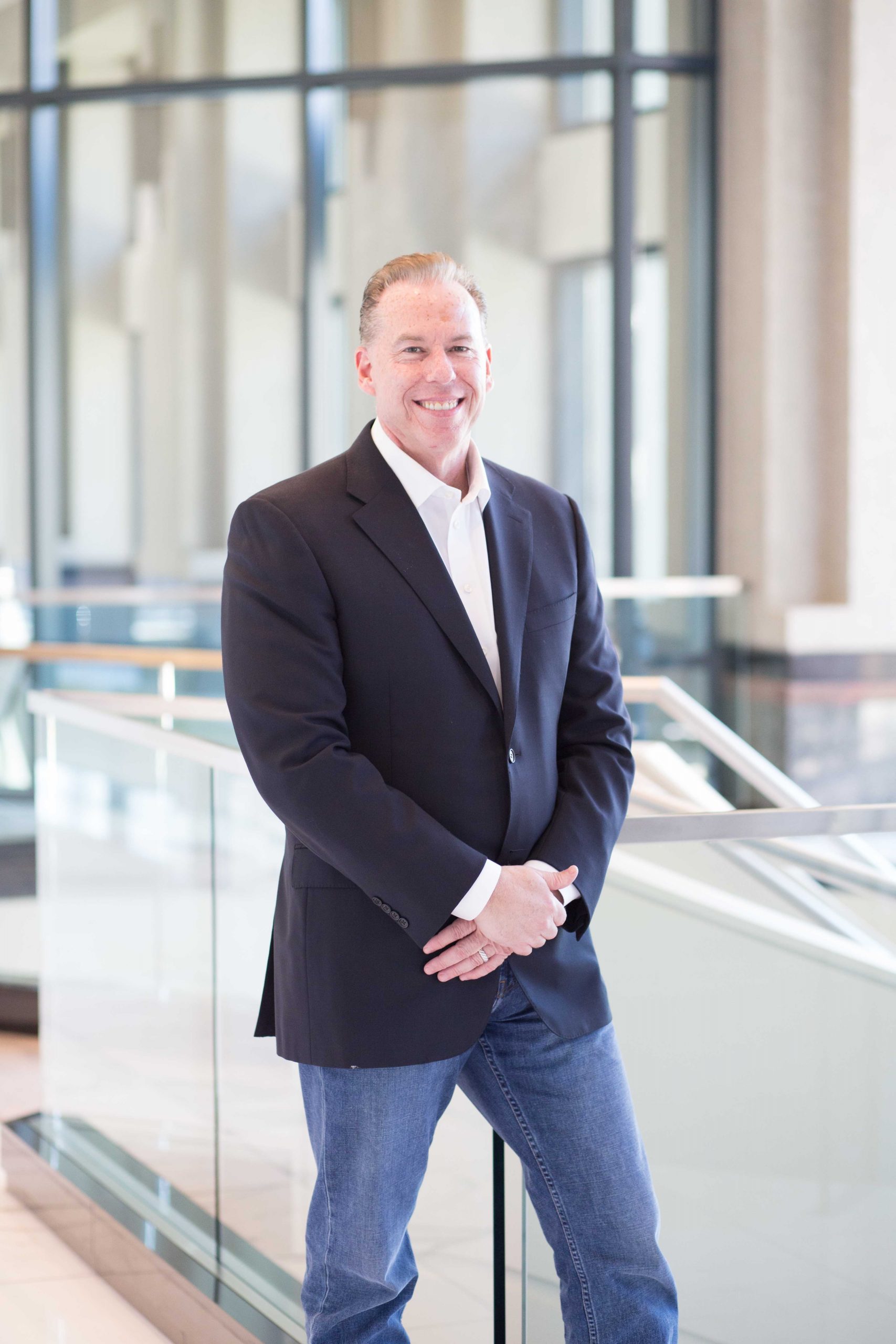 By David Berman | March 29, 2023
Our Engaging with Executives series consists of one-on-one Q&As with executives around the hospitality industry, breaking down recent trends and news in their companies and the industry as a whole.
Today's interview is with Robert Cole, President and CEO of Hospitality Ventures Management Group. Cole founded HVMG, which specializes in operating full-service and upscale hotels, in 2001. Cole has over 30 years of experience in hospitality with previous stops at Impac Hotel Group and Lodgian. 
Cole sat down with Hotel Interactive at the HUNTER Hotel Investment Conference to discuss the growth the company experienced in 2022, optimism for 2023 and beyond, and industry trends and challenges. 
Hotel Interactive: How has HVMG grown in the last few years?
Robert Cole: We've added about 23 new properties over the last 24 months, so almost one a month on average from a new takeover, a new acquisition standpoint. So that's been keeping us very busy. Along the way from a result standpoint, we had our best year on record by far. We finished the year where our RevPAR was up almost 10% over 2019. We grew market share and RevPAR index almost seven full percentage points, outperforming our comp sets by 7%, which marked the eighth straight year we've grown index … as a company across our entire portfolio. So very, very proud of what we call Rev Ex, revenue excellence. Our Rev Ex team and the revenue results have been nothing short of phenomenal. And as far as … 2023, obviously it's almost the end of the first quarter. We're showing an increase right now in same-store basis of about 30% over last year, and another 9% ahead of 2019. So (we're) still growing, our shared growth is actually even outperforming last year to date. We're up about 8% in index. So I'll put those numbers up against anyone. We're very proud of the results. We're not perfect, but certainly there's a lot of things, a lot of positive things going on from a data standpoint. 
HI: What are some recent HVMG goals or initiatives that you can talk about? 
RC: The two big ones that we're most focused on that have taken a lot of time and energy, dollars, resources towards, I'll start with our Talent Acquisition Center of Excellence. (It's) something that we launched back in the summer of '21, post-pandemic, as an initiative to try to take a lot of the pressure and stress and time off of the plates of the general managers and their team members at the hotels to centrally source. Most of our peers source GMs and DLS's, but very few, I think, of our peers actually have a formal process in place where they can source hourly associates. So in 2022, the first full calendar year that we launched the initiative, we sourced almost 2000 new hourly associates for our hotels, which represented just under 70% of all their new hires. So it's taken a lot of time and effort and headaches off the team members of the hotels. In this day and age, where talent had been such a critical hardship for us as an industry. We think that's a really important differentiator just as much for our owners as for our GMs and our property team members, so very, very proud of those efforts. 
And then the second big initiative that's been behind the scenes over the last two years is our Business Intelligence initiatives. We've spent over half a million dollars on the effort so far, centralizing about 30 different external sources of data into one central architecture, one data warehouse that we control as an operator across all of our hotels. Of those external sources are all the brand property management systems like for Marriott, Hilton, Hyatt, IHG, all that PMS data got funneled into our data warehouse and then guest scores, TripAdvisor reviews from each of the property, Medallia results, Demand 360, Star data; so all the key data gets dumped into our new data warehouse, which is complete, 100% complete. Now we're in the process of providing seamless, customized reporting out to above property people, the GMs and then eventually later in the year, owners will have access to this where they can then slice and dice whether they have one hotel or 10 with us, you know all their, whatever metrics they want. Turnover, star data, obviously revenue results, guest scores, all the key data, they can slice and dice how they want to see it across their portfolio. Whether it's one summary report or combination of reports, they can drill down and do a deep dive into whatever they want to take a look at and have direct access to versus having to call up or email somebody in the corporate office. But for those that have more of an IT technology skill set — and it doesn't take a big skill set to do this because if I can do it, anybody can do it (laughs) — they can go in there anytime they want and they'll have access to that. So we think those are two big initiatives that I believe, at least in our view, are pretty cool differentiators across who we typically will compete with for business. 
HI: I want to talk about the last year or so, with success, with growth. What would you say are some of those internal and external factors that are helping drive that growth you're seeing?
RC: Well, starting with the metrics, the data, I would chalk it up to really, talent. I know it sounds very biased, but I believe we have the best operational and revenue talent in the industry, especially again, for a company our size, and even companies that are bigger. That's one of the advantages of being the size we are. We're big enough where we can afford, for lack of better words, all of the top talent and resources in the business, but yet small enough where owners get the right attention and they get the right access to senior management and all those things. The reason why I think our results are what they are and have been, like I said, eight straight years of growth and index, is the talent of the team. Not only above property — operationally and revenue talent, sales talent, revenue management talent, but also obviously talent at the properties is critical. We've got some unbelievable GMs out there and we all know it's a GM-centric business. We call them CEOs internally. We believe we have 55 CEOs in our company, and they're critical to our success. We can have all the greatest ideas and processes and initiatives in the world, but if they're not properly executed, and the culture is not properly executed at the property level, it's all for naught. 
As far as the growth, there's definitely a direct correlation from results to the growth. Every year we do surveys of all of our key stakeholders. So there's certainly a direct correlation of those stakeholders survey results, index results, margins, guest scores, that lead to growth with both existing owner relationships and then new owners. Our growth has really come in a combination of both existing relationships we've had for years and then new relationships. Either they heard about us or read press releases, or were recommended. We get a lot of referrals, whether it be from other owners, or particularly the brands; we get a lot of referral from the brands when owners or developers will go to pick a brand and say, "Hey, we want to develop this hotel or we want to buy this hotel. We don't want to operate it. Who do you recommend?" There are others, obviously, that are recommended besides us and then they go through their process and come down and meet and so I think like I said, our results, our owner centric focus on relationships has led to that — adding those basically one property a month over the last two years. For us, that's good, because we're not looking to become the largest company on the planet. We want to be the best company. But in order to be the best, you also have to have scale. You can't do it with 15 hotels. So you've got to be big enough where you can afford the talent, offer recruiting and offer promotion opportunities to GMs and above property people. You've got to also have an exciting pipeline, so you can keep your key stars challenged, where they know that if they perform, there's opportunities for them to grow, whether it's a bigger hotel, an above property role, something like that.
HI: I've been hearing at this conference and elsewhere about industry challenges, especially with labor. I'd be curious to hear any thoughts on challenges that the industry is facing and any that that you as a company have been facing as well?
RC: Well, certainly, it's no secret; it's starting to quiet down a little bit, but certainly last year, in particular, sourcing associates was the number one industry issue, at least in our view. And so certainly, that is still challenging. Wages are obviously higher, and, believe it or not, over the last couple of years they've risen faster than inflation, as much as inflation has gone up. Wages for the most part since 2020 have — especially the hourly level, line level associates — outpaced inflation. So that still is a challenge and again, not to be redundant, but our response to that, besides making sure we're paying right, we have the right benefits and competitive benefits and taking care of our people, the Talent Acquisition (Center) of Excellence is a differentiator when it comes to the talent shortage and the labor issue. So that's still out there. Like I said, I don't hear as much about it as I heard it, say, this time a year ago or six months ago, but it's still certainly a challenge. 
Of course, the headwinds that we're all seeing and hearing in the capital markets right now are making transactions harder because the cost of capital is higher and debt's becoming harder to secure for everyone. Whether you're a big institution fund or private equity fund or you're a small owner, operator, developer, the cost of capital has certainly put a soft break on the number of deals that are getting done. Deals are still getting done, but they're certainly not getting done at the pace they were. Then the next piece of that is, okay, how are these headwinds impacting business, like today's business revenue and RevPAR? Honestly, again, I don't know what you're hearing from some of my peers during these interviews, but, today anyway, we don't have any hard data that's showing any signs of slowdown. Our group pace numbers are as strong as they have been. We're having a great first quarter, not only again compared to '22 but compared to '19. We do expect those numbers to decelerate. We're not going to continue growing 30%, obviously, every quarter, certainly, but we're right now expected to be up in the mid teens at the end of the year versus '19 from a RevPAR standpoint. Now that could change the minute there's, the R word out there, the recession potential, but hopefully that's not going to happen, but if it does, it'll certainly slow down things. But today anyway, what's on our books and what we can look at, we're not seeing it in the numbers yet. It wouldn't surprise me but it hasn't happened yet.
HI: Next, let's talk about HUNTER. Are you a HUNTER veteran? Have you come to this conference a lot?
RC: Yeah, I do. It's definitely one of the better conferences in the industry. We've got an army of people here this week representing HVMG. And it's been very productive. We've had some great meetings. And we definitely love the conference for sure.
HI: What would you say are the main benefits of coming to a conference like this? What are you looking to do during HUNTER and other conferences?
RC: Really, for me personally, and everybody will have their own answer, but it's a combination of reconnecting with existing relationships, whether it's a new relationship or one you've had for 25 years. Yeah, you may pick up the phone or exchange texts but you don't get the face to face. So a lot of it is for me just connecting with people, saying hey, how's it going? What can we do for you, if it's an existing partner or relationship, or meeting up with some of the brand partners that we've had. A lot of times they're the watercooler conversations, they're not necessarily, I'd say half of my interactions are not formal meetings. You're going down the escalator or you're stopping in the Starbucks and you have ten minute, five minute conversation with people that you may have not seen for a year or longer. 
So that's to me, the informal, what I call the watercooler conversations, I get the most benefit out of. But there's also the formal meetings where you're talking about specific deals and specific opportunities and talking to owners who are either looking at changing management companies, or got a transaction pipeline that they want to hire an operator for. So we've had a number of those meetings as well.