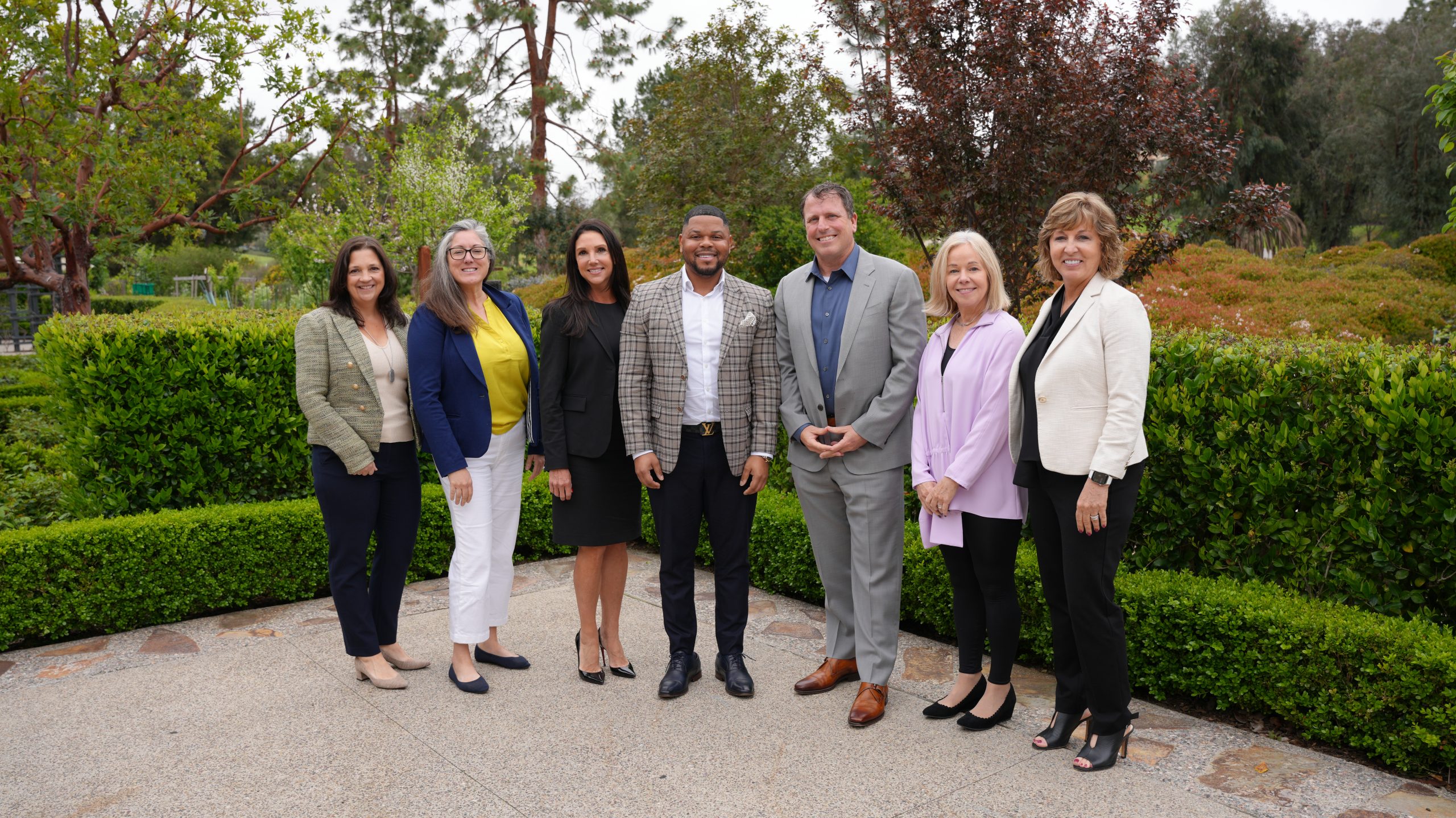 By David Berman | April 17, 2023
At BITAC events, attendees are at the top of their fields, armed with deep wells of experience and valuable insights for their peers. During BITAC Operations at the Rancho Bernardo Inn in San Diego, five attendees were honored for their contributions to hospitality through the Amaze Insights Awards. 
Jaime Job, CEO and Co-Founder of Amaze Insights, and Nick Horgan, chief commercial officer, presented the awards to the five recipients during Sunday night's opening dinner. Amaze Insights is a reporting platform that strives to offer streamlined reporting solutions for hospitality clients. 
The duo presented the inaugural awards to Dawn Gallagher, Crescent Hotels and Resorts Chief Commercial Officer; Kerrell Hurt, Head of Global Deployment, Hotel Infrastructure & Integration for IHG Hotels & Resorts; MaryGrace McCaffrey, Executive Vice President of Sales and Marketing for Dimension; Mindi Premo, Executive Director of Sales for JW Marriott Turnberry; and Jenna Villalobos, Senior Vice President Commercial Strategy for Outrigger Hospitality Group. 
On Monday morning, Horgan and the award-winners took the stage for a 25-minute panel discussion. Horgan highlighted each panelist and asked them specific questions about their work and career trajectories. 
Gallagher described how hospitality groups can foster a culture of growth. She said it starts with the executive team being aligned with the goals of a company. 
"If there is a complete alignment, and everybody has the right goals in place, you could conquer the world," Gallagher said. "We all know that. We're only as good as our partner. And so when you're strengthened and you're fully aligned, you can do anything."
She also said executive teams need to be comfortable with taking risks knowing the possibility of failure. 
"If you can't create a team environment and a place to fail, you can never know where you can stretch the boundaries of your organization," she said. "And really where you can stretch your success."
Horgan asked Hurt about staffing challenges IHG has been navigating. Hurt said they've been dealing with "a different kind of guest," one who expects higher standards of service and is willing to pay a higher rate. 
With over 2700 general manager turnovers within the company last year, IHG has had to find creative ways to meet that new guest standard in its over 4300 hotels. Training so many new staff members has also proved challenging, he said. 
"What happens there is you got a general manager that was managing a Macy's yesterday, right, now they're managing a typical Holiday Inn or Holiday Inn Express today," Hurt said. "So explaining to those general managers, hey, this is your next PMS system. This is what you need to do for the point of sale perspective. Or, here's your next payment solution. Or, let me tell you about your Wi Fi solution as well. They're really kind of drinking from the firehose, so how do you get them up to speed quickly? So what we're looking at is how do we make it easier for our new staff and members at the hotel."
He said it's key to build a strong company culture to improve retention and communication across hundreds of franchisees.
McCaffrey spoke about her work as an advocate for people with disabilities, helping train them for hospitality careers. She implored her fellow hoteliers to search for more diversity in their hiring pools, including those with disabilities. 
"We're going to have some conversations in front of everybody about not only how employing them helps special needs in the hotel's community, but also how it brings kindness and compassion into the workplace," Mccaffrey said. "And I think that helps associates, that helps our customers and just creates a more diverse and inclusive world."
For many years, Premo worked at iconic Las Vegas properties such as the Venetian, the Aria and the Bellagio. Now with JW Marriott, she discussed the shift she experienced going from a "monster hospitality company" to a development company, saying that her day-to-day duties have completely changed. 
She also talked about culture and staffing, as constant turnover has only emphasized the importance of strong company values. 
"I think the important part from the Marriott perspective is, Marriott does culture so well," Premo said. "People that are true, managed Marriott employees, (they) eat, drink, breathe that culture. And I think that's the biggest benefit to Fontainebleau (Las Vegas) development is to have the flag within (JW Marriott) Turnberry to help them understand how to create that culture. Because without that, you're going to continue to see turnover, and you're going to continue to see bad guest experience, bad surveys; people are not gonna want to return to your property."
Villalobos said she's been ushering in a technology change for Outrigger during her six years with the company, a process that takes constant collaboration with the IT department. 
"We take what the business needs, and then we put it into the IT stack," Villalobos said. "And we've been constantly changing our stack, we're nearly done. And as you know, you can't just plug a system in and walk away. There's a ton of collaboration that goes into that."