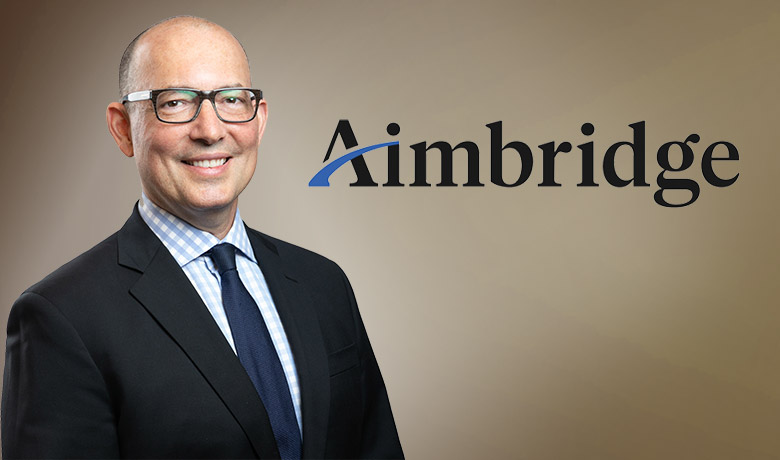 By Dennis Nessler | December 21, 2022
Aimbridge Hospitality continues its focus on acquiring top talent on the heels of its recent restructuring this time adding a c-level executive to its leadership team. The third-party management giant earlier this week introduced Patrick Volz as its COO, global operations.
Aimbridge President/CEO Mike Deitemeyer told Hotel Interactive earlier this year that the company was as "investing in talent in a non-traditional way for third-party managers." The company established a new operating divisional structure naming Mark Tamis president, global operations, and creating six divisional presidents.
In this newly created position, Volz will oversee hotel finance, as well as owner relations, brand partnerships, and transitions, while leading Aimbridge Food & Beverage. He will report to Tamis who will continue to oversee the six Divisional Presidents announced earlier this year.
The creation of six operational divisions is designed to allow Aimbridge to be "much more nimble and responsive to our owners," according to Deitemeyer.
"One of the things our competitors would say about us is that 'we're so huge that you're not going to get the hands-on approach.' So this was our answer to that. These divisional presidents have true decision-making capability. They can meet directly with an owner, interact, solve issues, deploy additional resources or whatever is needed to be responsive to our owners," he noted.
With more than 25 years of global hospitality and real estate experience, Volz built his career running day-to-day operations and providing operational and financial oversight to roles in real estate and with major hospitality brands and associations. Most recently he served as President and Chief Operating Officer of Blackstone Real Estate (BRE) Hotel & Resorts, where he led asset management, revenue and eCommerce, capital deployment, and all operations for BRE Hotels & Resorts, encompassing most of Blackstone's hotel investments.
Volz has deep experience in all hotel classes, from luxury to economy. Prior to Blackstone, he served as Chief Financial Officer of The Americas at Hilton Worldwide, leading all aspects of the operational finance organization, including performance reporting, operating and capital budgeting, cash flow management, forecasting, and ROI analysis. In this role, he also led key decisions and strategies across Revenue Management & eCommerce, F&B, Rooms, Sales & Marketing, and Ancillary Departments. He spent the first decade of his career at Marriott International, holding roles of increasing responsibility. He also served as Executive Vice President and Chief Financial Officer of The National Restaurant Association.
"Patrick is joining our operations leadership team at a pivotal time for Aimbridge Hospitality and our industry, and our shared emphasis on operational excellence is an important factor we will capitalize on as we look to the future together," Tamis said. "Patrick will be deeply involved in all aspects of our operations and his expertise will be an essential part of continuing to refine Aimbridge resources to provide best-in-class management services to our owners and unparalleled experiences to guests."