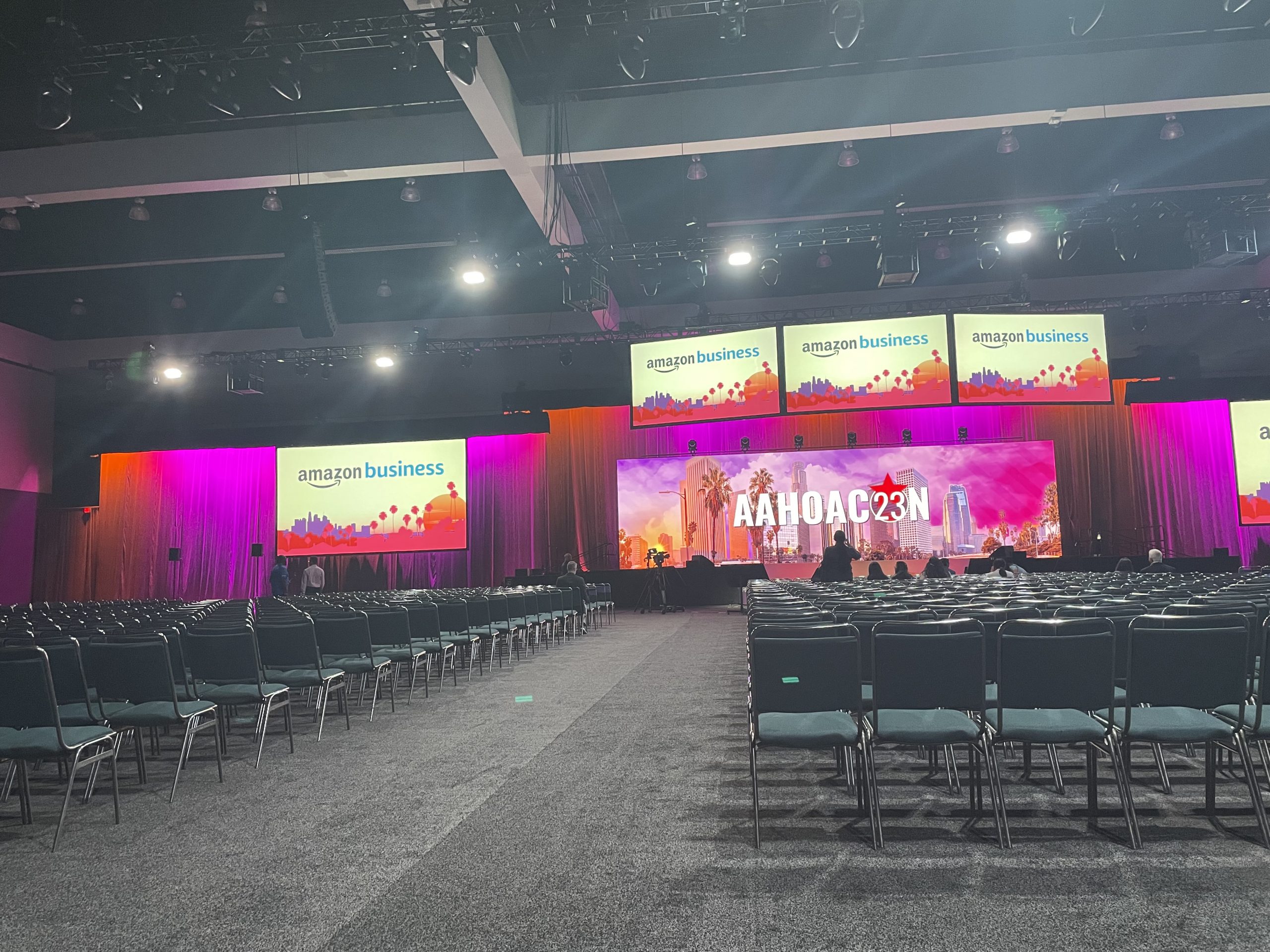 Stories
Insights from the First Two Days of AAHOACON 2023
By David Berman | April 12, 2023
In a record-breaking year for the Asian American Hotel Owners Association, over 8000 attendees are flooding the Los Angeles Convention Center for the 2023 AAHOACON. 
Over the first two days of the event, attendees have been treated to multiple educational sessions, an opening reception at the Los Angeles Memorial Coliseum, a keynote session with comedian Hasan Minhaj and the largest trade floor in AAHOACON history.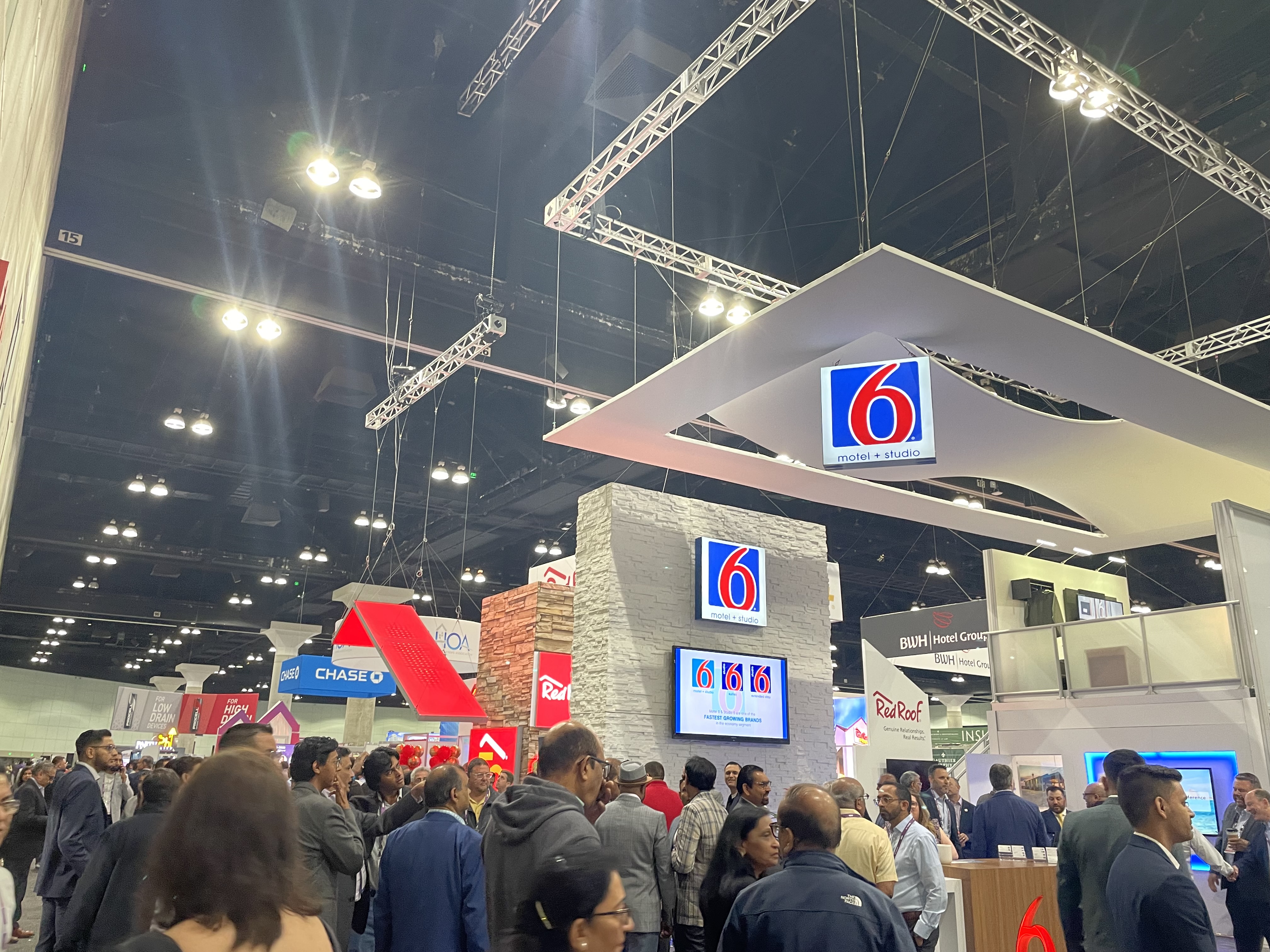 On Tuesday, registration began and attendees could enjoy a few educational sessions before the opening reception at night. The first session, an AAHOA Masterclass Event titled "The Sky's Limit!" covered general industry topics and provided insights from three industry veterans. 
Raman Rama, President of Sarona Holdings, emphasized the importance of passing down knowledge from generation to generation — and that flow of knowledge also runs from younger to older. 
"I feel that we are all connected with different communities," he said. "My company's goal is to grow together."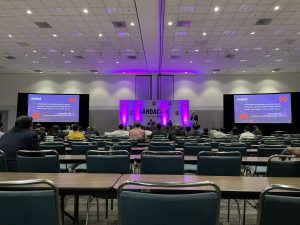 He also said that caring is what makes each hotelier successful — whether that be about your general managers or your housekeepers. He encouraged hoteliers to get involved with all aspects of their hotels so that they have a complete perspective on what it takes to run one. 
"Making tough decisions, especially with personnel, is made easier when you know the position," he said. 
Deepen Patel, Founding Principal of Ascend Growth Partners, concurred with Rama, as he said understanding these details can minimize risk as an owner. 
Preena Patel, Administrative Director for A1 Hotels, focused her comments on implementing new technologies into hotels. She said it's crucial to implement systems strategically to properly build the generational gap — making sure every team member feels comfortable using them. 
"The ability to get these systems implemented helps us to grow," she said. 
Procuring vendors who can integrate their systems with each other is also key, she said.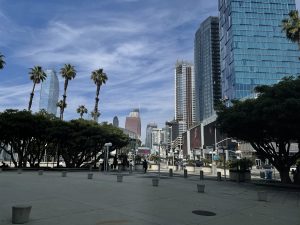 Another "Masterclass" session from Tuesday covered the science and art of digital marketing. 
Leigh Ann Coronel, Corporate Director of Marketing for Pacifica Host Hotels, talked about how to translate the digital customer journey into revenue for hotels. She said hoteliers should want the hotel website to be the main place for booking, not third party websites like Expedia or Booking.com; one way to do that is to make their website design more engaging. 
"Digital marketing remains an ever-evolving world, but SEO is something that can't be ignored," Coronel said. 
Michael Goldrich, Chief Experience Officer for Hotels Network, talked about the proliferation of "zero-click" queries. Consumers will search, for example, about the pet policy at a hotel, and the search engine will immediately give an answer based on the hotel's website. In these cases, the customer never even gets to the hotel website even though the answer comes from it. 
"You need thoughtful schema construction to make sure the answer is a good one," Goldrich said. 
He also talked about the importance of capturing first-party data so hoteliers can more directly target their guests and provide meaningful experiences using data insights. 
… 
On Wednesday morning, the first general session of the conference was held. AAHOA Chairman Nishant Patel and Vice Chairman Bharat Patel hosted most of the session, introducing sponsor segments, panels and the keynote session. 
Both men reflected on their tenures in their respective positions and championed the AAHOA community. 
"We're all here to make a difference," Bharat Patel said. "Yes for the bottom line, but for our fellow members, our industry and the communities we serve."
They also mentioned key growth metrics for AAHOA in recent years.  AAHOA members now own more than 60% of hotels in the United States, and there are over 9% more AAHOA hotels than 3 years ago. Additionally, sales at AAHOA hotels have increased by over 30% in the last year.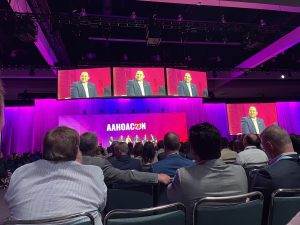 The general session featured a panel hosted by Anthony Melchiorri, host of the Travel Channel show "Hotel Impossible." Melchiorri asked general industry questions to five hotel executives, covering topics such as ChatGPT, short-term rentals and post-pandemic concerns. 
George Limbert, President of Red Roof, looks at ChatGPT as the "calculator for words," meaning it will revolutionize how we write and communicate moving forward. He feels a primary use for it will be guest reviews, saying it will be challenging to figure out which reviews are real and which aren't. 
Geoff Ballotti, CEO of Wyndham Hotels & Resorts, said he's definitely in favour of implementing ChatGPT into hotel operations, saying it's "something we all need to educate ourselves on." President of Franchise & Development for Sonesta International Hotels Corporation Keith Pierce expressed support but also cautioned hoteliers to keep people at the front of mind. 
"We are in the people business," Pierce said. "As the hospitality industry, we have to be thoughtful about how we implement it."
Moving on to short-term rentals, the panelists discussed how the last decade has seen companies like Airbnb and Vrbo grow in market share. Julie Arrowsmith, president and interim CEO of G6 Hospitality, said short-term rentals and hotels both have their place in lodging. She feels many traveling for business are not going to opt for short-term rentals over the services hotels can offer. 
"Guests are more self-sufficient in a Vrbo setting," Arrowsmith said. "They kind of want to be left alone."
"Our greatest strength is the service we provide that Airbnb doesn't," Larry Cuculic, President and CEO at BWH Hotel Group, said in agreement with Arrowsmith. "We have so many more options to interact with (guests) than they do."
The panelists also talked about concerns such as the labor shortage and the cost of debt. However, post-pandemic, executives feel the industry is strong enough to survive just about anything. 
"When you get past those (concerns), the fundamentals of the industry are still rock solid," Arrowsmith said. "We weather these cycles, and people who really see value get the deals done."
"Post pandemic, we've confronted war and recession," Pierce said. "It's remarkable how resilient this industry is."
…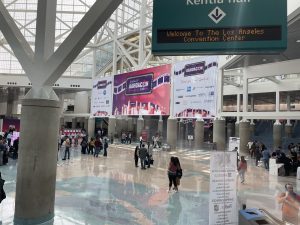 AAHOACON will last through Friday; stay tuned for more updates from Hotel Interactive!